ABC's Alaska Daily Gets as Close to Prestige Drama as You Can on Network TV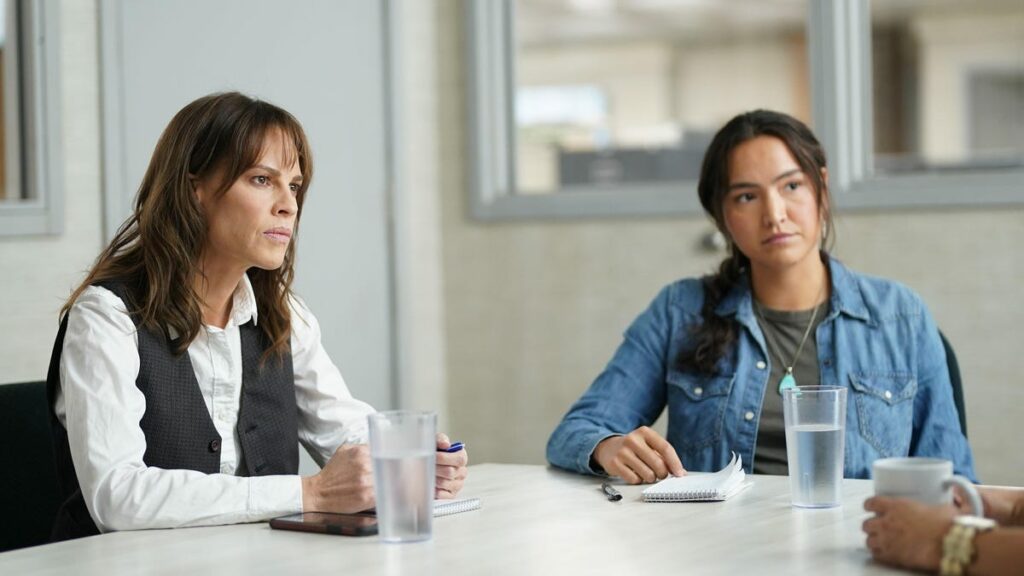 Today, I'm talking about how well ABC's new series, Alaska Daily, was able to translate prestige-level drama style to a network setting.
This is "Reason to Get Excited," a feature where I spotlight recent pieces of pop culture that I think are worth getting excited about. Basically, a sort of narrower form of a review in the form of a spotlight.
When I first heard about ABC's new series, Alaska Daily, I was definitely intrigued, but I'll admit, network television just doesn't have the best track record with adapting drama concepts that sound like you could see on AMC, HBO, Apple+, etc. They just don't. The last one I can recall that got close was another ABC drama, American Crime, which ran three seasons from 2015-2017..
Well, that series was giving an Oscar-winning screenwriter (12 Years a Slave's John Ridley) some leeway with a new series, and it worked, and now, ABC is doing the same without another Oscar-winning screenwriter (Spotlight's Tom McCarthy), and it really does come as close to cable-level drama as possible.
With comedies, broadcast television is able to hang in there a bit better because at the heart of it, most comedies are about interpersonal relationships, and you don't have to have the freedom that comes with TV-MA stories to tell a mature comedy. So shows like Ghosts and Abbott Elementary are able to pull it off. Mature dramas, though, often DO require a level of seriousness that you often can't approach without hitting TV-MA levels. Better Call Saul, for instance, doesn't have nudity or much profanity, but it is clearly too dark for network television (it's TV-MA, although I think it has fluctuated between TV-14 and TV-MA).
Alaska Daily, however, is TV-PG, and yet it is the rare classic take on the PG rating. In the old days, legit adult movies would be rated PG, because filmmakers didn't see a film that a wide audience could watch as a BAD thing. Over the years, you'll rarely see serious films ever get a PG rating, but the simple fact of the matter is that you don't truly NEED to go super dark to handle mature stories, it is just a huge help. Alaska Daily's setting, though, of an Alaskan newspaper that brings in a disgraced former bigtime journalist who is working on a book version of the news story that has (for now, at least) derailed her career, but agreed to come to Alaska to work on a major story about missing indigenous women in Alaska for an old editor of hers, as she is promised to be able to work on her book while working on the story.
Hillary Swank is a two-time Oscar-winning actor, so you better believe that she does an excellent job as the lead of the series, the often irascible reporter who is struggling with her current status in life (she suffers terrible panic attacks that she is trying to keep hidden), but at the heart of things, is a person who just wants to help.
She is paired with a group of earnest local reporters, and an Editor-in-Chief who seems to want his legacy to involve finally tackling a story that no one seems willing to give the time that it needs, as covering indigenous women's disappearances sure isn't great for business. It's not a heavily marketable story, but it's an important one, and he's going to give it his all, with Swank's character being the head of his attack.
A well-developed group of character with a serious, non-fast-paced approach is just not something you see on network TV, but we're lucky that we're getting it now.
Okay, this feature is a bit less of a reader-interactive one, as I'm just spotlight stuff in modern pop culture that specifically impressed ME, but heck, if you'd like to send in some suggestions anyway, maybe you and I have the same taste! It's certainly not improbable that something you found cool would be something that I would find cool, too, so feel free to send ideas to me at brian@popculturereferences.com