Few Shows Have Needed A Wrap-Up Episode More than A.P. Bio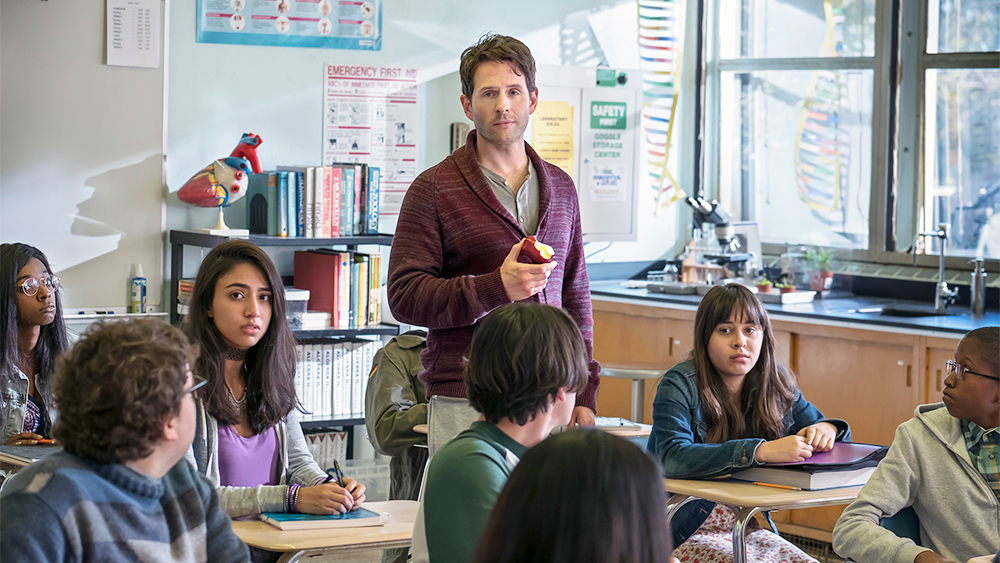 Today, I talk about how the recently-canceled A.P. Bio really needs a wrap-up special.
Knowledge Waits is a feature where I just share some bit of pop culture history that interests me that doesn't quite fit into the other features.
While I was sad to hear that the excellent comedy, A.P. Bio (about a disgraced Harvard Philosophy professor who ends up living in his old hometown of Toledo, Ohio after his mom dies and becomes an A.P. Biology high school teacher who uses his smart but socially-awkward students to plan revenge against his enemies and once his initial revenge was finished, against the kids' enemies, as well) was canceled, I wasn't TOO sad. The show, after all, was canceled before after Season 2 and was given new life on NBC's streaming service, Peacock, where we got 16 more episodes of the series (a shortened eight episode Season 3 due to COVID and a just generally short eight episode Season 4).
So I was more happy that we got those extra 16 episodes, which were quite funny, instead of losing the show after just two seasons. So, even as a fan of the show, I can live with this cancellation. However, come on, Peacock, few shows have needed a wrap-up special more than A.P. Bio! The whole concept of the show is that the four seasons all take place in a single school year, so just let these kids graduate! Imagine if Head of the Class had ended before the kids graduated! It would have been annoying. The (currently) series finale of the show was a fine episode, but it sure didn't seem like a series finale!
Come on, Peacock, give creator Mike O'Brien one last episode to wrap things up! Wrap-up specials are all the rage nowadays! And by "all the rage," I, of course, mean the two recent examples that I can think of, Zoey's Extraordinary Playlist and The Venture Bros.. But still, that's a precedent! Come on, Peacock, just one more episode!
Drop me a line at brian@popculturereferences.com if you have any other interesting bit about pop culture that you'd like me to discuss!