Taylor Kitsch Is Lucky That The Age Range for Movie Stardom For Guys Is a Lot Later Than Women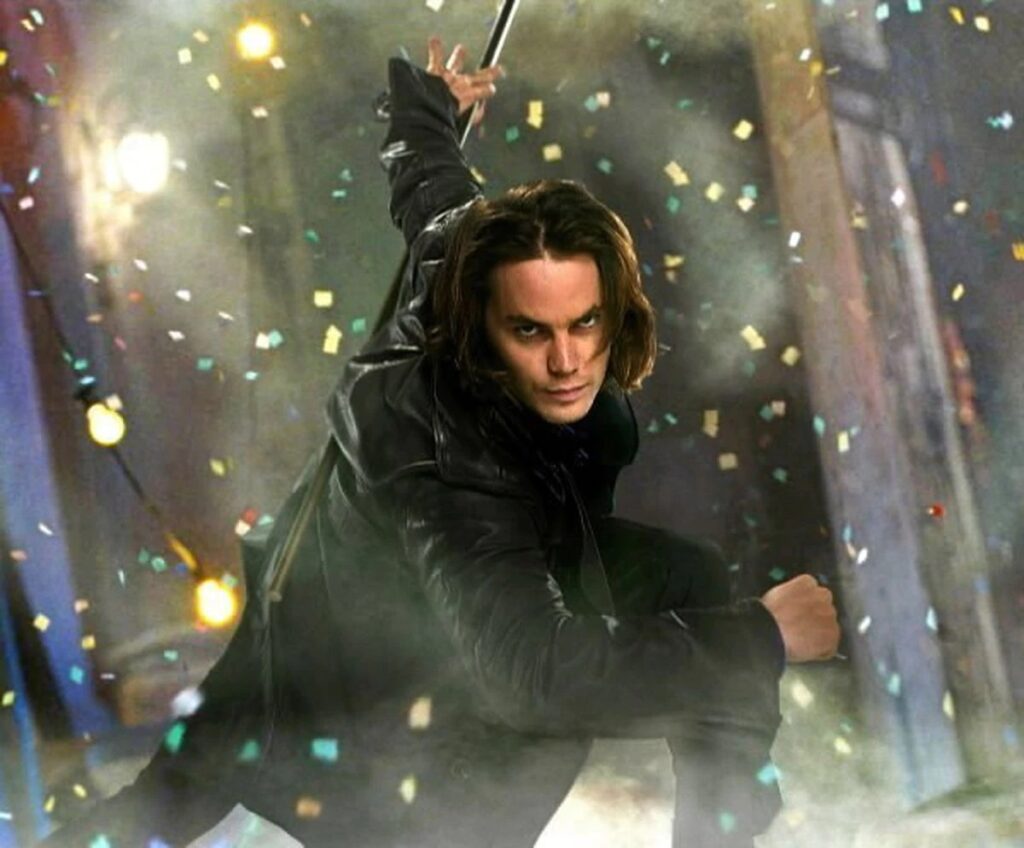 We take a look at how Taylor Kitsch hasn't quite broken out as a major movie star, but that luckily, time is not necessarily against him.
Knowledge Waits is a feature where I just share some bit of pop culture history that interests me that doesn't quite fit into the other features.
Earlier today, inspired by a recent post I did about movies that I wish had sequels, I put together a meme about how Taylor Kitsch has had the worst luck when it has come to establishing himself as a major movie star, which everyone (myself included) seemed to think was a given after his breakout performance as Tim Riggins on Friday Night Lights.
Here's the meme…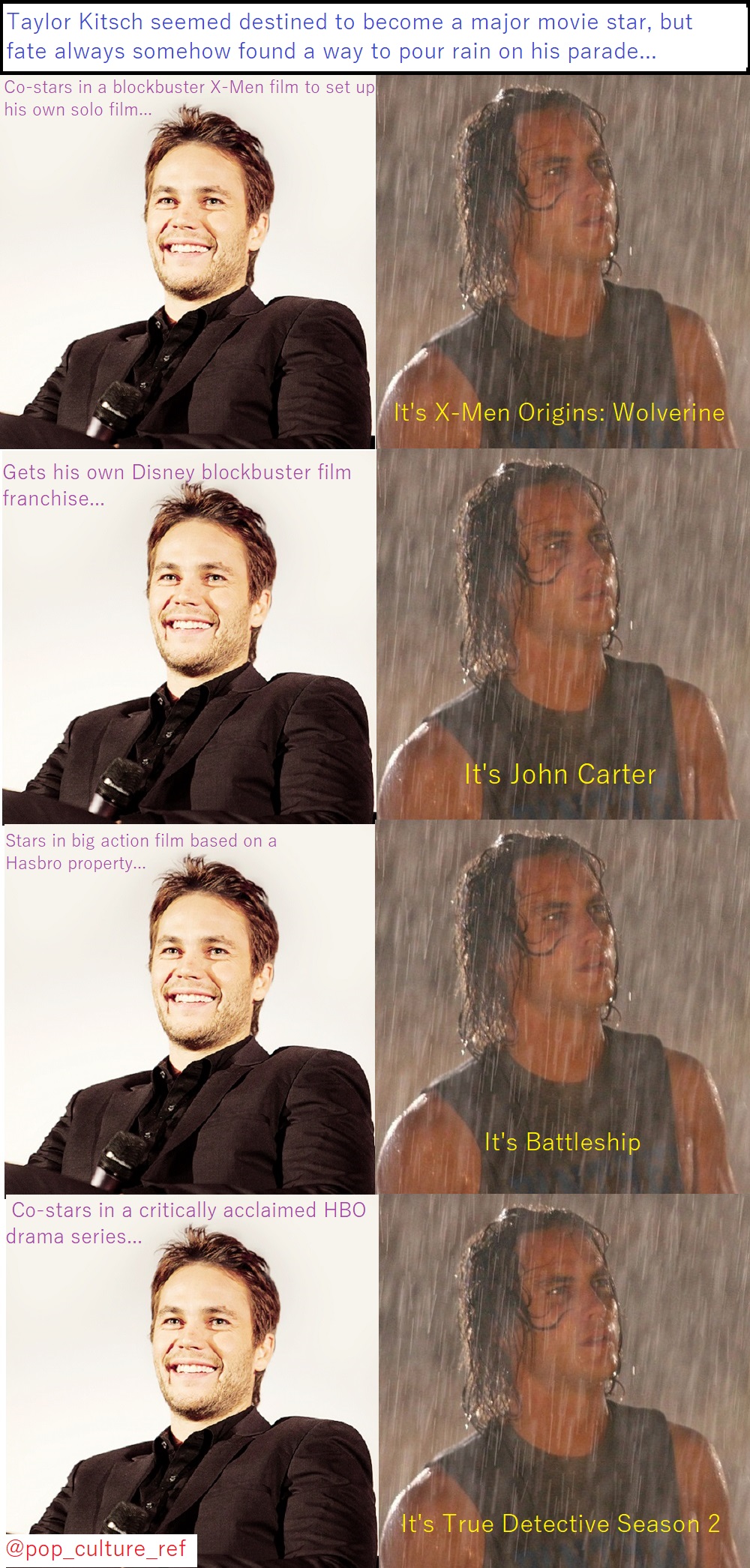 Kitsch really has had some terrible luck. He did a fine job as Remy LeBeau with the plan to get him his own Gambit film, but then X-Men Origins: Wolverine was not exactly well received (thankfully, Ryan Reynolds still got his Deadpool film).
Then he got his own Disney film franchise, John Carter, which as I talked about the other day, sadly flopped.
He turned to a lead role in a critically acclaimed HBO drama series to try to bring back the hype and that turned out to be the one season of True Detective that DIDN'T have a ton of buzz about it!
He's done a number of excellent supporting roles over the years, like The Normal Heart and Lone Survivor, but so far, he hasn't quite hit the star turn that it seemed was waiting for him.
The good thing for him, though, is that he's only 40, and in Hollywood, 40 is not really all that old…for guys, at least.
In the last 30 years or so, we've seen Samuel L. Jackson (45 in Pulp Fiction), Steve Carrell (43 in The Office, so even older when The 40-Year-Old Virgin came out) and Billy Bob Thornton (41 in Sling Blade) all become big stars in their 40s. And obviously MANY Hollywood male stars broke out in their later 30s (Bradley Cooper, Gene Hackman, Clint Eastwood, George Clooney, Burt Reynolds to name a handful). Heck, Robert Downey Jr. was 43 when Iron Man came out in 2008.
So luckily, there's still time for Taylor Kitsch and I hope it happens, because he's great.
Drop me a line at brian@popculturereferences.com if you have any other interesting bit about pop culture that you'd like me to discuss!