The Mystery of the Vanished Jeremy Renner Reality Show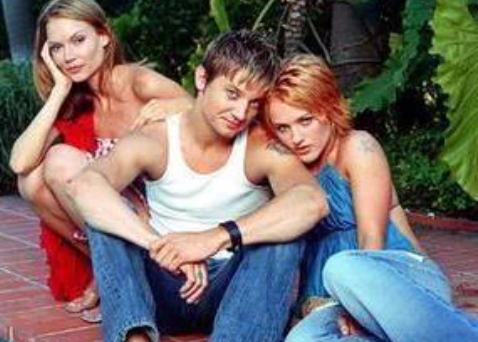 Today, we look at how a reality series starring Hawkeye's Jeremy Renner was released almost two decades ago and is now pretty much vanished from the internet.
Knowledge Waits is a feature where I just share some bit of pop culture history that interests me that doesn't quite fit into the other features.
It's amazing how far we've come from even the 1980s, where you either caught a TV episode when it aired for the first time or you might never see it again. Sometimes shows would be rerun, of course, and then a number of shows entered in syndication, but none of that was a certainty. It might really be a case of seeing it when it first aired or never seeing it again.
Streaming, though, has changed the game and now there are few shows out there that you CAN'T see, especially shows that were released in the 21st Century (there are still some older shows whose streaming rights haven't been worked out and don't appear on syndication). That is why the seeming disappearance of The It Factor: Los Angeles is so strange.
The It Factor was a Bravo reality series that launched in 2002 that had a clever setup. The idea would be that the show would follow 12 actors in New York City trying to hit it big and record them on auditions for various commercials (like a mortgage commercial or, as we saw in the second episode of the series, a toy commercial) or bit parts in TV shows and hope that the documentary cameras happened to capture their big break during the filming. As it turned out, the show actually DID capture the comedian Godfrey getting the 7-Up commercial campaign (as Orlando Jones' replacement) that made him so famous (as we know from Flo in the Progressive insurance commercials, once you get a big ad campaign, it can practically set you for life). Another one of the would-be stars, Katheryn Winnick, eventually hit big as a TV actor and is currently the star of Big Sky on ABC. And yes, it airing in 2002 means that the New York version filmed during 9/11 in New York, which is crazy.
The show was successful enough that it did a second season, this time moving the action to Los Angeles (now with 9 actors instead of 12. 12 was probably a bit too many, honestly). The season filmed in 2002 and aired in 2003.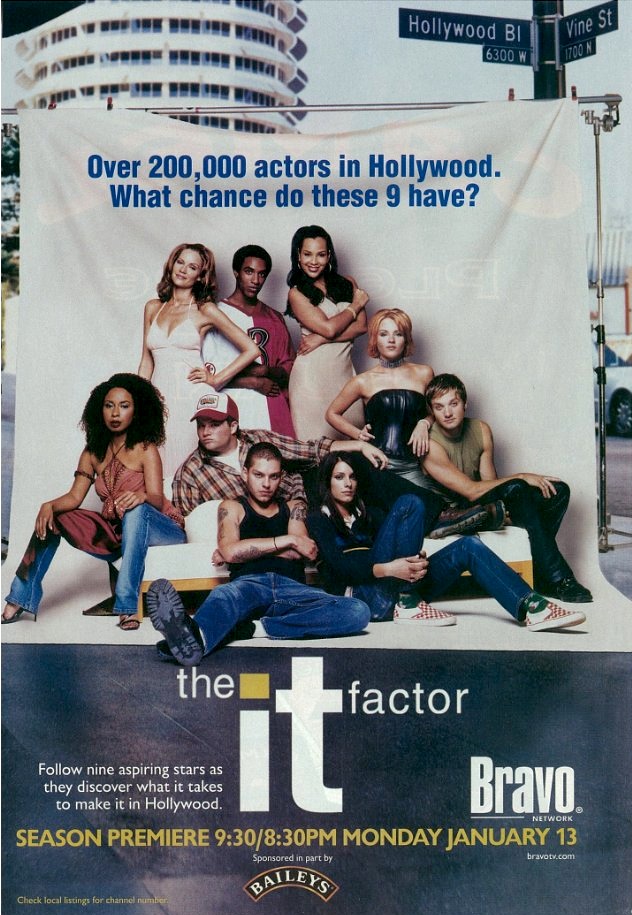 One of the actors in Season 2 was Jeremy Renner, who was then starring as Jeffrey Dahmer in the indie film, Dahmer, but by the time the season ended, he had been cast in the movie, S.W.A.T., and obviously now Renner is a very successful actor, starring in multiple major film franchises, like the Bourne movies, the Mission Impossible movies and, of course, as Hawkeye in the Marvel Cinematic Universe.
But oddly enough, something that should have such a great hook for a series that people would watch over and over again has basically vanished. This Jeremy Renner fan account on Instagram is the only clip I've ever seen from Season 2…
It really appears as though this show is just lost to the ages, which is shocking since it involves the early days of such a major star.
Renner talked about the show with Reality Blurred a few years back and he recalled, ""I learned a lot about myself. I was pretty private and exposing myself to whoever watched it was kind of hard for me, so it was a good lesson to learn," he told me.
I initially did it because I had this little movie Dahmer that I thought maybe is going to finish getting made. [The film] was shot for [a few hundred thousand dollars] on credit cards, so I didn't think this thing was ever going to see the light of day.
So, I said, hey, let's just do this cool show, this documentary series, and maybe I can help promote it on there. It ended up going like wildfire and I didn't have to do anything.
It was a wonderful Cinderella story of a guy living on pennies a month, no power, and all of a sudden, by the end of the show, six months later, doing [the film] Swat."
It really IS a wonderful Cinderella story. I wish we could, you know, SEE it.
Drop me a line at brian@popculturereferences.com if you have any other interesting bit about pop culture that you'd like me to discuss!