Burt Reynolds Pays Tribute to His Gunsmoke Days With a Surprise Cameo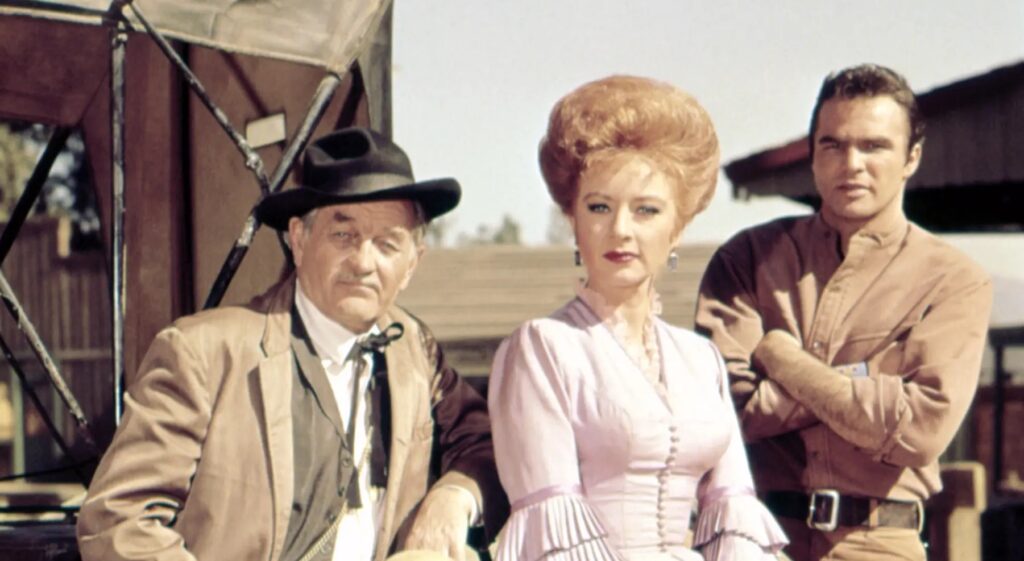 Today, we look at Burt Reynolds paying tribute to his Gunsmoke days with a surprise cameo during a 1982 TV special he was doing to promote a then-new movie.
This is "Took Me By Surprise," about surprising cameos in TV shows, movies and songs and we try to figure out why the famous people made the cameos in question. So not stuff like appearing on The Simpsons or on Sesame Street, where celebrities regularly make appearances, but cameos that are, well, surprising.
As you may or may not know, Burt Reynolds' big break in Hollywood came when he was hired as a regular character on the hit TV series, Gunsmoke, playing the half-Native American blacksmith in Dodge City, Quint Asper, who also served as an unofficial deputy for James Arness' Matt Dillon.
He was a success on the show, but he started getting offers for movie roles and he eventually left the series after three seasons in 1965 to pursue a film career and it obviously worked out for him, as by 1982, he was one of the most famous movie stars around.
In 1982, he did a TV special to promote his then-new movie with Dolly Parton called The Best Little Whorehouse in Texas. The special was called The Best Little Special in Texas and it had a live audience in Austin, Texas for the special.
During the middle of the special, Reynolds noticed that Amanda Blake, his old Gunsmoke co-star who played Miss Kitty Russell for 19 of the 20 seasons of Gunsmoke, was in the audience and he stopped everything to go out to see her…
It's an adorable surprise moment from Reynolds, who famously never forgot where he came from.
Okay, folks, if you're curious about or have a suggestion for a good surprise cameo in a TV show, film or song, drop me a line at brian@popculturereferences.com and we'll see if we can get to the bottom of it!