David Letterman Is a Surprising Guest on a Warren Zevon Song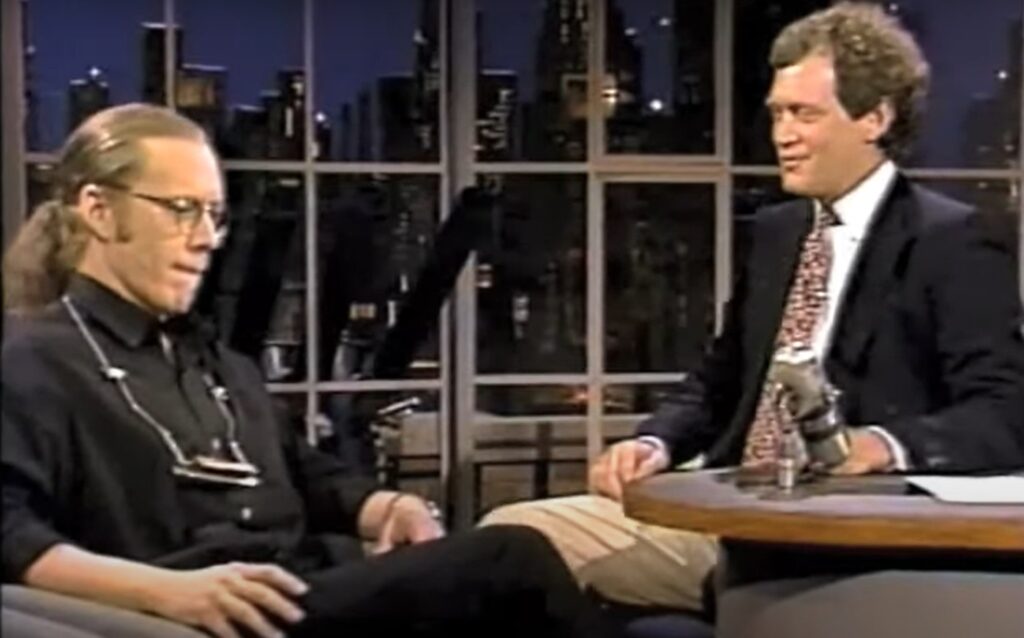 Today, we look at David Letterman's guest appearance on the Warren Zevon song, "Hit Somebody."
This is "Took Me By Surprise," about surprising cameos in TV shows, movies and songs and we try to figure out why the famous people made the cameos in question. So not stuff like appearing on The Simpsons or on Sesame Street, where celebrities regularly make appearances, but cameos that are, well, surprising.
As you may or may not know, Warren Zevon and David Letterman had a special relationship. Letterman was a big fan of Zevon and actually intended on the singer to be the first musical guest on his late night series, Late Night With David Letterman (Zevon missed the show for unexplained reasons).
Zevon even filled in as the musical director of the show when Paul Shaffer was away a few times. The great Don Giller shared Zevon's various Letterman appearances, including the now-iconic final appearance where Letterman devoted a whole episode in 2002 to Zevon discussing his then-recent fatal diagnosis of cancer.
In any event, a few months before Zevon received his fatal diagnosis, he released the album My Ride's Here.
One of the songs, "Hit Somebody! (The Hockey Song)" was co-written by the newspaper columnist Mitch Albom. Albom later discussed their friendship:
Warren and I became friends in the mid-'90s, when he came to play with a novelty band of writers that I belong to. Warren loved writers. His apartment was high walls of books. His references were Kafka or Vonnegut or Carl Hiaasen.

He was always asking me to write him a sports song — "Make it hockey," he'd say, "nobody sings about hockey" — and so one night we sat in the basement with a guitar and a piano and a case of Mountain Dew (Warren's favorite) and in three hours, we put music to lyrics I had written about a misunderstood hockey goon. Warren loved it. And I loved that Warren loved it.

A few months later, I was on vacation on a faraway island, and the phone rang in the hotel. It was Warren. He said he was in the recording studio with Paul Shaffer and some guys from David Letterman's band, and Letterman was there, too, and would it be all right if they changed one of the words in our song?

"You're WHERE?" I said.

"In the studio."

"You're recording the song?"

"Well, yeah," he replied, with that deep smirking laugh. "What did you think we wrote it for?"
The song tells the story of a player named Buddy who wanted to play hockey but could only make it as a "Goon" (the enforcers of the game who hit the other players and get into fights while protecting the star players of his team). Letterman guest-starred on the song as a typical fan shouting "Hit somebody!"
It's a fun song from a brilliant musician.
Okay, folks, if you're curious about or have a suggestion for a good surprise cameo in a TV show, film or song, drop me a line at brian@popculturereferences.com and we'll see if we can get to the bottom of it!