Christmas TV Movies Should Not Be Devoid of Sex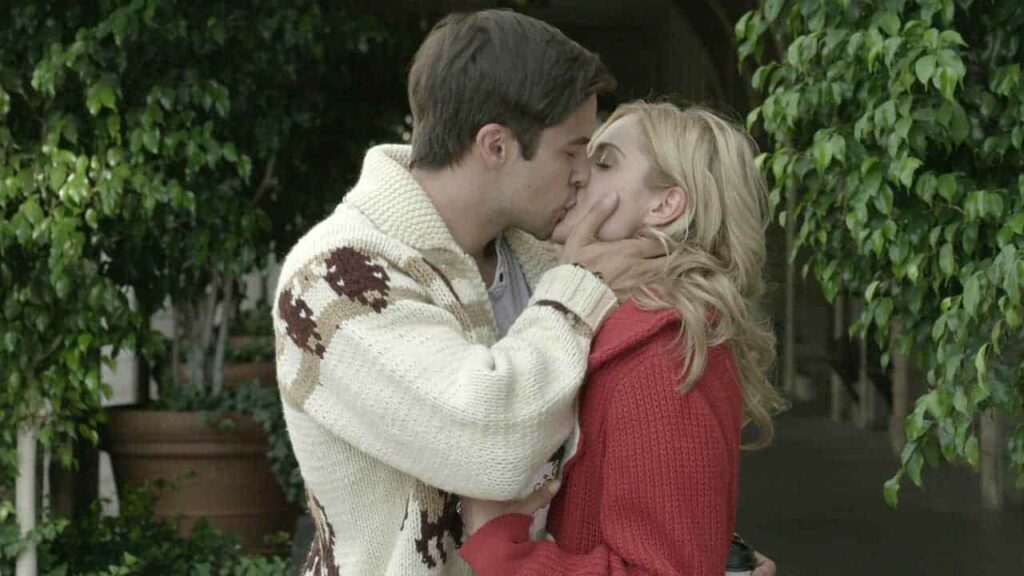 Today, I explain why Christmas TV movies should not be devoid of sex.
This is the Cronin Theory of Pop Culture, a collection of stuff I've noticed over the years that I think hold pretty true.
Back when my mom was still alive, she looooved to watch Hallmark Christmas movies. She even subscribed to the Hallmark streaming service (my dad still subscribes to it, despite never actually watching anything on it, in honor of her. You can determine whether that's sweet or weird…or a mixture, I guess). And so I'd watch a goodly amount of these movies with her, and great googly moogly, they understand that people have sex, right? You would never know it from watching these Hallmark movies, where there might be a big kiss at the end of the movie, and that's it.
And that's nonsense. I would always tell her, "Why is there never any sex in these movies?" (I'd actually use the more crass word), and I still have that question all these years later.
I wasn't the biggest fan of The Holiday Season on Netflix, but I at least respected the fact that the main characters have sex. The way that these holiday movies pretend that people who are dating for a long time are not having sex is bonkers, but also, the idea that the people get together in these movies and never sleep with each other is also nuts!
Obviously, Hallmark has its weird moral positions (and Great American Family has said, "You think you have positions that are out of step with modern society? Hold my beer"), but it truly isn't just Hallmark! When they do Christmas movies on broadcast television, it's the same weird chaste stuff. We had a premature ejaculation joke on Friends at 8pm TWENTY-EIGHT YEARS AGO, I think we can live with some grown adults having consensual premarital sex in a Christmas movie.
It's just so absurd, the way that sex is treated as this totally foreign concept to these plots, and yet it is so common for everyday people. You know what happens to two single adults in "small town America" who fall for each other at Christmastime? They have sex! Honest!
But instead, these movies buy into this strange take where premarital sex is simply impossible to fathom.
Be better than this, Christmas TV movies!