There's a Certain Point Where Lovable Screwups Become Just Plain Losers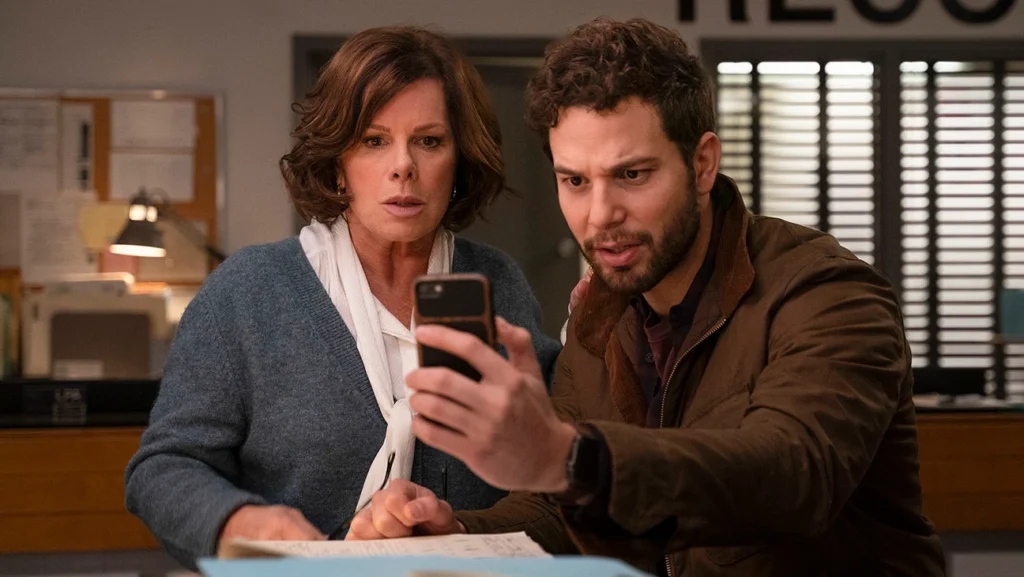 Today, I explain how you can only stretch lovable screwups to a certain level of incompetence before there's no point in rooting for them anymore.
This is the Cronin Theory of Pop Culture, a collection of stuff I've noticed over the years that I think hold pretty true.
One of the greatest TV detective series of all-time is The Rockford Files, about Jim Rockford, a perpetually down-on-his-luck private eye who could barely keep his trailer home from being towed. One of the key recurring plot points of the original Magnum, p.i. (and somewhat continued with the current version of the series) is that Thomas Magnum is constantly borrowing money and favors from his friends.
In other words, lovable screwup detectives are a constant of the genre and they're totally fine. Here's the thing, though, unless it is a comedy, they have to be COMPETENT lovable screwups, and they have to be LOVABLE screwups.
Jim Rockford and Thomas Magnum may be screwups in a lot of ways, but they were both very good at their jobs (in the case of Magnum, it is almost certainly a case where Magnum's fly-by-night approach to life was some delayed PTSD from his time in Vietnam, something that the current version of Magnum touches on a bit more than the original series, showing that Magnum and his friends all specifically moved to Hawaii as a way for them TO deal with their respective PTSD from their time as prisoners of war together). The idea of the show is to CONTRAST their talents versus their lovable screwup antics. Jim Rockford can solve your case, but he'll also make five different mistakes in the process. Thomas Magnum will find your missing husband, but he'll have to bum favors off of three different friends to do so.
Similarly, both Rockford and Magnum (both original and current flavors) are clearly nice guys. It's why everyone puts up with their screwup ways, because they're legitimately good people who are good friends, even when they're bumming favors off of you.
That's what you need to keep your lovable screwup character working, they have to be good at their jobs while screwups in other areas and they have to be good guys.
And that's where I've been having a lot of trouble with the new CBS hit dramady, So Help Me Todd, where the lead character, Todd Wright (Skylar Astin) is PRETTY good at his job, but not really all THAT good, and he's routinely a dick to people. Astin is a charismatic actor, so I think that the character definitely COULD work, but not the way that the show is playing him, as he's often simply incompetent, like in the most recent episode, "Corduroy Briefs," he has his cellphone on speaker while tailing some bad guys, and so when his mother (Marcia Gay Harden, whose character plays a high-powered lawyer who hires her screwup son as a private investigator for her law firm – Harden, of course, is doing that thing where a movie star level actor just sort of sleepwalks through a procedural role, but is so good that it works) calls him, the bad guys hear her voice and blow his cover, leading to the bad guy's goon smashing the window of Todd's sister's car, which he is borrowing for the day. Todd never seems actually apologetic to his sister for getting her car smashed, despite living rent-free in her garage.
Todd's rival at his mom's firm is the primary investigator at the firm, Lyle (Tristen J. Winger), who IS a bit of a pain in the ass, but Todd is just routinely an aggressive jerk to him. In the most recent episode, Todd needs his help cracking a code, so he tells him, "You should be able to figure this out, since you're a nerd." It's SUPPOSED to be playful banter, I suppose, but it's really just Todd being a jerk for no good reason.
Todd is selfish, rude and occasionally incompetent – it's stretching the lovable screwup concept too far, and when you do that, you just end up with a plain ol' loser, and who wants to watch THAT in a procedural drama?
To recap this theory – lovable screwups have to be A. competent at their jobs while incompetent at other things and B. actually lovable.