Classic 1960s Christmas #3 – Have Gun – Will Travel "Be Not Forgetful of Strangers"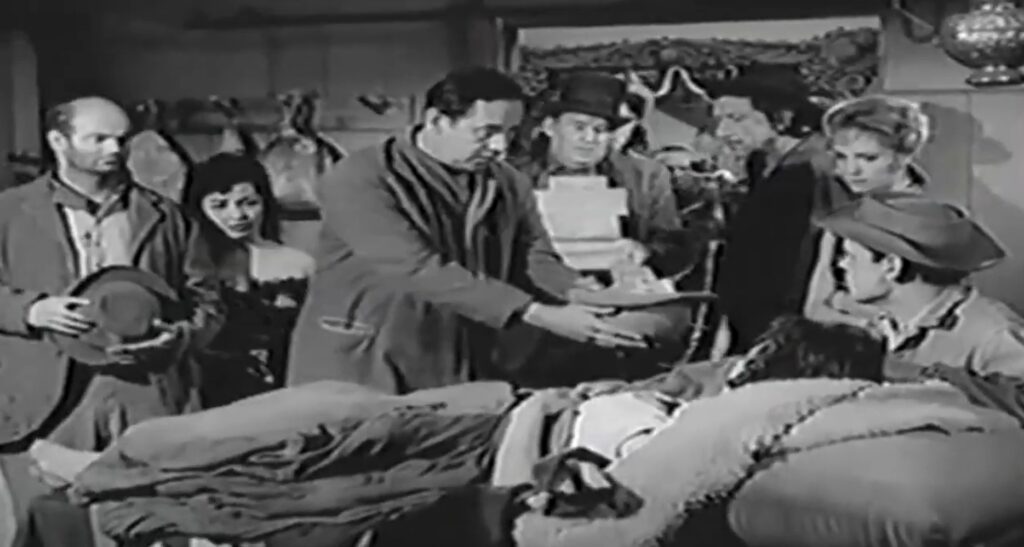 We continue our countdown of Brian's favorite 1960s Christmas TV episodes with 1962's "Be Not Forgetful of Strangers" from Have Gun – Will Travel.
Amusingly enough, last year, Have Gun – Will Travel ended up at #3 on the list, as well! You know, it's interesting. In general, the sheer volume of Christmas episodes in the 1960s has led to a higher quality of episodes OVERALL, but the top episodes so far really haven't been as good as the 1950s one. For instance, the Have Gun – Will Travel from Season 1 that I featured last year in the 1950s Classic Christmas countdown is MUCH better thna this episode, and yet, contextually, this episode is better than these other 1960s episodes (with the exception, of course, of the episodes that I felt were not Christmas-y enough).
This episode is fairly basic, really, as it is one of those classic "Re-do a famous story, just in a different context" type deals, with Paladin walking into an ersatz birth of Jesus, as a man and his pregnant wife can't find a room to rent, and so Paladin has to threaten to bust heads until they are allowed to stay in a store room. With the town doctor blasted out of his mind, Paladin is forced to turn to a world-weary saloon girl to be the midwife for the difficult labor that the wife has gone into.
In the end, though, the people of the saloon are moved by the experience, and they even put together a collection for the newborn kid.
On the way out, Paladin notices for the first time that the town was Bethlehem, Texas.
This is one of those episodes where the performances really sell the story. The plot is bare bones, but the performances are quite good, especially the saloon girl, who is sort of stunned into realizing that she really COULD be of help in a very important point in time for this young family. Good stuff.