Community Poked Fun At Fan 'Shipping' Videos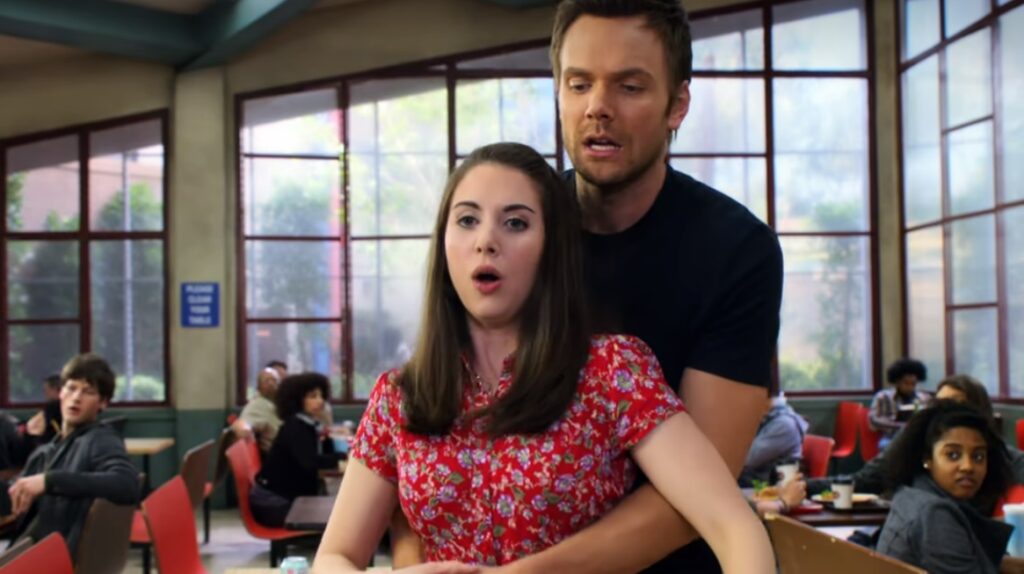 Today, we look at when Community poked fun at the idea of fan-made "shipping" videos.
In Meta-Messages, I explore the context behind (using reader danjack's term) "meta-messages." A meta-message is where a creator comments on/references the work of another creator (or sometimes even themselves) in their work. Each time around, I'll give you the context behind one such "meta-message."
Community, a sitcom about a group of community college students who band together after forming a study group for their Spanish class in the first season, is one of the most "meta" sitcoms ever, so I could do a whole month's worth of Community meta-messages (or Arrested Development), but I figure I shouldn't go without ANY references from it this month just because it does SO many, so let's turn to Season 2's "Paradigms of Human Memory," which was, overall, a Meta-Message about the sitcom convention of clip shows. Sitcoms used to always have "best of" episodes, which would be a framing sequence built around clips from old episodes of the series.
"Paradigms of Human Memory" is a clip show, except that the clips are all brand-new to us, and only flashbacks for the characters on the show. So major information is revealed through these "flashbacks," like the revelation that Jeff (Joel McHale) and Britta (Gillian Jacobs) had been having sex throughout the series.
In any event, one of the most notable meta-jokes was based around a popular fan-made YouTube video that "shipped" Jeff with Annie (Alison Brie), set to Sara Bareilles' song, "Gravity"…
Showrunner Dan Harmon and episode writer Chris McKenna wanted to mock the idea of taking clips out of context to convey more meaning than the clips were initially intended (while, of course, acknowledging that Jeff and Annie DID have some legit moments that would lead to one wanting to "ship" them together – quick aside, on the off chance the term is new to you, "To ship" means to want two characters to be in a relationship, so shipping Jeff and Annie means you want them to be in a relationship on the show), so after the Jeff/Britta revelation, Annie asks what about THEIR whole deal, and Jeff and the others in the group are confused, and we then see a flashback clip, also set to "Gravity," where Annie has made a number of moments out to be much bigger than they actually were, like Jeff giving her the Heimlich Maneuver, or Jeff grabbing her…to keep her from stepping in horse manure…
To follow up the point, they had Jeff then EXPLICITLY mock the concept by showing how the same thing could have been done with random moments between Abed (Danny Pudi) and Pierce (Chevy Chase)…
It's a very biting, but clever, bit. The episode overall was quite clever.
Okay, folks, if you have suggestions for a future Meta-Messages, drop me a line at my brand-new, much easier to type out, e-mail address of brian@poprefs.com!