When the Real Ghostbusters Joked About How Cheap Their Cartoon Was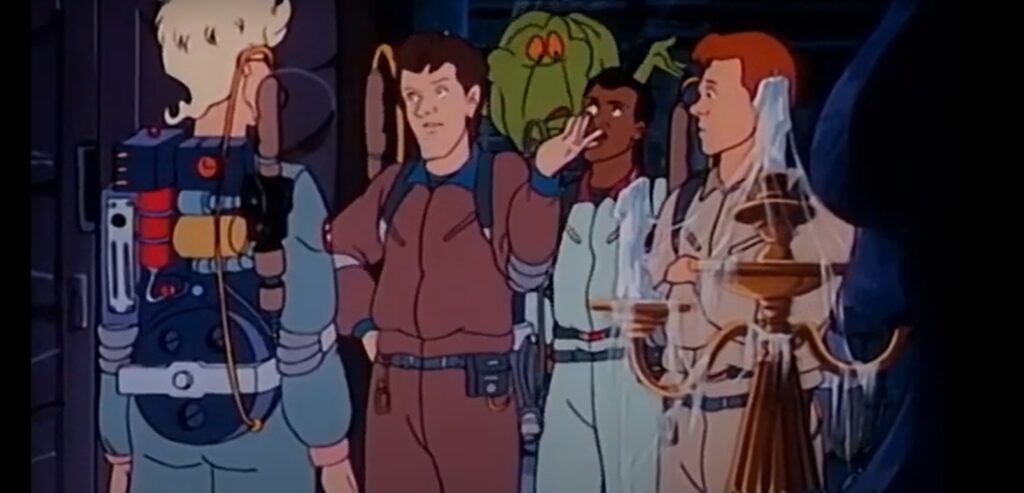 Today, we look at an episode of The Real Ghostbusters that joked about how cheap the cartoon was.
In Meta-Messages, I explore the context behind (using reader danjack's term) "meta-messages." A meta-message is where a creator comments on/references the work of another creator (or sometimes even themselves) in their work. Each time around, I'll give you the context behind one such "meta-message."
Children's television is well known for half-assed animated adaptations of popular live action properties. It's almost always a given that the adaptations will lack any of the je ne sais quoi of the original versions, but one of the rare exceptions where the cartoon really DID capture the spirit of the live action work was the great animated series, The Real Ghostbusters. This was mostly due to the yeoman efforts of writers like J. Michael Straczynski and Michael Reaves, two of the finest writers that Saturday Morning cartoons have ever seen.
One of the things the writers did well was self-deprecating humor, including the occasional potshot at the show itself. One of these examples came in the early episode, "Transylvanian Homesick Blues," which, of course, in and of itself, is a reference to the excellent Bob Dylan tune, "Subterranean Homesick Blues."
The episode sees the gang hired to find ghosts who are haunting the mansion of a mysterious count in Eastern Europe. Meanwhile, the townspeople in the town surrounding the castle are being tormented by flying bat creatures. And sure enough, while investigating the Count's home for ghosts, they happen to discover that he is a vampire!
Meanwhile, one of the men in town is getting the townsfolk all riled up and willing to attack the Count. However, before he successfully convinces them all to go all in on the "killing the Count" plan…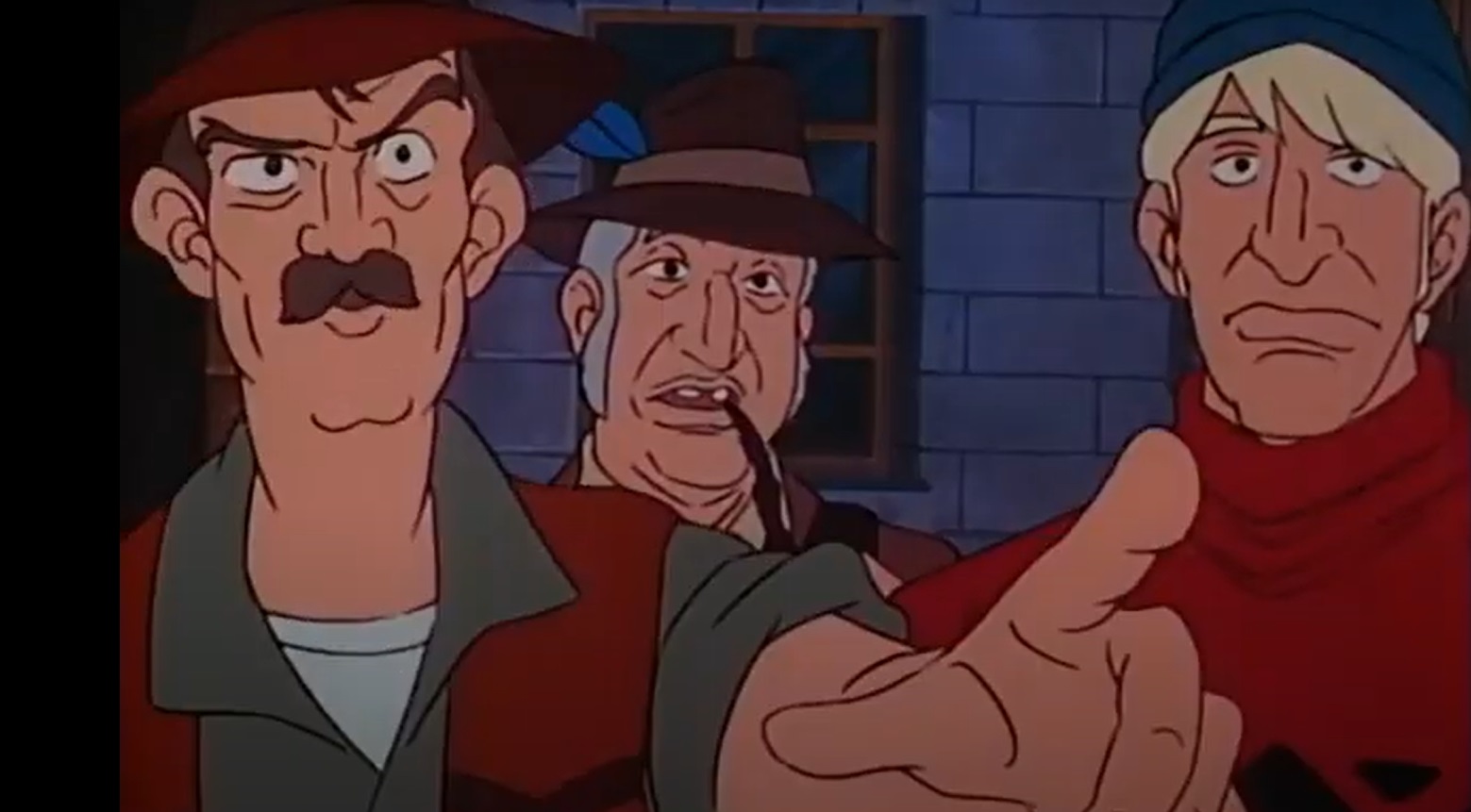 …he is first mocked by the others, with one man specifically telling him that "You sound like someone from a cheap animated TV show."
Hilarious.
The episode was written by the great Michael Reaves (who was later one of the main writers for Batman: The Animated Series).
The whole episode is actually sort of a meta-message, as there are lots of references to the Universal movie monsters (in the end, it turns out that the bat creatures are holograms created by the grandson of Van Helsing, who wants to kill the Count. He is stopped by the Ghostbusters, who learn that the Count doesn't actually hurt people, he survives on artificial blood).
Okay, folks, if you have suggestions for a future Meta-Messages, drop me a line at my brand-new, much easier to type out, e-mail address of brian@poprefs.com!