Did Adam F. Goldberg Ever Appear on The Goldbergs?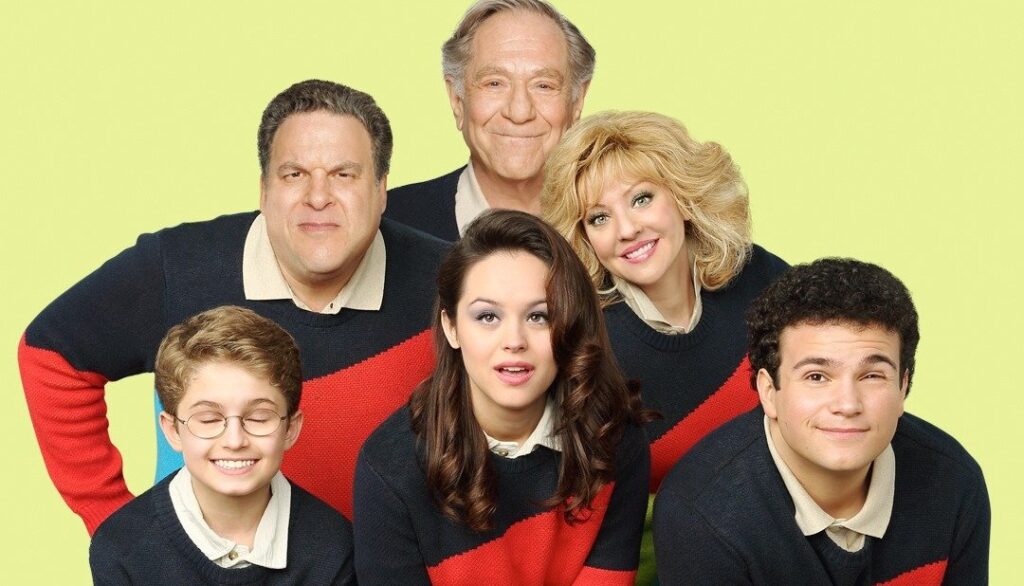 Today, we look into whether Adam F. Goldberg ever appeared on The Goldbergs.
In Pop Culture Questions Answered, I answer whatever questions you folks might have about movies, TV, music or whatever (feel free to e-mail questions to me at brian@pop culture references.com).
Reader Janet M. wanted to know if the real life Adam F. Goldberg ever appeared on the TV series about his life, The Goldbergs.
You see, one of the fun little bits that The Goldbergs did (at least back when Adam F. Goldberg was still directly working on the show. Even when he stopped working as the showrunner on the show, he still wrote episodes, so he was still involved) was that the show would show the real life person that a character was based on. Frequently, an actual friend of Adam's from the 1980s would play the parent of the kid in question on the show.
At the end of each season, there would typically be a collection of clips of real life incidents that were turned into episodes (the real life Adam F. Goldberg had his trusty video camera with him so often that the series would often recreate moments from the home movies to a minute degree):
However, the show would also occasionally introduce us to the real people that the characters were based on, like Adam's friend, Emma Mirsky…
Or his friend, Dave Kim (this was one of the last episodes written by Goldberg)…
While only one of Adam's actual siblings was adapted directly into the show (his brother, Barry, made the show, while his oldest brother, Eric, became Erica on the series), they did allow Eric Goldberg to appear, as well…
The two real life people who showed up the most on the show were the real life adult Barry and the real life older Beverly. I can't seem to find a good clip of either, but just trust me on this.
That being said, let's go to Janet's question – did Adam ever show up? No, for whatever reason, Adam F. Goldberg has never done one of those "show the real person as an adult" clips on the show. Perhaps he will do one for the Series Finale, coming up on May 3rd? I'll update if he does!
Thanks to Janet for the question! If anyone else has a pop culture question, drop me a line at my new and much shorter e-mail, brian@poprefs.com!