Five Great Jordan Baker Guest Appearances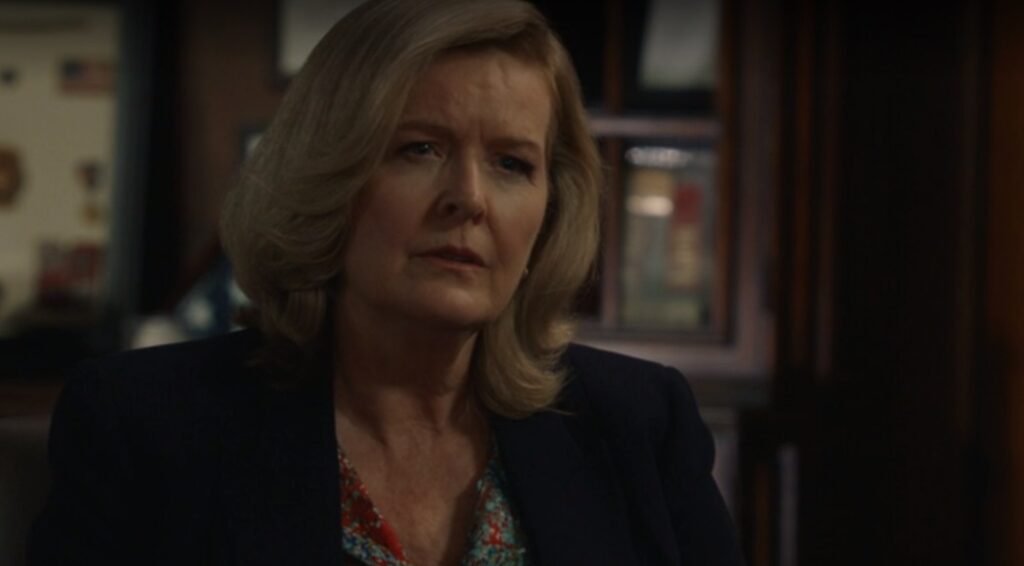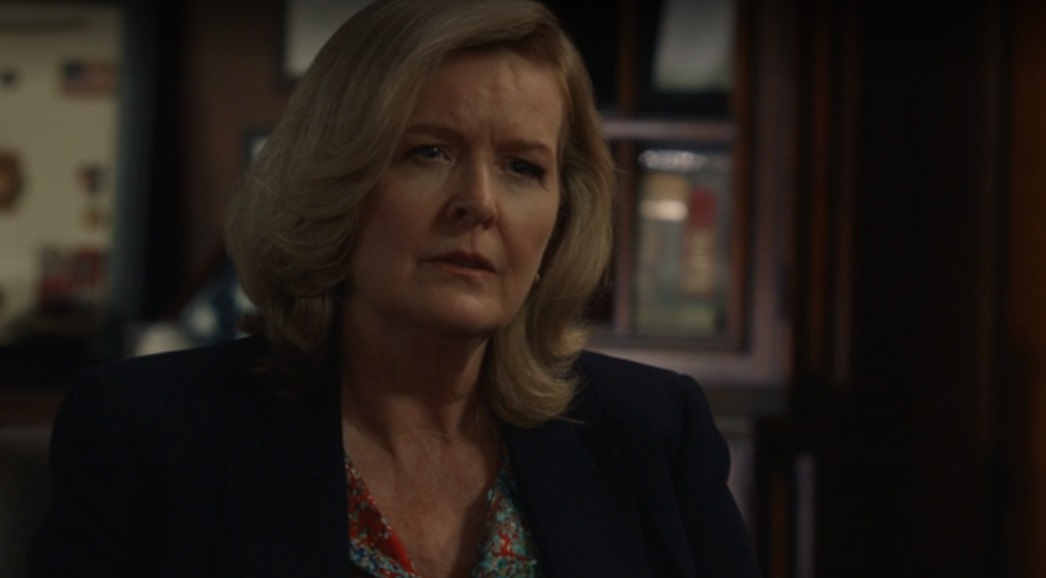 Today, we look at five great Jordan Baker guest appearances on TV shows.
This is "Following a Star," a new feature where I spotlight five great guest spots by an actor who frequently did/does guest spots on TV series in their careers. It doesn't mean that they've NEVER been regulars on shows, but obviously I'm not looking to spotlight people who are better known for their regular TV roles (like no Jason Alexander or Florence Henderson, for instance).
Jordan Baker is one of those great theater actors who also continually pop up in strong guest appearances in TV series and supporting roles in films. Here's her website.
Here are five great guest performances Baker has done over the years, plus one bonus extra episode that was probably a bit too small to count for this sort of thing (but it was still very well done).
Picket Fences (District Attorney) 1996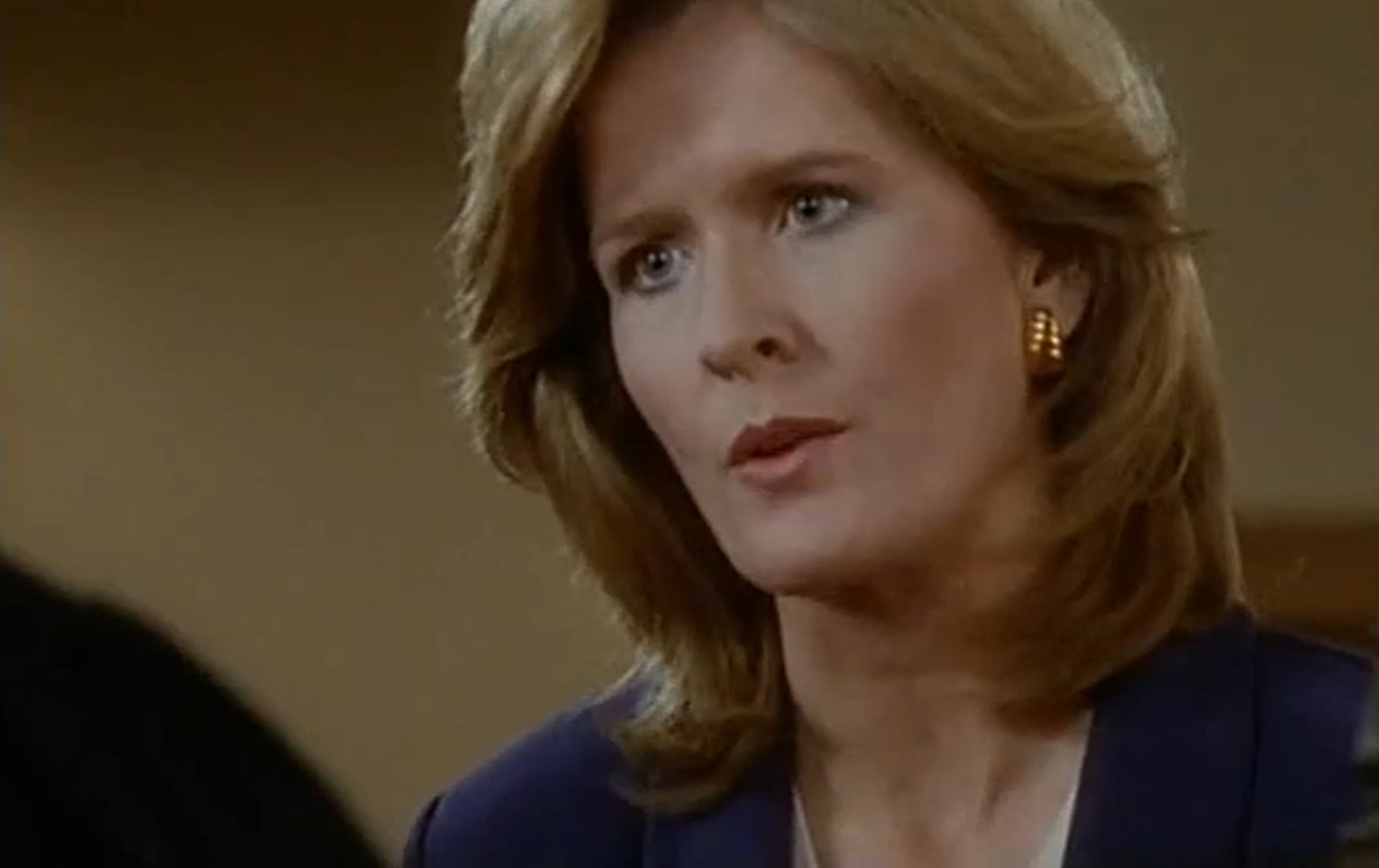 Throughout most of the run of Picket Fences, the District Attorney was played by Don Cheadle. Cheadle left midway through the fourth and final season, so the show had to get creative for the rest of the series' run, mostly by primarily doing court cases that weren't criminal cases, thus not requiring the presence of a district attorney. However, in two of the late episodes, Baker (who had previously played an ADA on David E. Kelley's earlier series, L.A. Law, a few times) played a non-named District Attorney. Picket Fences was a showy series (with a number of guest stars getting Emmy nods), and Baker got a number of good bits in both "Dante's Inferno" (where a disc jockey is being sued for inspiring one of his fans to shoot the town's mayor) and "To Forgive Is Divine" (where an Amish woman refuses to testify against her rapist). She started showing up on the show a bit too late to get anything REALLY juicy, but she was good enough on the series that I took notice of her then.
Buffy the Vampire Slayer (Sheila Rosenberg) 1999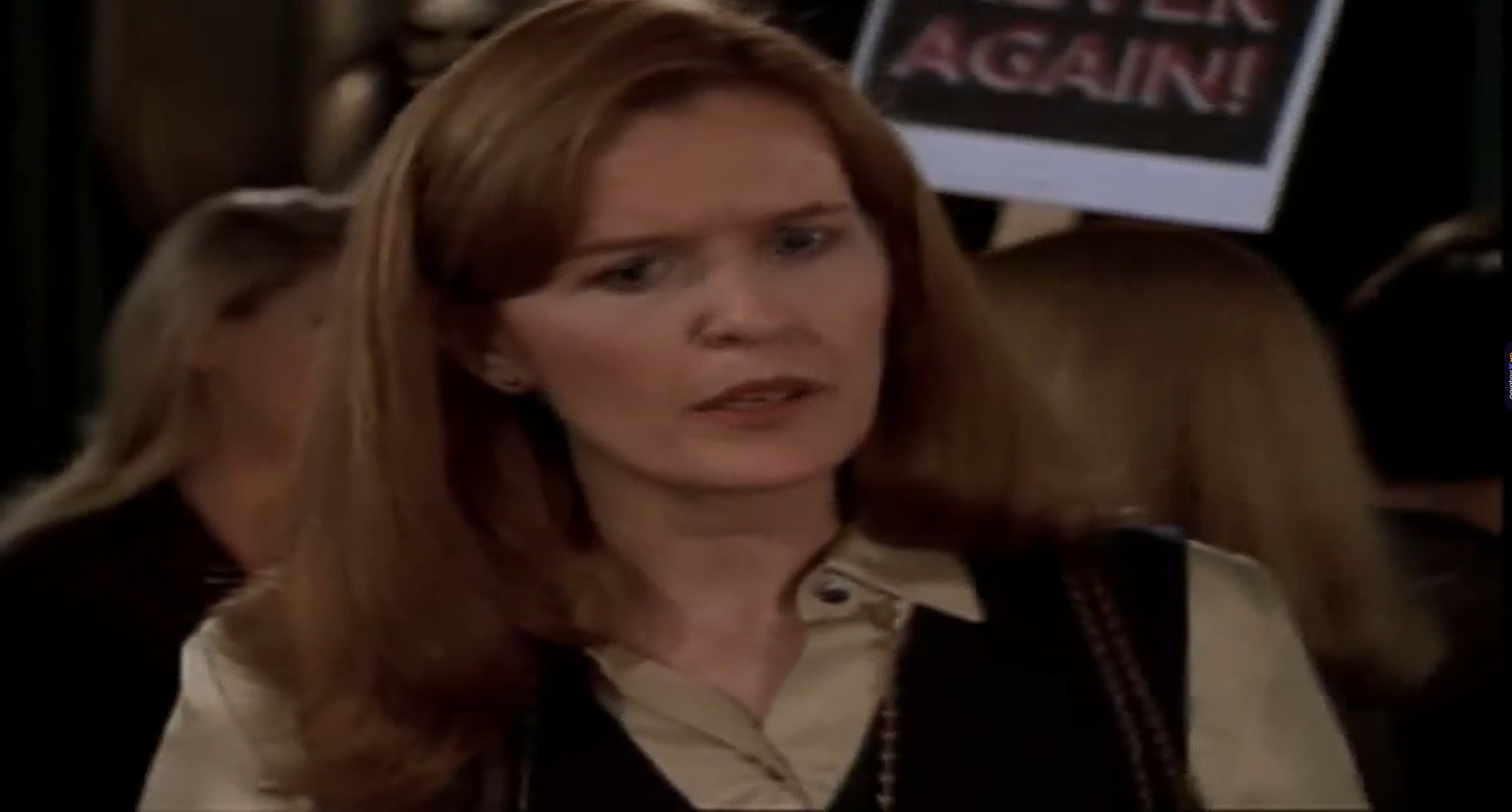 In this Season 3 episode of Buffy the Vampire Slayer, Baker plays Willow's mother, Sheila, who is an academic who barely pays attention to her daughter (when she notices Willow's new haircut, Willow mutters under her breath that she's had it since August). However, after a group of local parents begin to worry about the occult, Sheila joins in and eventually a demon gets involved and forces the parents to kill the witches in town, Willow included. Baker does an excellent job here as a mother who is nominally loving, but so wrapped up in her own work that she only sees her daughter in the context of that work. She pretty much ignores Willow when she explains that she really IS a witch (only believing her later when under the thrall of the demon). At the end of the episode, Sheila has done the same selective memory stuff that Buffy's mother, Joyce, would do, to ignore the crazy stuff that happens around Buffy.
Chicago Hope (Janice) 1999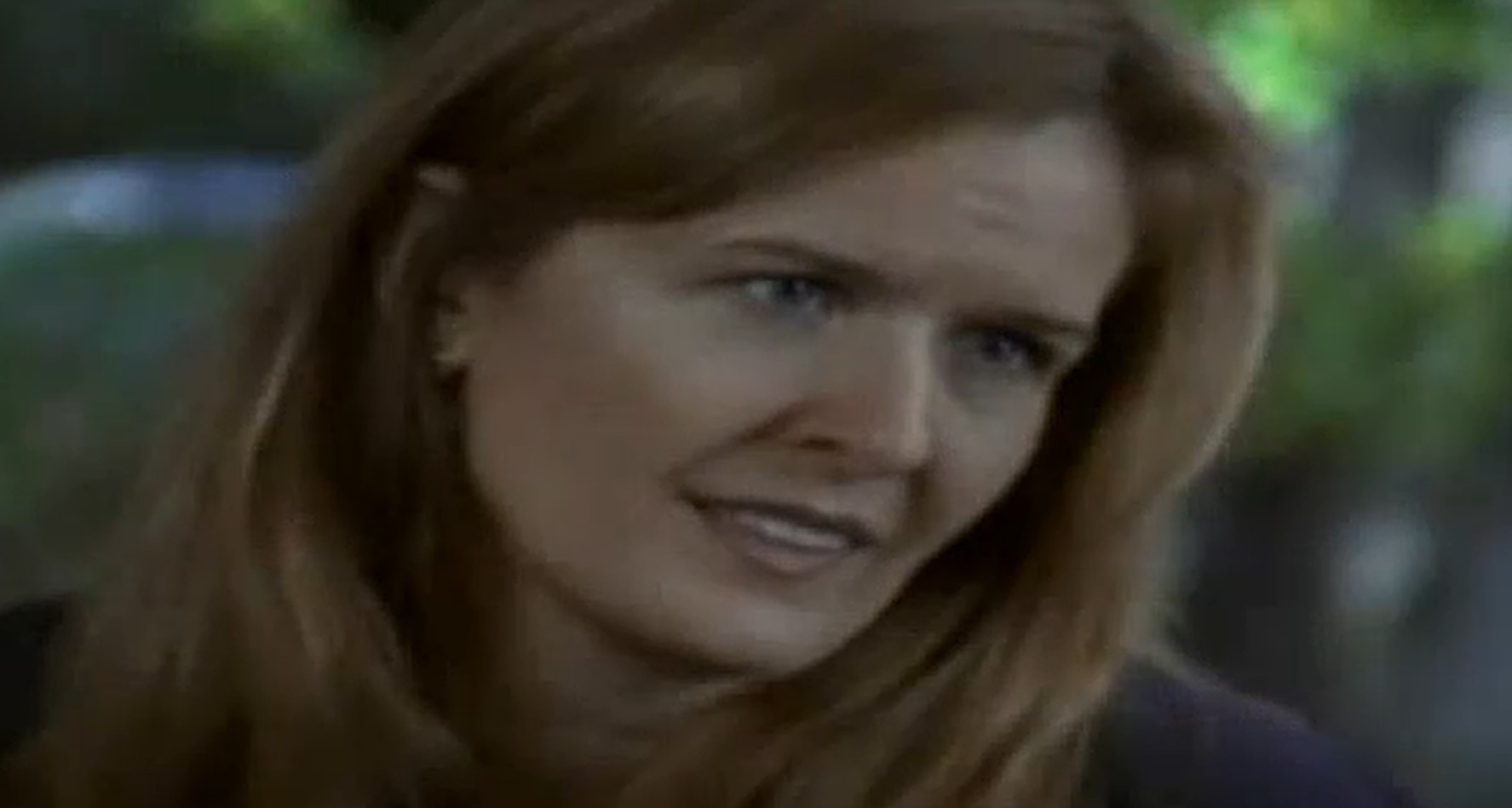 Chicago Hope was another David E. Kelley series (Baker has also had guest spots on other Kelley shows, including The Practice and Ally McBeal. Never Boston Legal, for whatever reason). In this episode, Mark Harmon's Dr. Jack McNeil discovers that his brother has been killed in prison. Jack agrees to pick up the body and bring it to his hometown so that his father can have it buried. This, of course, makes Jack feel guilty as hell because he left his younger brother alone with their abusive father when Jack went to college. The great Paul Gleeson plays Jack's father. Baker plays Janice, Jack's high school girlfriend, who came by to check on Jack's dad, only to find Jack there. The two spend some time together, and Baker does a wonderful job capturing this woman who is nostalgic for her past with Jack, probably the slightest bit bitter herself for him "leaving" her behind, as well (although it sounds like they weren't actually still dating when he left), and yet, throughout it all, she is mostly there to make Jack feel better about himself and whatever "failings" he blames himself for for leaving his brother behind. Baker has such a quiet charm to her.
The Americans (Charlotte) 2015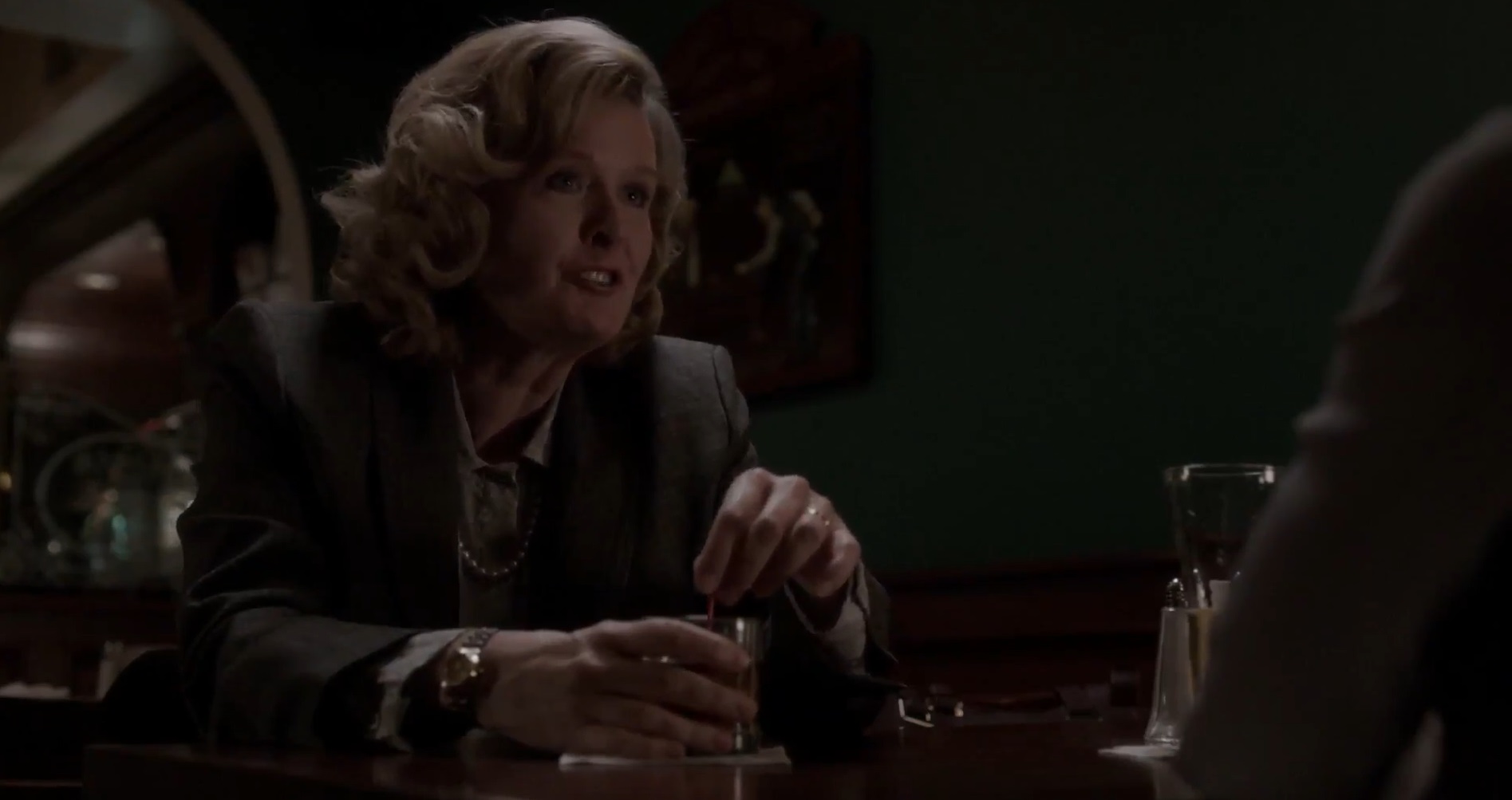 In the Season 3 premiere of the brilliant spy series, The Americans, Baker plays a CIA agent named Charlotte who has long had contact with one of Elizabeth (Keri Russell)'s many aliases. Elizabeth has obviously been slowly worn down Charlotte's loyalties to the CIA in unseen previous meetings, but now, with Charlotte's daughter being a political science major in college and telling her mother that she wants to follow in her footsteps, Charlotte recalls the one time she was allowed to do something in the field. She was excellent, but the inept other handler who stepped in for when he was unavailable got the credit for her work and a promotion. So she gives Elizabeth a list of CIA assets in Afghanistan. Baker's delivery of the speech of her demoralizing mission was excellent. Similarly great is when she goes to the bathroom and sees herself in the reflection of a payphone and truly realizes what she has done, leading to her to call the FBI, who almost capture Elizabeth (one of the closest calls either Elizabeth or Phillip will have throughout the series).
Blue Bloods (Julia Conners) 2022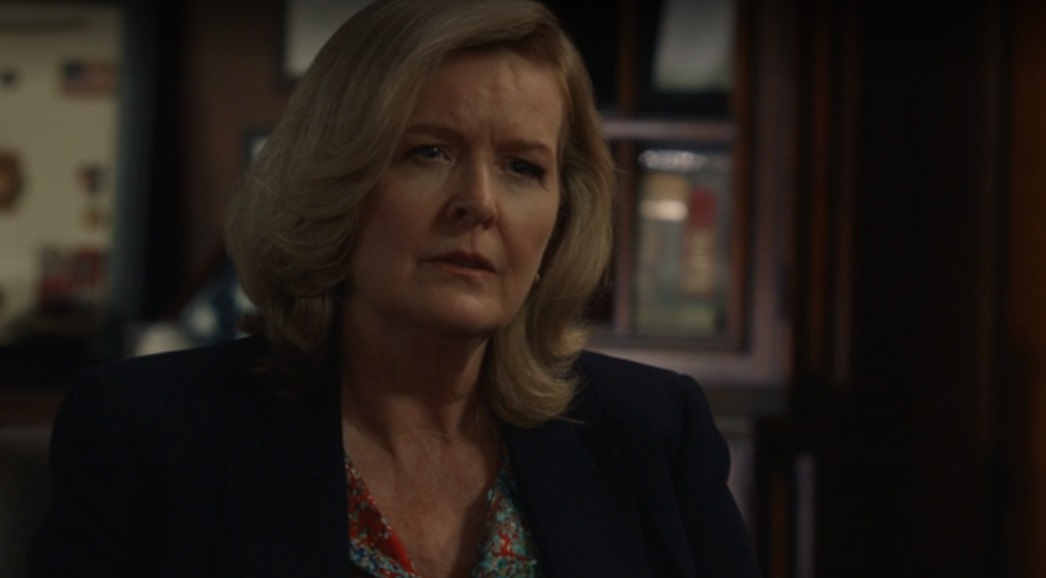 The third episode of Blue Bloods' 13th season just aired, "Ghosted," and it was what inspired me to write about Baker, as she's excellent in it (and I had just watched her in some Picket Fences when I did a recent rewatch of that show, so she instantly came to mind). She plays the former wife of the Police Commissioner who directly preceded Tom Selleck's Frank Reagan, and from the sounds of it, he might have been the ONLY commissioner between Frank and his father, Henry Reagan (Len Cariou), who was also Commissioner. Bill Conners was the Commissioner during 9/11, and he was beloved by the police force for always showing up at every going away party and basically always being very visibly supportive of the rank and file. However, he also had to resign in disgrace, with Frank having to take over for a department stuck in the mire of corruption caused by Conners.
Conners has now died, and his ex-wife visits Frank to plead with him to give Conners the same sort of sendoff any other police commissioner would have received, not for him, but for his family (one of his kids is a cop and the other is an EMT). Julia Conners no longer loved her husband, but she cares about her family. There's a great recurring bit where she keeps telling Frank that she knows something he doesn't. First, she was the one who tipped off the cops about her husband's corruption (this is to argue that she obviously isn't biased in his favor, as she was the one who turned him in). Second, that since he resigned, he had been working at a charity sixty hours a week for just a dollar a year, as a sort of penance. When Frank goes to the charity to check on her story, she is there waiting for him, knowing not only how a cop would think (since she was married to one for years) but because she also knows how a Police Commissioner thinks (since she was married to one). And that's where she reveals the third thing she knows that Frank doesn't – since she got there first, she discovered that her husband didn't REALLY volunteer. It was all for show. Everything about him was a lie. She still asks Frank not to leave her ex out to dry, and, of course, in the end, Frank shows up at his funeral and gives a nice eulogy and spends time with the family (although, of course, there was still complaints from the rank and file because Frank wouldn't order a flyover for Conners).
Frank also makes a donation to the charity Conners "worked for" in the name of the Conners family, not Bill himself, always threading the needle.
In any event, Baker was excellent across from Selleck. Selleck really seems to rise to the occasion on the show when he's paired with a guest star who can hang with him (he barely did that tic he does with the heavy sigh that way over-relies on nowadays), and Baker could definitely hang with him.
BONUS Quantum Leap (Evy Brownfield) 1993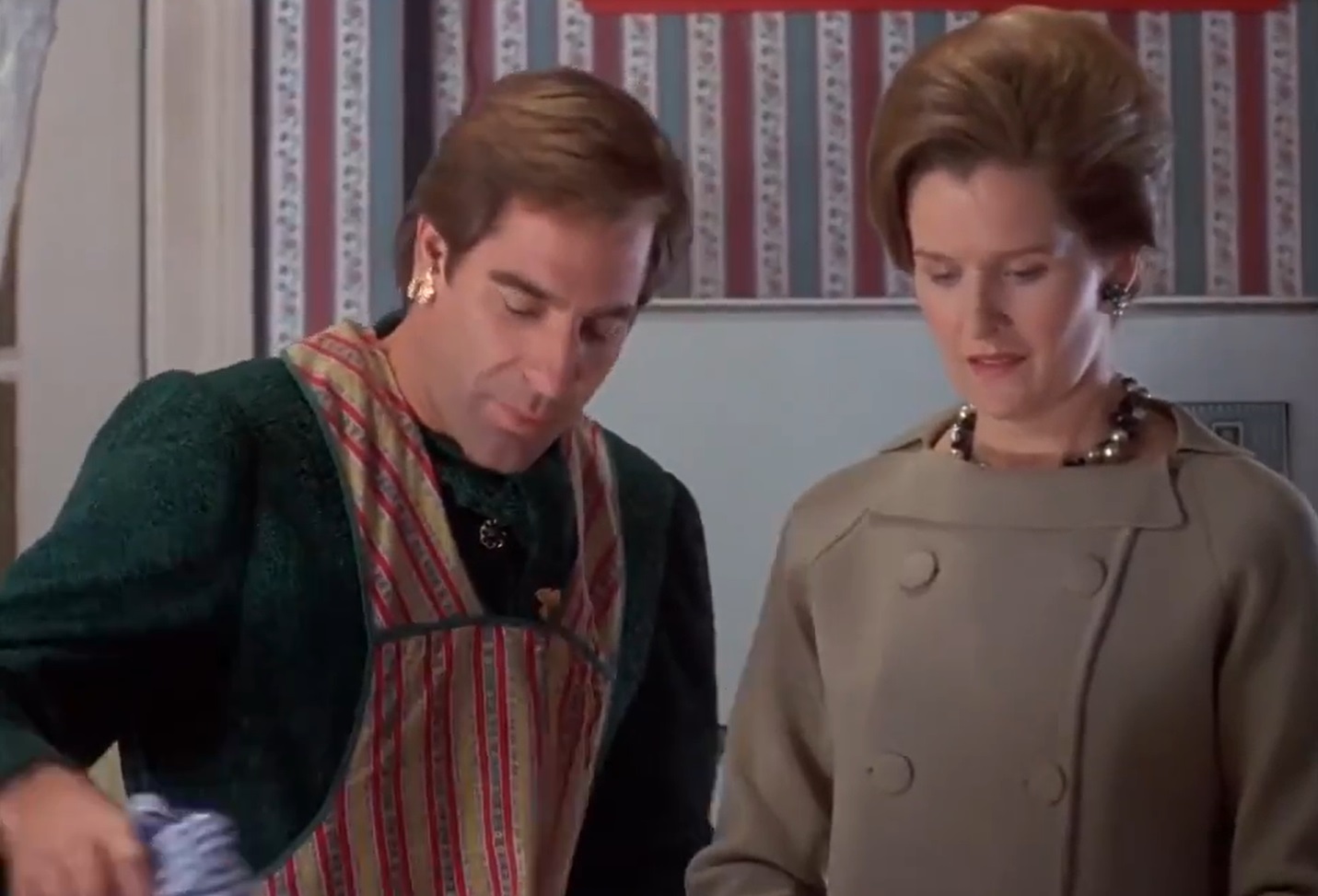 Quantum Leap's whole formula, of course, was to put Sam Beckett (Scott Bakula) into different situations in different time periods. So the family and friends of the people whose lives Sam leaps into are the main guest stars for the episodes. However, occasionally, there are secondary characters who ALSO get some nice bits. In Season 5's "Liberation," Sam leaps into a housewife who is becoming part of the women's liberation movement with her daughter (Megyn Price). Her husband (Max Gall) is a businessman who is about to hand out a big promotion at his company and Baker plays Evy, who is clearly the right candidate for the promotion but is running into problems with being, you know, a woman.
It's a small role, but it's done very well.
If you have any other actors you'd like to suggest for this feature, drop me a line at brian@popculturereferences.com!