Five Times Last Man Standing Referenced Home Improvement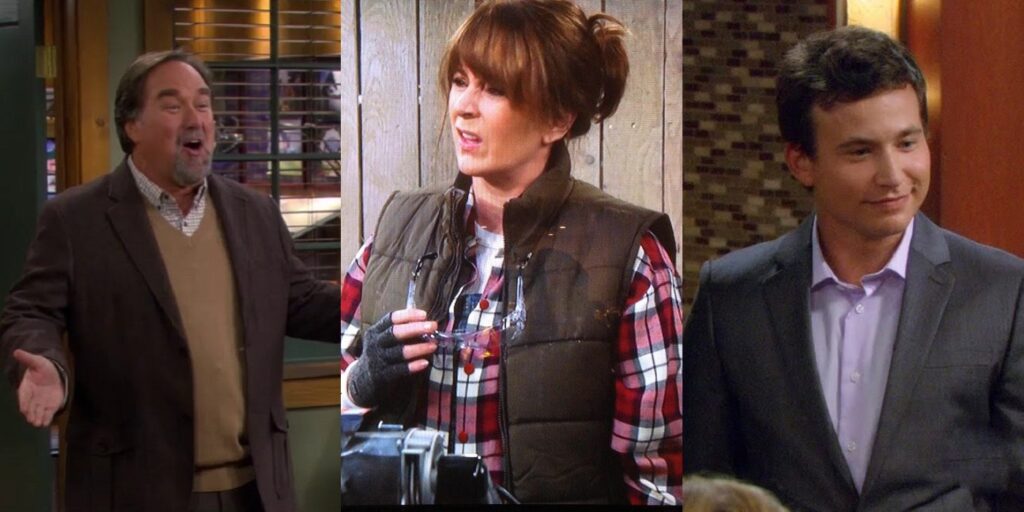 Today, we look at five times that Home Improvement was referenced on Tim Allen's later sitcom, Last Man Standing.
In Drawing Crazy Patterns, I spotlight at least five things from pop culture that fit under a specific theme (basically, stuff that happens frequently enough to be worth pointing it out). Note that these lists are inherently not exhaustive. They are a list of five examples (occasionally I'll be nice and toss in a sixth). So no instance is "missing" if it is not listed. It's just not one of the five examples that I chose. You can always feel free to suggest ANOTHER example that fits the theme, if you'd like, but nothing is "missing" from this list.
This is a special Meta-Message edition of Drawing Crazy Patterns! In Meta-Messages, I explore the context behind (using reader danjack's term) "meta-messages." A meta-message is where a creator comments on/references the work of another creator (or sometimes even themselves) in their work. Each time around, I'll give you the context behind one such "meta-message."
Occasionally this month, I'll do some Drawing Crazy Patterns that will consist of a few Meta-Messages. Today, we look at times that Tim Allen's long-running hit sitcom, Home Improvement, was referenced on Tim Allen's later long-running (not as much of a hit) sitcom, Last Man Standing.
Richard Karn returns to work on a new project with Tim Allen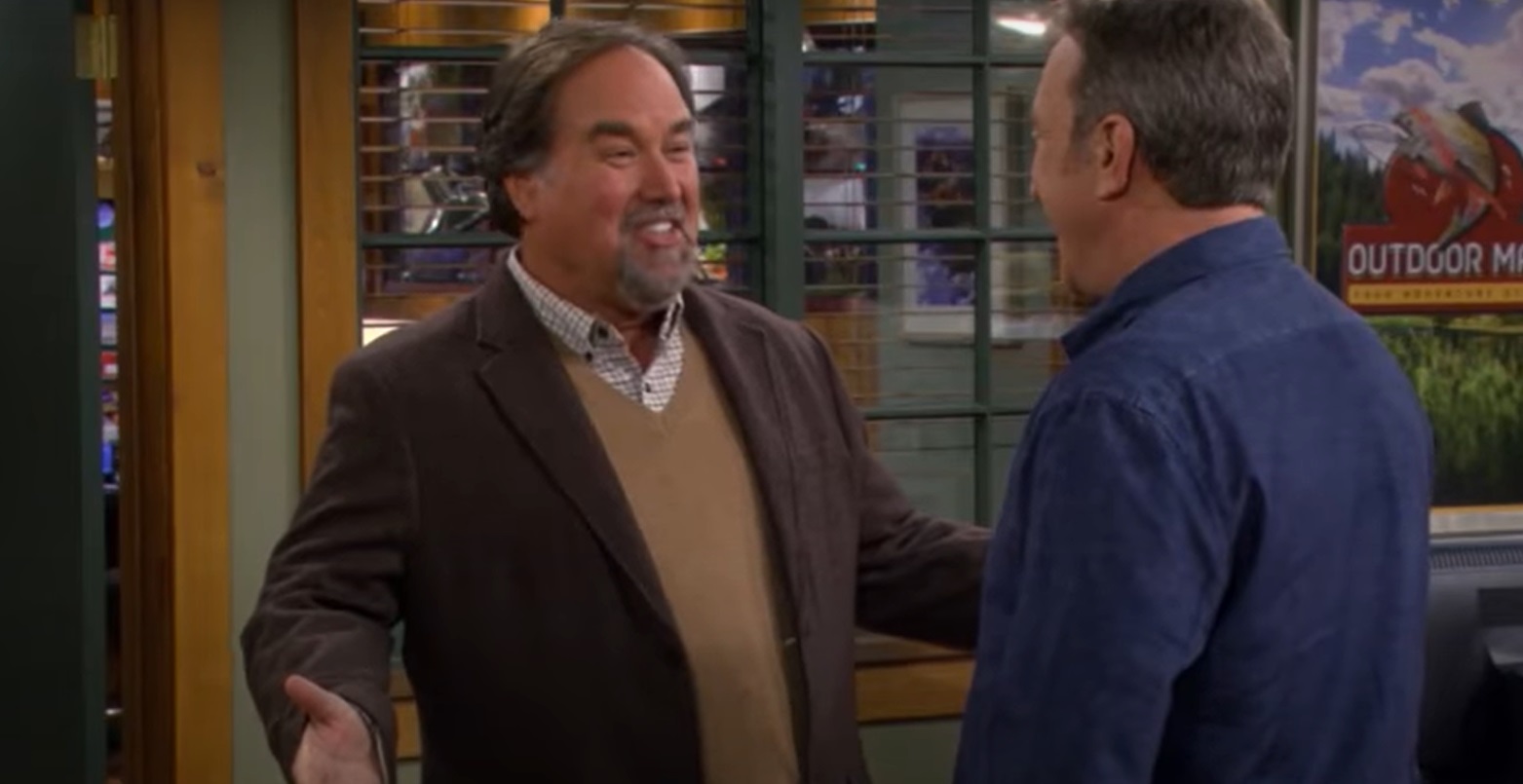 In Season 2's "Attractive Architect," Tim Allen's former co-star, Richard Karn, guest stars as an architect, Bill McKendree, who has worked with Allen's Mike Baxter on some other successful projects (wokka wokka). He also keeps remembering Mike as having three sons and not three daughters (wokka wokka). However, Mike's company goes with another architect on the new project and Bill blames Mike. Later in the season, a spiraling Bill taunts Mike at a baseball game (and gets punched by Ryan, the father of Mike's grandson, Boyd, after Bill steals a ball meant for Boyd).
Jonathan Taylor Thomas almost becomes part of Tim Allen's TV family again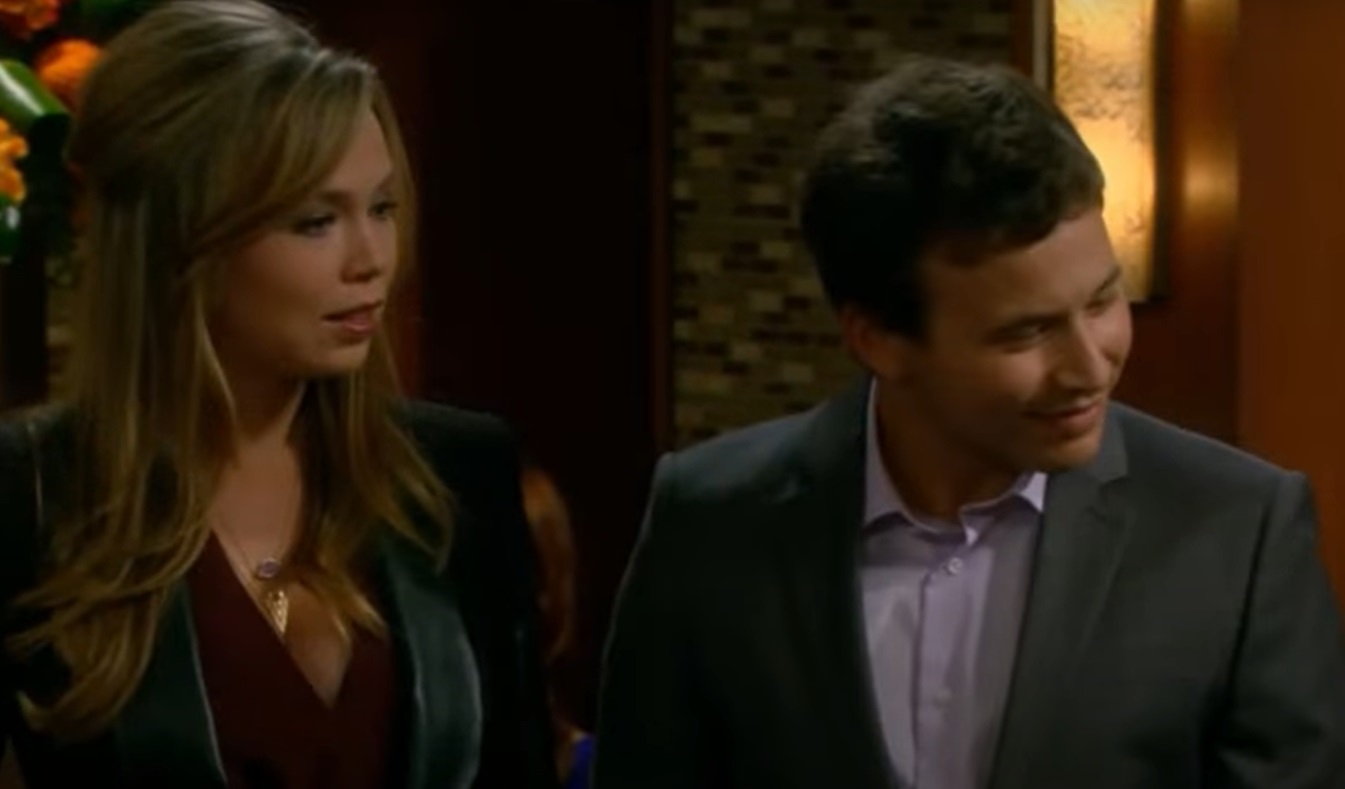 In Season 2, Allen's former TV son, Jonathan Taylor Thomas, guest-starred as John Baker, a former co-worker of Kristen, the oldest daughter of Mike Baxter, and becomes a recurring love interest for Kristen in Seasons 2 and 3, with Mike very much approving of him over Boyd, heading to some jokes about John being like a son to Mike.
Tim Allen and Patricia Richardson meet again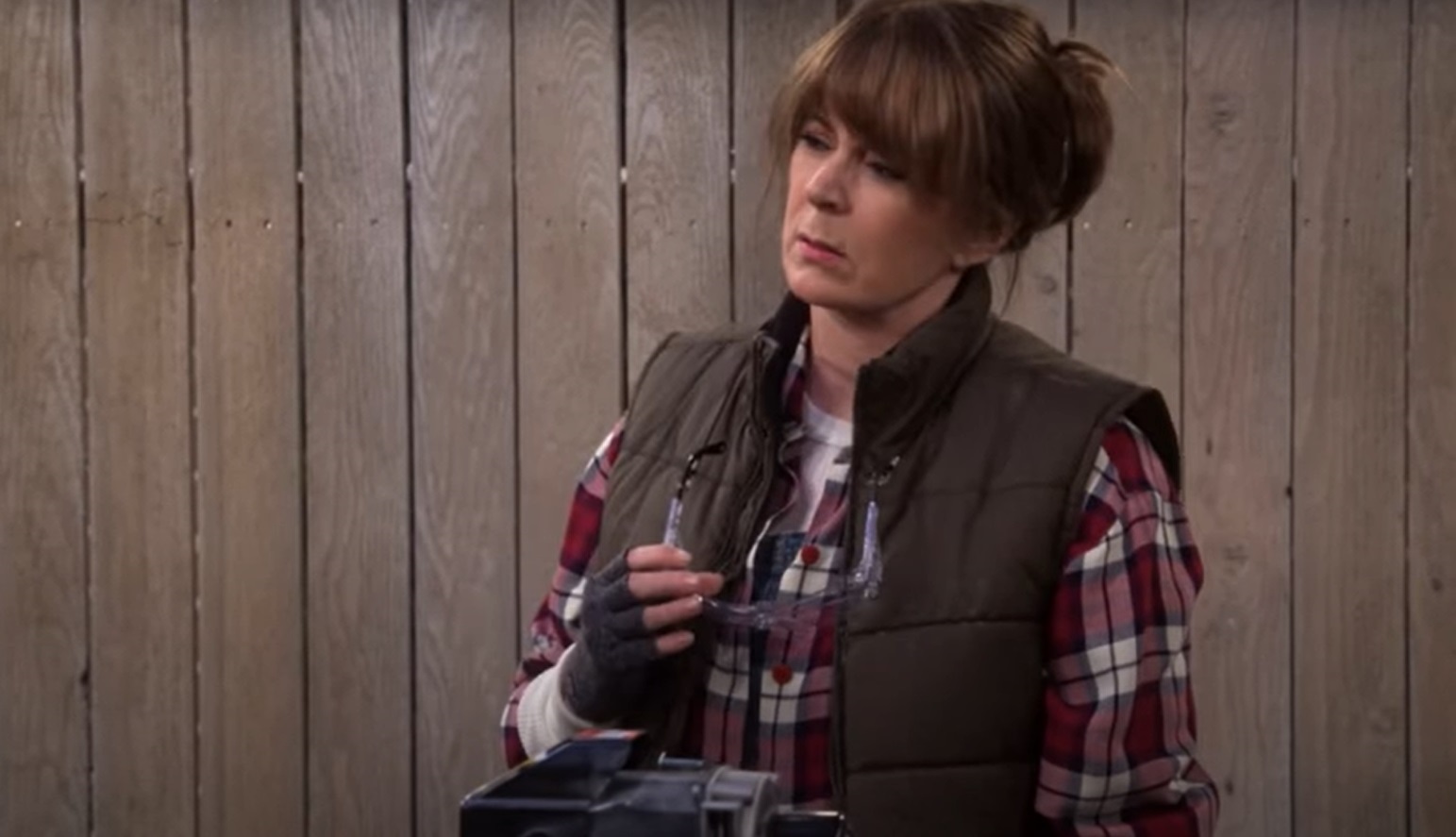 In Season 4's "Helen Potts," Patrica Richardson (Tim Allen's former TV wife) plays Potts, who moves into the Baxter's neighborhood and she angers Mike by using power tools early in the morning (essentially reversing their relationship from Home Improvement where Richardson was Jill Taylor and Allen was Tim Taylor). Potts befriends Mike's wife, Vanessa (Nancy Travis), and there's SO many jokes about their old TV marriage (including Potts having been married for 8 years, which is how many seasons Home Improvement ran). There's also jokes about how she got along with a neighboring family, the Nielsens, more so than the Baxters (wokka wokka). The episode also uses some animated interstitials like Home Improvement used to.
Mike Baxter's neighbor, Chuck, gets his Wilson on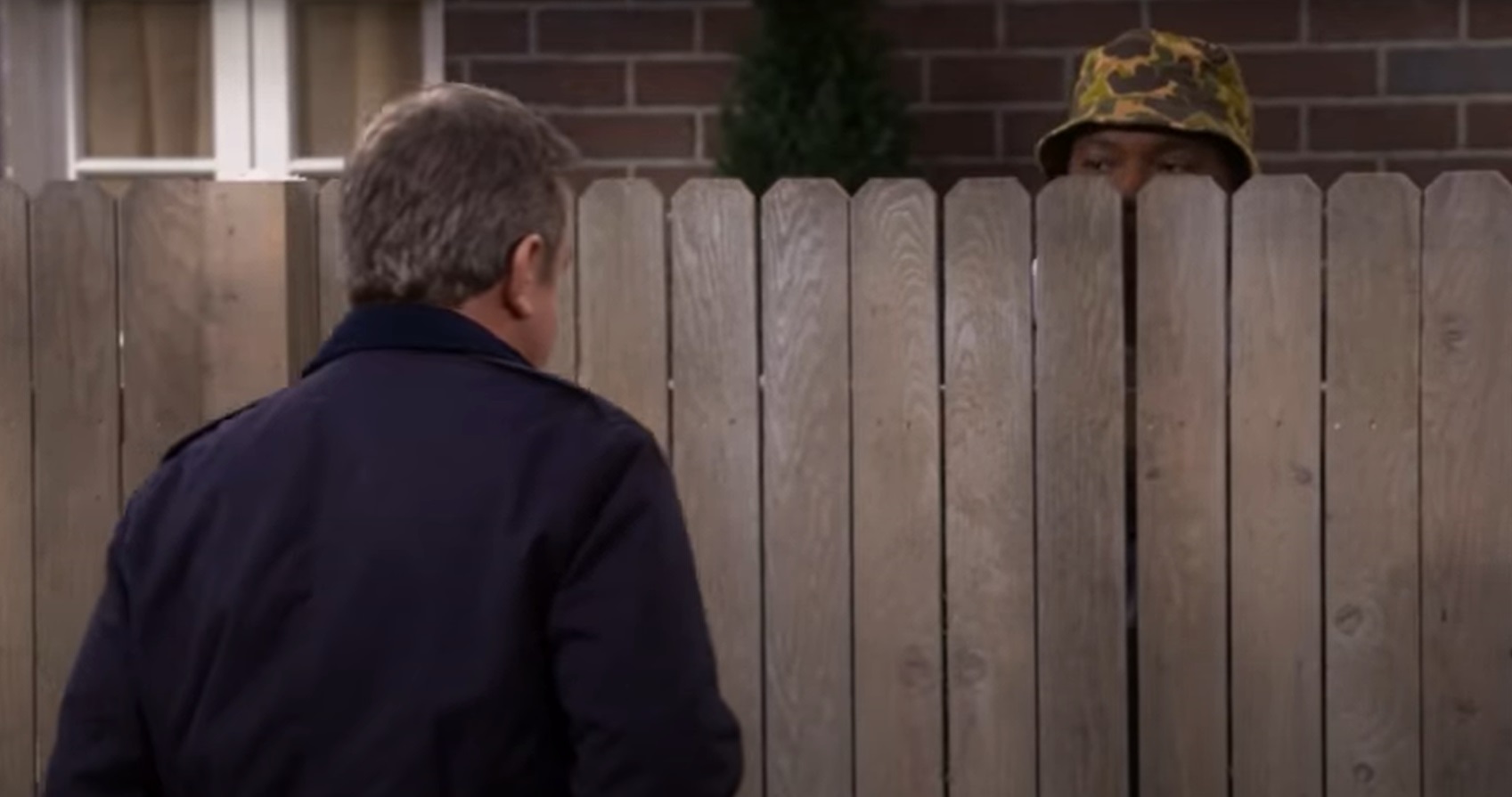 In "Helen Potts," there is another Home Improvement reference when Mike Baxter's neighbor, Chuck (Jonathan Adams) talks to him through a fence just like the late Earl Hindman's Wilson used to do on Home Improvement. Chuck even acts a bit like Wilson in the scene, including wearing a Wilson-esque hat.
Helen Potts' son is quite familiar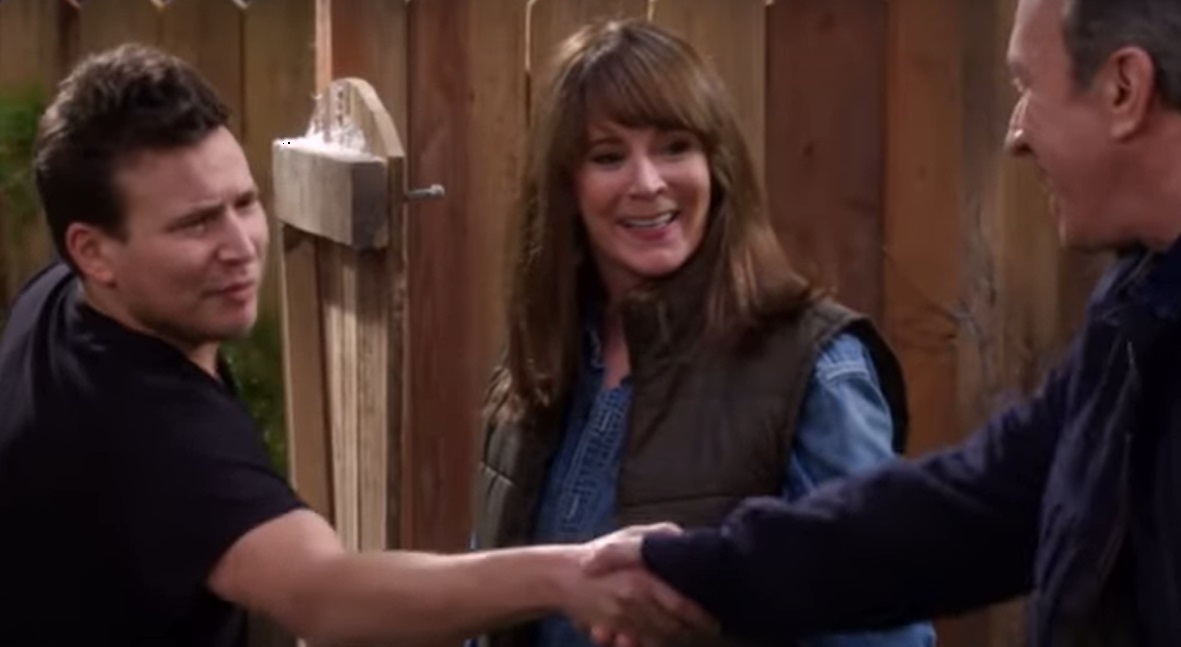 Jonathan Taylor Thomas also makes his last Last Man Standing appearance (and I believe his last TV or film appearance period) as Helen's son, Randy, which was the same name of Thomas' character on Home Improvement.
Note that Allen later plays Tim Taylor on Last Man Standing, but that's not a Meta-Message, that's an outright crossover. I'll spotlight that at some other point in the future.
Thanks to Home Improvement Reunion for a YouTube video with a number of these moments (basically everything but the initial Richard Karn stuff, which you can find here).
Okay, folks, if you have suggestions for a future Drawing Crazy Patterns, drop me a line at my all-new, all-shorter e-mail, brian@poprefs.com! Or future Meta-Messages, as well!