Five Times TV Characters Explained That No One Would Ever Watch a TV Show About Them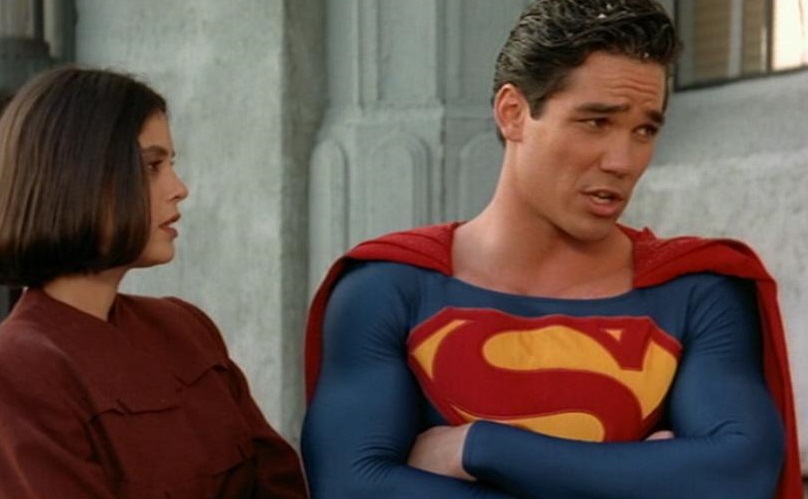 Today, we look at five times that TV characters explained that no one would ever actually watch a TV show about them.
In Drawing Crazy Patterns, I spotlight at least five things from pop culture that fit under a specific theme (basically, stuff that happens frequently enough to be worth pointing it out). Note that these lists are inherently not exhaustive. They are a list of five examples (occasionally I'll be nice and toss in a sixth). So no instance is "missing" if it is not listed. It's just not one of the five examples that I chose. You can always feel free to suggest ANOTHER example that fits the theme, if you'd like, but nothing is "missing" from this list.
JESSICA FLETCHER EXPLAINS WHY A SHOW ABOUT HER WOULD NEVER WORK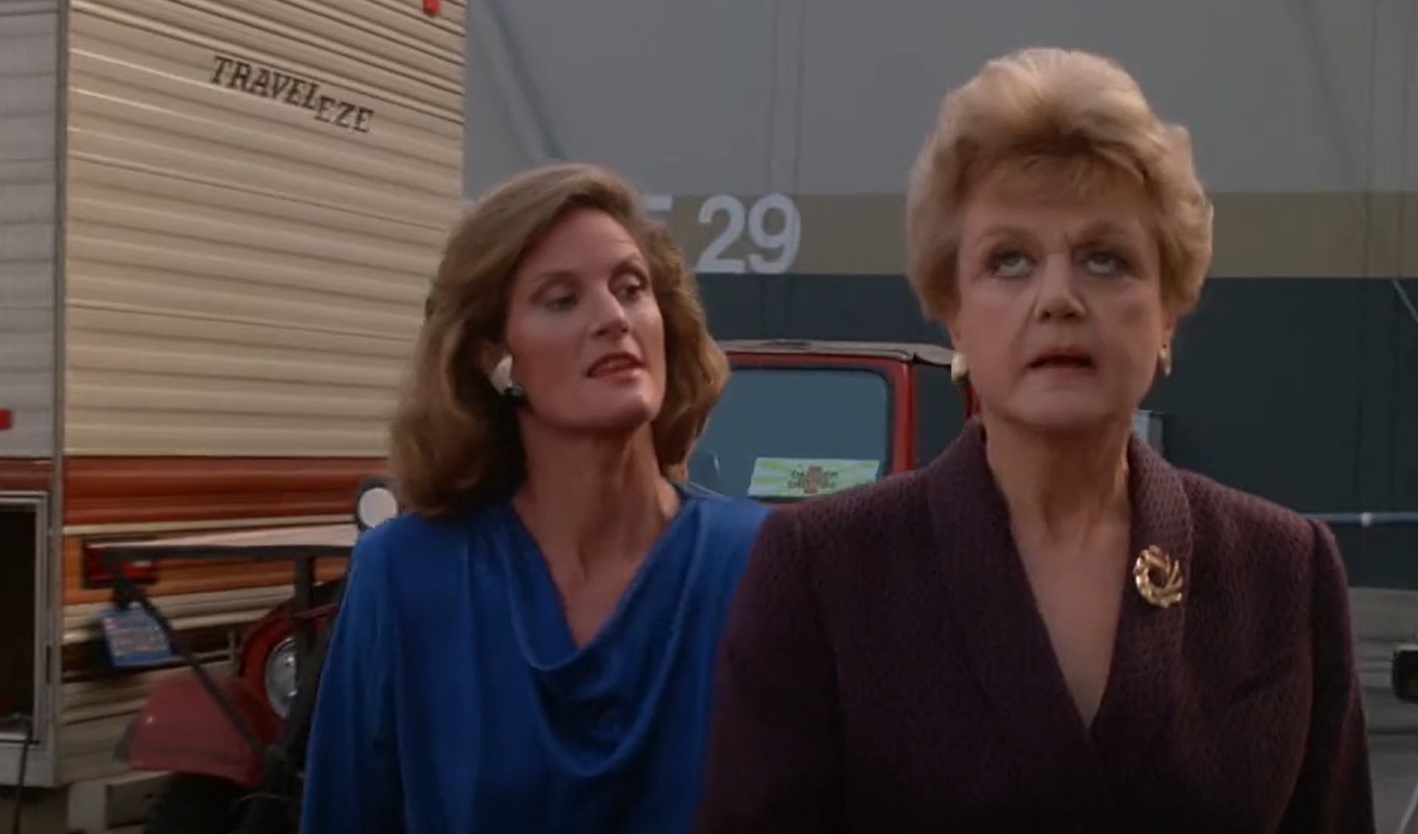 In the Season 4 episode of Murder…She Wrote, "Steal Me A Story," Jessica Fletcher gets caught up in the entertainment business when one of her stories was stolen by a TV show (Jessica is actually a suspect since the producer who stole the story is then killed). At the end, after she has cleared her name and found the real killer, a producer tries to pitch her on a TV show about her:
Kate Hollander: Forget the mini. I've a much better idea.

Jessica Fletcher: Oh?

Kate Hollander: A weekly series. The Jessica Fletcher Mystery Hour.

Jessica Fletcher: What?

Kate Hollander: The real-life adventures of a crime-busting mystery writer.

Jessica Fletcher: No, no, no, no.

Kate Hollander: Oh, yes, yes. It'll be sensational. New, different, original, but familiar.

Jessica Fletcher: [sighs] Miss Hollander, I don't write gunfights, car chases or bedroom scenes, so who would watch? I'm sorry, but that is absolutely the worst idea I have ever heard.
I love the shot of Jessica rolling her eyes at the idea.
HAYDEN FOX DISAGREES WITH LUTHER AND DAUBER ABOUT ANYONE WANTING TO WATCH A SHOW ABOUT COLLEGE FOOTBALL COACHES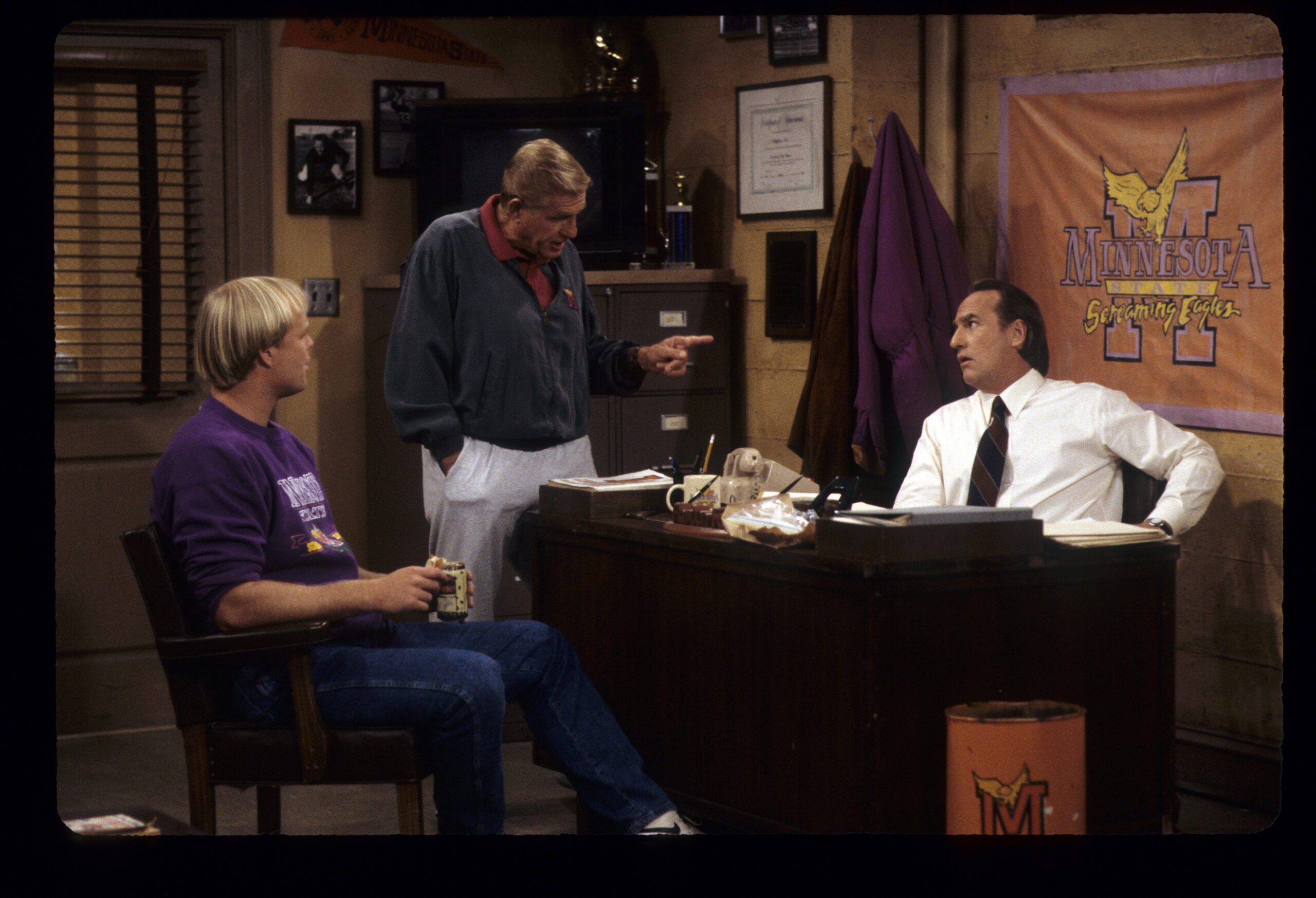 I don't actually know which episode this is from (I saw a bad quality clip of it on YouTube, but it didn't say the episode name. It was SUCH a bad quality clip that I'm not even going to bother sharing it), but in the opening of an episode of Coach (a series about a college football coach and his wacky assistant coaches), Luther visits Hayden's office while Dauber is already there. They asked what he did last night and he said he watched TV, even though there was nothing good on. He then says that they should make a show about football coaches, to which Hayden explains that no one would want to watch a show about Minnesota college football coaches. Luther and Dauber both disagree, as they would like such a show, but he explains that their viewpoints don't count, since they ARE two Minnesota college football coaches!
RAVEN THINKS THAT NO ONE WOULD EVER WATCH A SHOW ABOUT A TEENAGE PSYCHIC
In Season 2 of That's So Raven, "He's Got The Power" sees Raven's friend Eddie gain psychic powers like Raven, only he uses them very publicly and becomes quite popular, with people noting that he should have his own TV show, to which Raven dismisses as, really, who would want to watch a show about a teenager with psychic powers?
CLARK KENT DOESN'T THINK SUPERMAN WILL EVER BE ON TV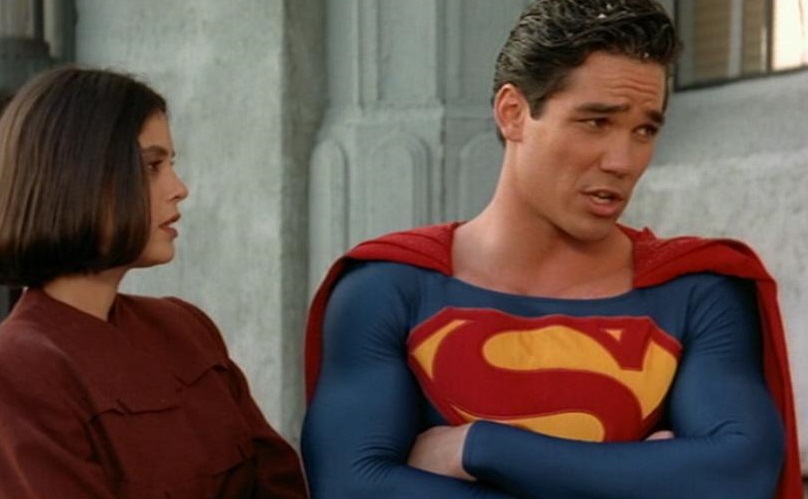 In the fourth episode of Lois and Clark: The New Adventures of Superman, "I'm Looking Through You," Lois is concerned that Superman has become too big of a celebrity to notice her anymore. There is a publicity manager who keeps trying to find Superman to monetize the Man of Steel. Clark tries to calm her down, and when she worries that he can't save her because he has his own TV show now, Clark retorts, "Superman on TV? I don't think so."
That one is a bit less direct, so I'll give you a bonus example so that there will still be five instances this time around!
GUMBALL DOESN'T THINK ANYONE WOULD CARE ABOUT THE AMAZING WORLD OF GUMBALL
The season two episode of The Amazing World of Gumball, "The Tape," has Gumball and his adoptive brother, Darwin, doing some home movies and as the episode opens, Darwin is having a hard time recording an introduction to the videos. Gumball steps in at one point and says, "Welcome to The Amazing World of—" and then cuts himself off, saying, "Forget it. Who's going to watch that?"
SCOOBY DOO AND THE GANG THINK THAT A SHOW ABOUT THEM WOULD BE A BAD IDEA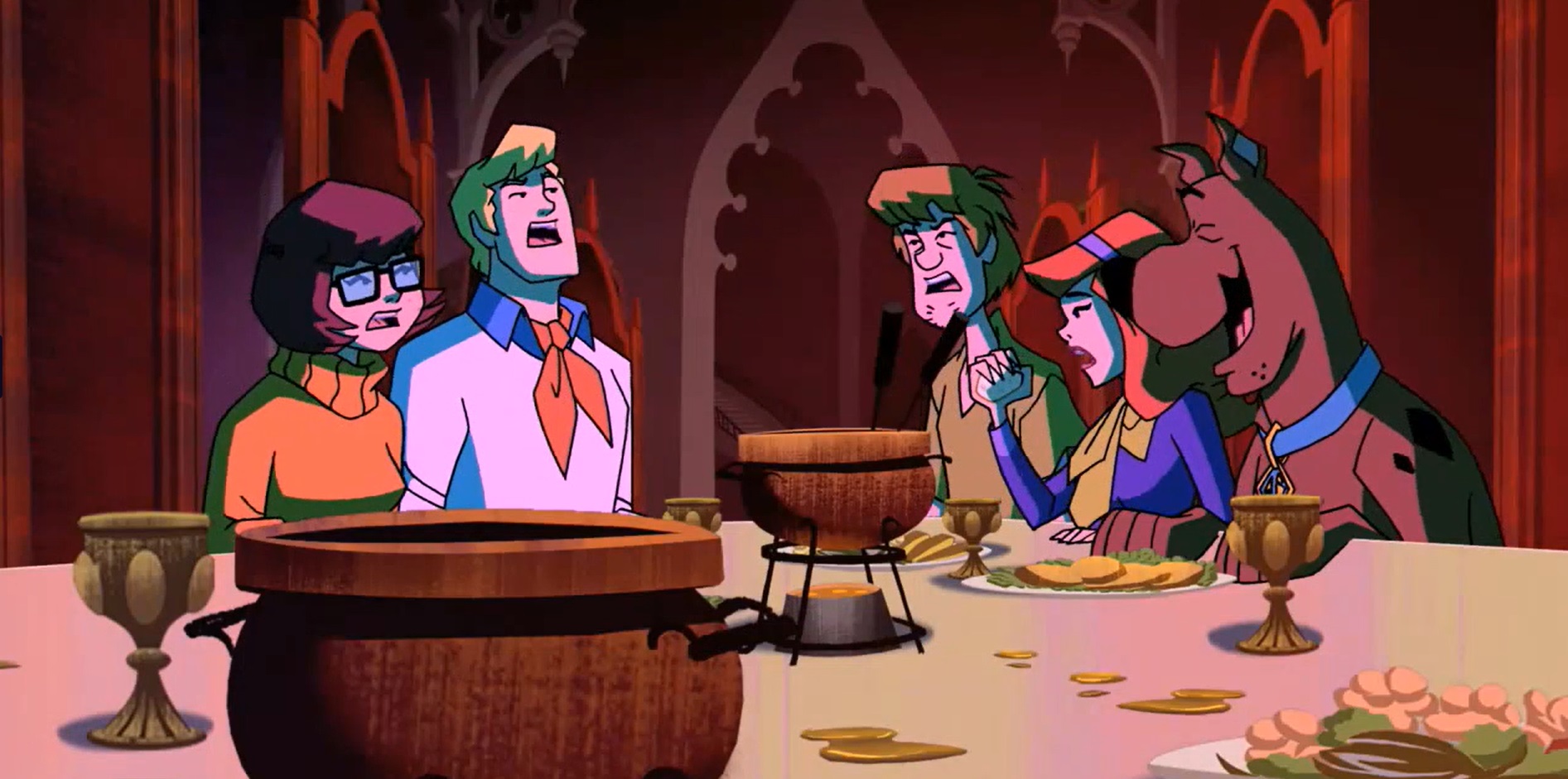 In the Season 1 episode of Scooby Doo!: Mystery Incorporated, "Nightfright," the gang win a contest to spend a night with their favorite B-movie horror actor and TV host, Vincent Van Ghoul, who has a new reality series out, Ghoulish Dinners with Vincent Van Ghoul. After they solve the mystery of the fake monster haunting Van Ghoul, the producer of the reality series suggests that the teens could inspire a show. They all think the idea is awful and he ultimately agrees.
I think I'll do another one of these based on TV executives turning DOWN TV characters who THINK that their lives would make for good TV shows, I think that's happened a bunch of times, as well.
Okay, folks, if you have suggestions for a future Drawing Crazy Patterns, drop me a line at brian@popculturereferences.com!