Five Times Notable Love Interests Returned on TV Sitcoms for Some Closure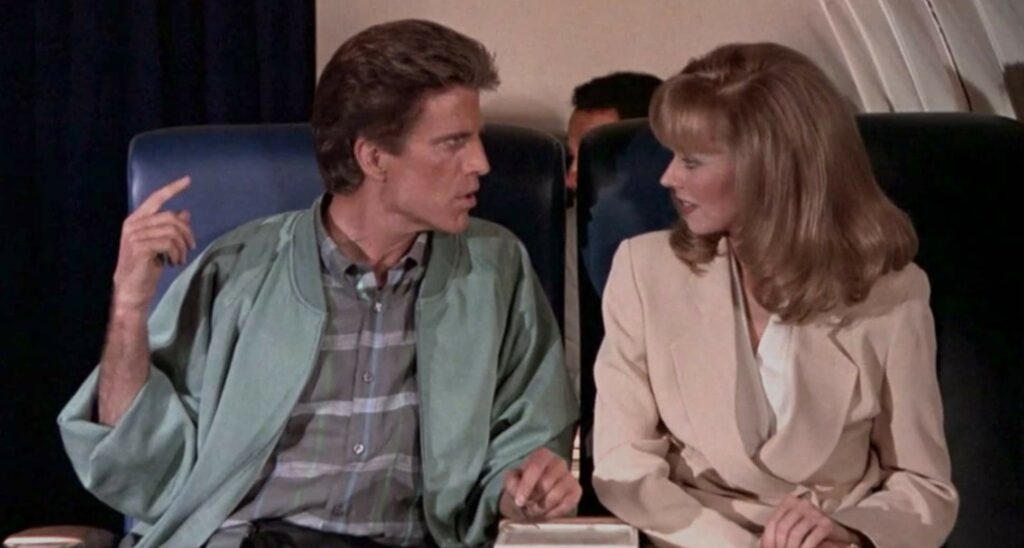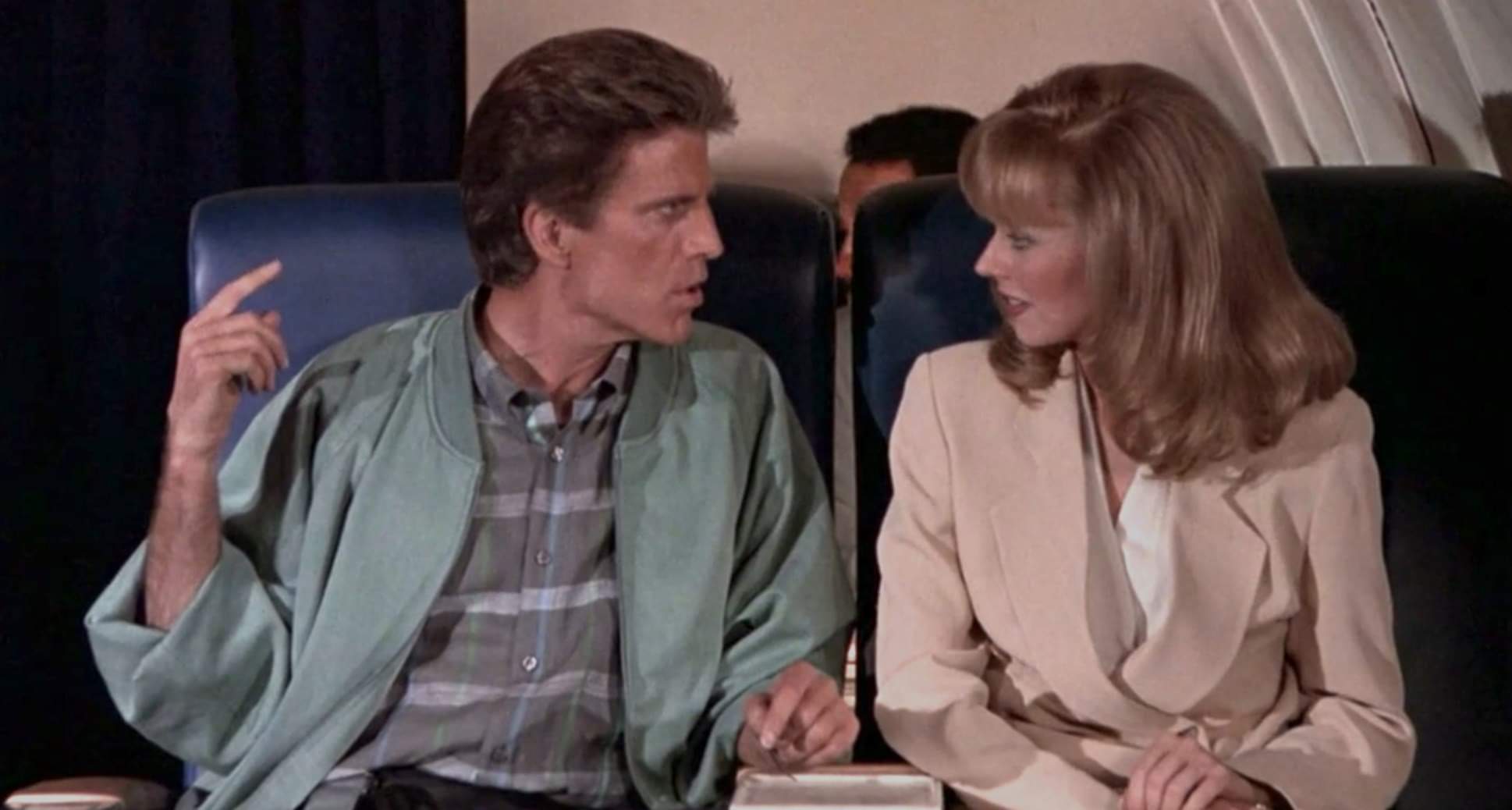 Today, we look at five times that notable TV love sitcom interests returned to give their relationship with a cast member some closure.
In Drawing Crazy Patterns, I spotlight at least five things from pop culture that fit under a specific theme (basically, stuff that happens frequently enough to be worth pointing it out). Note that these lists are inherently not exhaustive. They are a list of five examples (occasionally I'll be nice and toss in a sixth). So no instance is "missing" if it is not listed. It's just not one of the five examples that I chose. You can always feel free to suggest ANOTHER example that fits the theme, if you'd like, but nothing is "missing" from this list.
Most of the time, love interests come and go on TV shows, and when they become a big deal, they often are cast members on the series. However, sometimes, they are big parts of the show and still move on. When that happens, often they get a chance to return for some closure. Here are five examples of that (all from sitcoms, which was not initially purposely, but maybe I can do a drama version of this in the future).
JEAN REGRETS MISSING OUT ON MIKE ON MY THREE SONS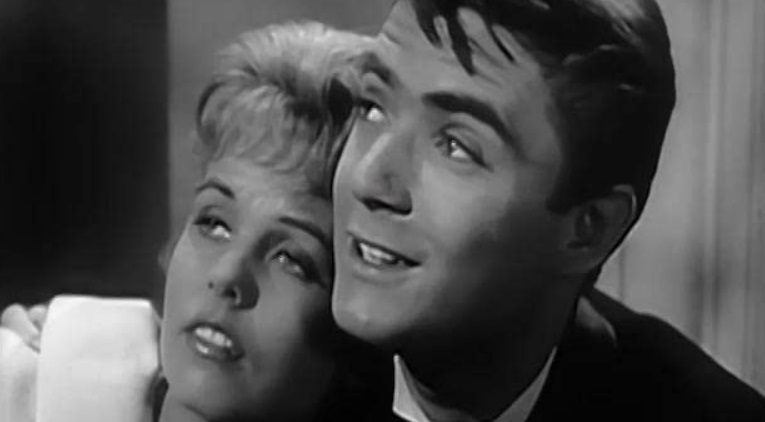 In an earlier Drawing Crazy Patterns, I talked about how Cynthia Pepper did SUCH a good job as Jean, the girl next door girlfriend of eldest son, Mike, on My Three Sons, that she received her own sitcom that lasted only a season.
Jean and Mike considered getting engaged at the end of Season 1, but instead, Jean wanted to do some traveling in Europe after graduating high school. Well, she then wasn't seen in Seasons 2-4 (well, technically, she made an appearance in Season 2 with an episode held over from Season 1) and just when you thought she was like every other character of the era who leaves never to return, Jean actually came BACK in Season 5! Of course, sadly for her, this was AFTER Mike had gotten engaged to another woman, Sally.
Mike didn't have the heart to tell Jean and the two reconnected, but Jean learned the truth and just noped the heck out of the situation for fear of what might happen between the two. Solid stuff. My Three Sons was so oddly good for its era and type of show.
GWENDOLYN PIERCE AND CHARLES ALMOST GET MARRIED ON CHARLES IN CHARGE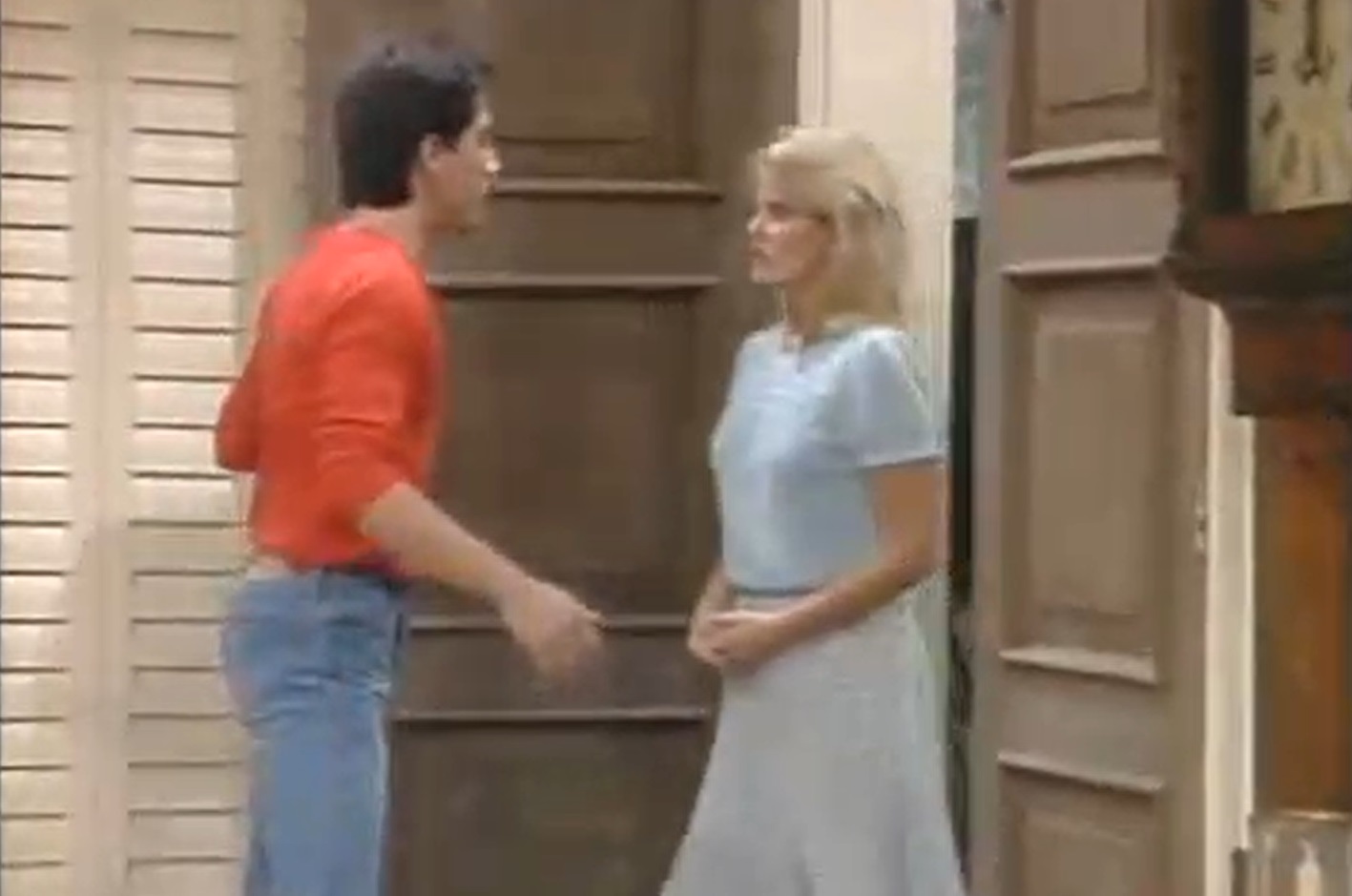 In the first season of Charles in Charge, Jennifer Runyon played Charles' girlfriend, Gwendolyn Pierce. The show was then canceled after that first season, but picked up for a second season in syndication a couple of years later, with a brand-new family of kids for Charles to be "in charge" of, but Gwendolyn was gone (later explained that she moved to California).
She then returned in a two-parter in Season 3 where she is engaged and is having doubts, so she runs back to Charles and he proposes to her and they're ostensibly engaged, but everyone knows it is a bad idea and Gwendolyn is just running from her problems. Even Gwendolyn and Charles figure it out, as well, and she parts to head back to California, giving their relationship some closure.
MIKE GETS CLOSURE WITH JULIE ON GROWING PAINS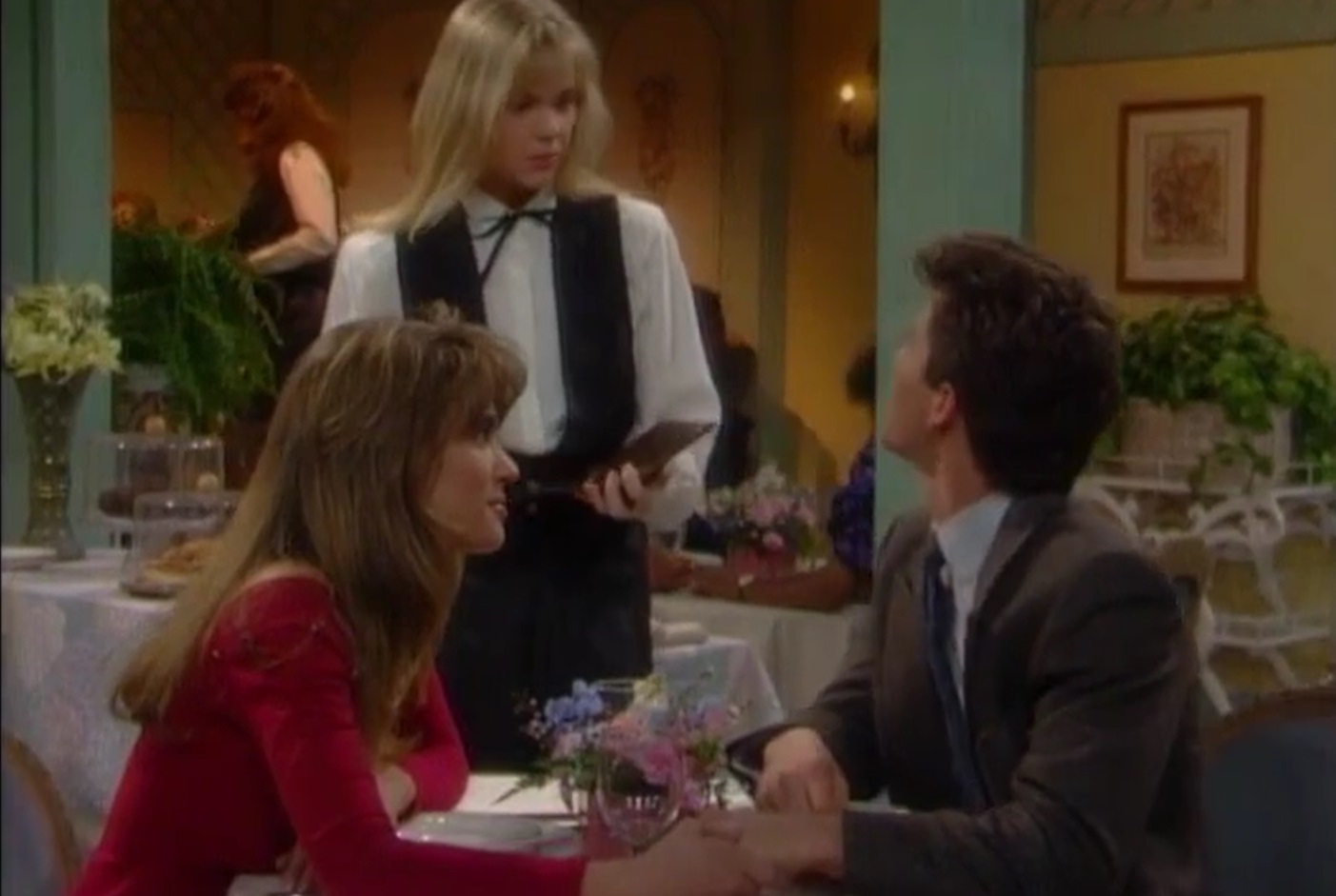 In the Growing Pains Season 4 finale, Mike Seaver announces that he is engaged to his sister's nanny, Julie Costello. However, she jilts him at the altar in the Season 5 premiere. Mike begins to date his fellow acting student, Kate, in Season 5 and in a Valentine's Day episode at the end of the season (conveniently located in the middle of February Sweeps), Mike takes Kate out to a Valentine's Day dinner while seeing if she'll be his official girlfriend and their waitress is…Julie!!!
Mike and Julie then get some closure on their failed relationship before Mike gets to move forward with Kate.
SAM AND DIANE ALMOST RUN AWAY TOGETHER ON CHEERS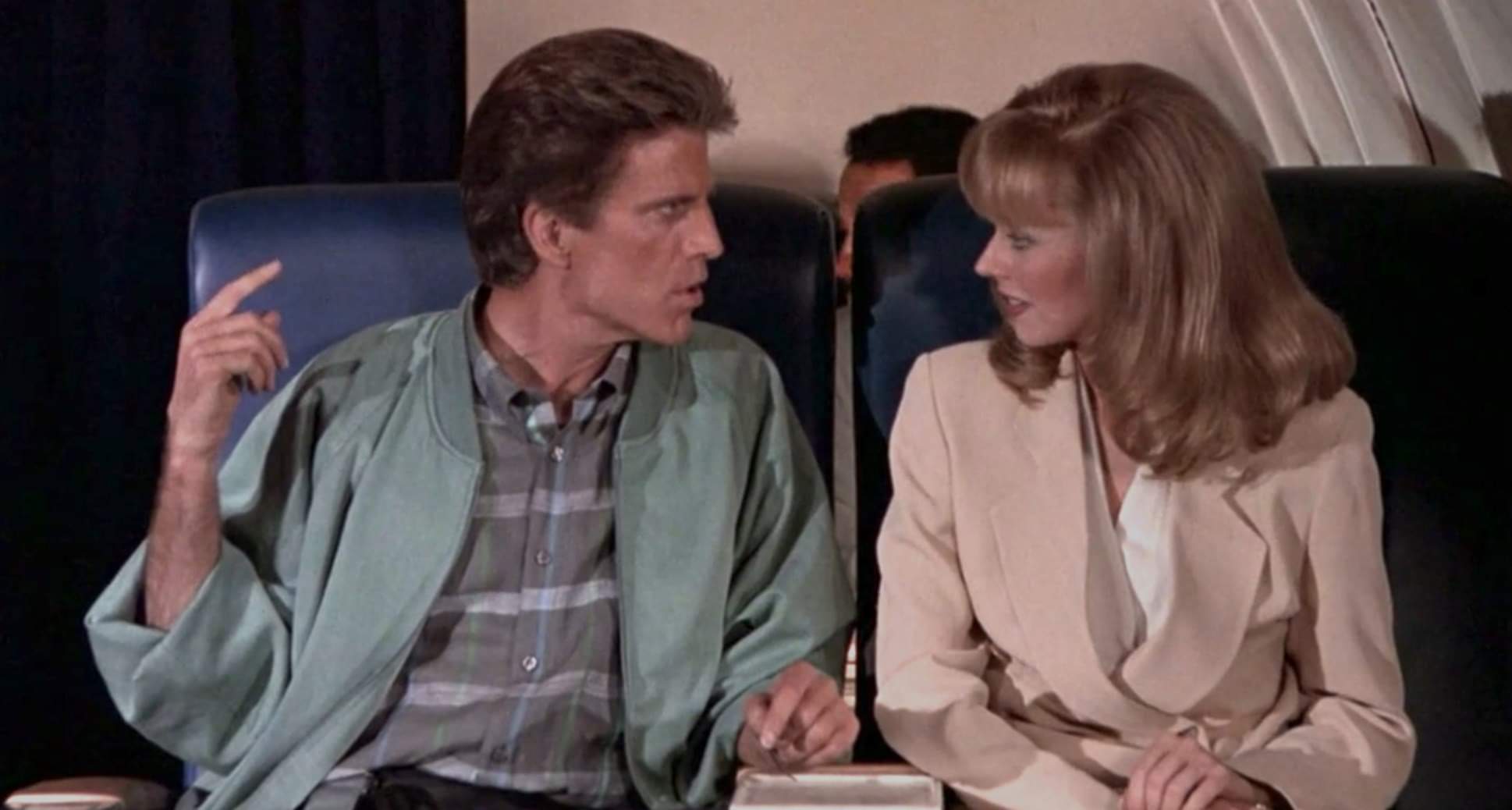 One of the most famous TV sitcom romances of the 1980s was Sam Malone and Diane Chambers on Cheers. Shelley Long left the series after the fifth season to concentrate on a film career and Sam and Diane's planned wedding was then called off. Six seasons later, as the show was ending, Sam and Diane reunite and plan to run away together.
Their plane is delayed on the tarmac, though, and Sam and Diane both realize that this is a rash and unreasonable decision and they part, having at least had some closure in their relationship (as their original parting was her saying she was only temporarily leaving).
RICHARD ALMOST FOULS UP CHANDLER AND MONICA'S ENGAGEMENT ON FRIENDS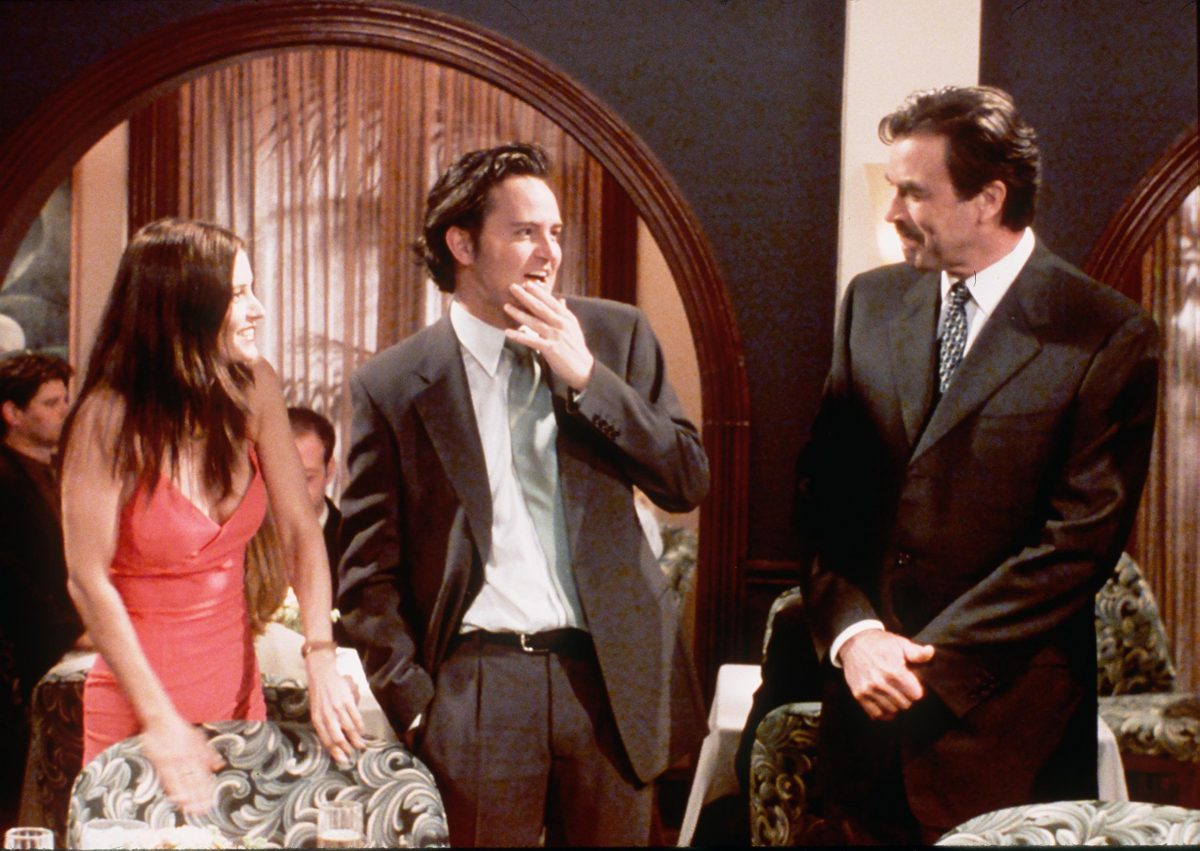 One of the surprisingly best love interest castings on Friends was when former Magnum p.i. star Tom Selleck was cast as Monica's much-older boyfriend, Richard (he was a friend of her parents and she knew him ever since she was a little girl, which is super messed up, right?). Anyways, they broke up because Richard didn't want to have kids again at his age and eventually, Monica got together with her close friend, Chandler.
In the Season 6 season finale of Friends, Chandler and Monica run into Richard, who now wants Monica back. Chandler freaks out, but in the end, he and Monica get engaged and Monica actually gets to actively CHOOSE Chandler OVER Richard, which was important for the Chandler/Monica relationship.
Okay, folks, if you have suggestions for a future Drawing Crazy Patterns, drop me a line at brian@popculturereferences.com!