Funny Contrarian Positions on Movies Are Fine, But Don't Take Them Seriously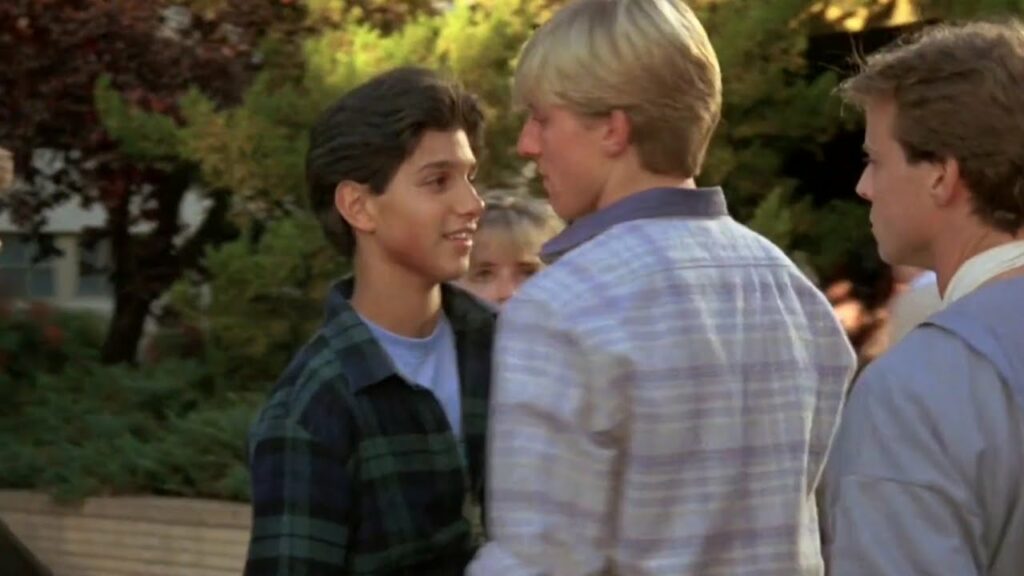 Today, we look at why you shouldn't take funny contrarian movie takes so seriously.
This is the Cronin Theory of Pop Culture, a collection of stuff I've noticed over the years that I think hold pretty true.
In 2015, J. Matthew Turner released the extremely popular YouTube video, "The Karate Kid: Daniel is the REAL Bully"…
It's a very funny video, and Turner does an excellent job doing the contrarian argument for Daniel being the villain of The Karate Kid. He wasn't the first person to do this, of course (How I Met Your Mother had a whole recurring bit where Barney Stinson insists on the series that Johnny Lawrence is the hero of the film. He even invites Johnny actor William Zabka to his wedding), but he still did it very well.
It's a funny video, and a fine commentary on the idea that everyone is the hero in their own eye (Cobra Kai co-creator Jon Hurwitz even talked about this in Season 3, when parents turned on LaRusso because of the big karate fight at the school at the end of Season 2. He noted, "It's partly showing some of the premise of our show that heroes and villains are in the eye of the audience member. Anyone's the hero of their own story but the villain of someone else's. It's also a little bit of a nod to the fan theories that go on with the Karate Kid universe. "Daniel Was the Real Bully" was a popular YouTube video. It's one of the debated things in pop culture, so we thought it was sort of fun to acknowledge there in there."), but at the same time, it's also clearly just meant to be a funny contrarian video.
Don't take funny contrarian videos seriously. Their whole HOOK is that they take amusing contrarian takes on obvious positions. And here, Johnny Lawrence is clearly the bad guy in Karate Kid and Daniel is not "the real bully." It's kind of embarrassing to take joke arguments and try to treat them as real arguments.