Hannah in Arcadia Explains Why the Quest for Knowledge is What Matters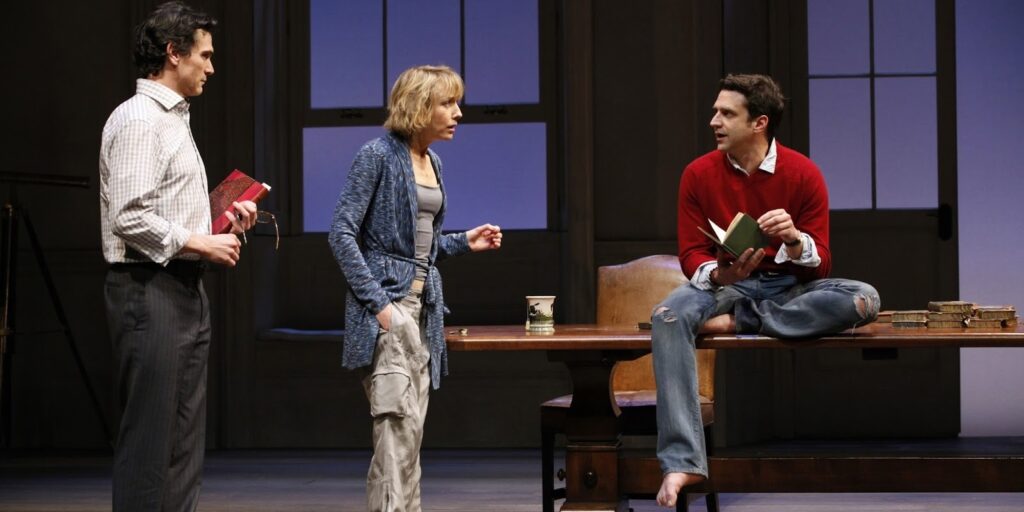 Today, we look at a profound thought by a character in Tom Stoppard's iconic play, Arcadia.
This is To Quote a Phrase, a spotlight on notable pop culture quotes.
October is a Month of To Quote a Phrase, both here and at Comics Should Be Good!
Tom Stoppard is almost certainly our greatest living playwright, and Arcadia is probably his most acclaimed work (oddly enough, despite winning the Tony Award for Best Play five times, more than twice as many as any other playwright, spread out over a stunning span of 55 years, with his first in 1968 for Rosencrantz and Guildenstern Are Dead – his most famous play- and his most recent one just this very year, with Leopoldstadt, Arcadia did not win the Tony Award for Best Play, losing to Terrence McNally's Love! Valour! Compassion!). It is a complicated work taking place over multiple timelines (timelines which, at times, interact with each other), but for the sake of this quote, let's just note that two rival academics, Hannah Jarvis and Barnard Nightingale, are allowed by the Coverly family to do research at at their family home that Byron once visited. Jarvis is there researching a hermit that apparently lived on the grounds, and Nightingale is doing some studies on Byron. One of the Coverlys, Valentine Coverly, is also there gathering data on the population biology of the grouse in the surrounding grounds.
The parallel storyline is the tale in 1809 of Septimus Hodge and his pupil, 13-year-old Thomasina Coverly. Thomasina is a young genius, who is so far ahead of the game that her computations wouldn't be able to be proven until computers are invented (think Ada Lovelace). There is also some tragic romance involved in that plot, but the main thing to be understood is that she's a genius, and Valentine is discovering that Thomasina's theories are right along the lines of his studies, and she likely had solved the very things that he CAN'T solve in the present. He is distraught over the fact that, try as he might, he's never going to have enough knowledge on the topic.
Hannah (my wife loves this play so much that our first cat together was named Hannah) then explains to him, "It's all trivial-your grouse, my hermit, Bernard's Byron. Comparing what we're looking for misses the point. It's wanting to know that makes us matter. Otherwise we're going out the way we came in. That's why you can't believe in the afterlife, Valentine. Believe in the after but not the life. Believe in god, the solid, the spirit, the infinite, believe in angels if you like, but not in the great celestial get-together for an exchange of view. If the answers are in the back of the book I can wait, but what a drag. Better to struggle on knowing that failure is final."
In other words, it is the quest for knowledge that drives our lives, not whether we ever actually gain all the knowledge we want, as we're never GOING to gain all of the knowledge we want. We can't let that dissuade us from still trying to learn more every day.
Profound stuff. I might go back to the Arcadia well once more this month (I've been alternating movie, TV and music – but these Stoppard one-offs will take the place of the music ones this month).
Okay, folks, if you have notable quotes from TV, movie or music that you'd like to see me spotlight this month, drop me a line at brian@poprefs.com!