How Stalag 17 Cleverly Blunted the Sentiment of Its Sentimental Ending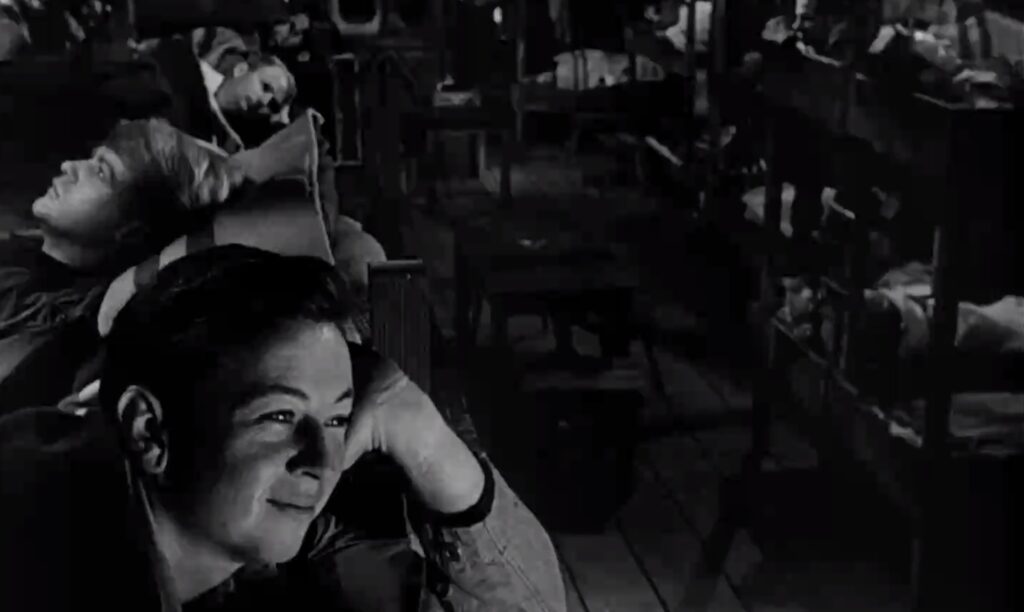 Today, we look at the great closing lines of Stalag 17, which cleverly blunts the sentiments of the film's sentimental ending.
This is To Quote a Phrase, a spotlight on notable pop culture quotes.
October is a Month of To Quote a Phrase, both here and at Comics Should Be Good!
Probably the greatest prisoner of war movie ever made, 1953's Stalag 17, written by Billy Wilder and Edwin Blum and directed by Wilder, tells the story of prison camp, Stalag 17, and a group of American airmen sergeants who are all bunking together in the prison. Naturally, the men try to plot against the Germans as best as they can, but throughout it all, there's suspicion cast on Sgt. J.J. Sefton (William Holden), who is extremely cynical. When two of their men try to escape, Sefton callously bets against their escape being a success and wins a great deal of cigarettes in the process. Sefton runs the best "store" in the camp, as he bribes the guards to allow him to get the best items to trade with his fellow prisoners.
When the other men decide that there is an informer in their midst, they naturally think Sefton is the mole. They severely beat him, and rob him of much of his "store." Now motivated to find the ACTUAL mole, Sefton discovers that Sgt. Price, the barracks' head of "security" is actually a German soldier. A Lieutenant Dunbar that Sefton remembers from training school (Sefton believes that Dunbar's family wealth got him through school) arrives in the camp, temporarily lodging with the Sergeants until he can be transferred to an officers prisoner's camp. Dunbar is wanted for blowing up a Nazi train, but the Germans have no proof against him. Price finds the proof, and Dunbar is to be arrested. However, luckily for Dunbar, the other prisoners all distrust Sefton so much that they make Price guard him while the other try to get Dunbar out. They can't get him out of the camp entirely, but are able to hide him temporarily in a water tower. Since Price was with Sefton, he couldn't tell the guards.
Price then volunteers to escape with Dunbar, but then Sefton reveals the truth. The others doubt him until he proves how Price has been doing it. Sefton then volunteers to take Dunbar himself, arguing that Dunbar's parents will probably reward him when they return home. Also, without Price blowing the deal, Sefton likes the odds better. He likes them even more when he tells the others to let Price go, with cans tied to him, at the time of the escape, so Price is gunned down by his own comrades in arms while Sefton escapes with Dunbar, using the barracks' wire cutters to cut through the barbed wire fence.
It's obviously a very heroic thing to do, but throughout it all, Sefton insists it is just him playing the odds. He also tells the others that if they ever see him again, don't act like they remember him, because he still bears a grudge.
Sefton and Dunbar escape, and the other men are in the beds, talking about the night, and they marvel over Sefton's heroism:
Duke: Whadda ya know? The crud did it.
Shapiro: I'd like to know what made him do it.
Animal: Maybe he just wanted to steal our wire cutters. You ever think of that?
What a clever way to undercut the sentiment of the very sentimental ending. Wilder was a true master.
Okay, folks, if you have notable quotes from TV, movie or music that you'd like to see me spotlight this month, drop me a line at brian@poprefs.com!