Kid Cudi Does His Best to Explain Depression to People, Even Thought He Knows He Can't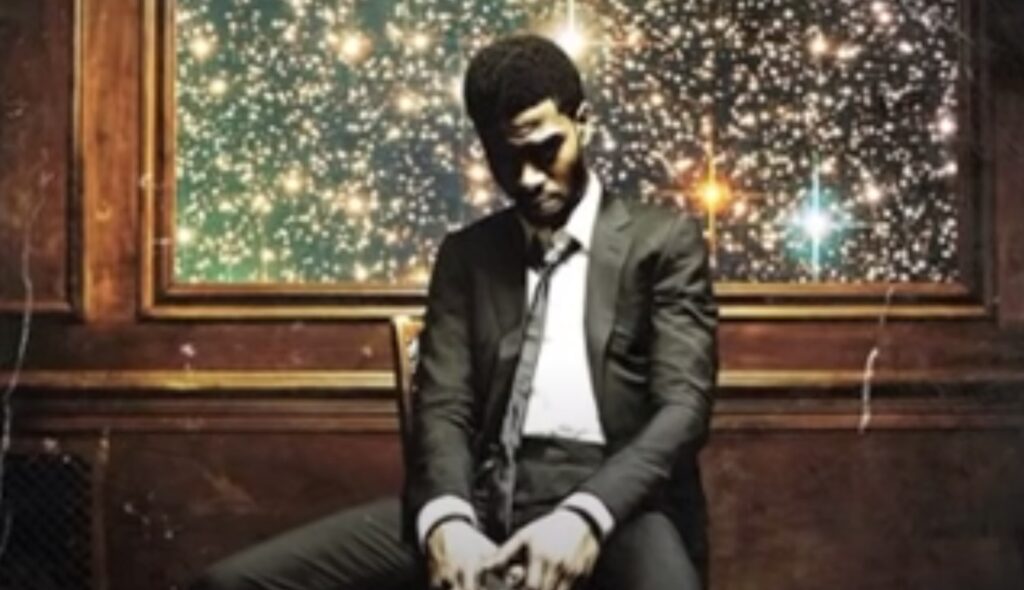 Today, I look at one of Kid Cudi's best lyrics about depression in "Ghost."
This is To Quote a Phrase, a spotlight on notable pop culture quotes.
October is a Month of To Quote a Phrase, both here and at Comics Should Be Good!
The acclaimed rapper, Kid Cudi (born Scott Mescudi), has been one of the most acclaimed lyricist in the hip hop game for well over a decade now, with his willingness to use his music to explore his struggles with his mental health, including anxiety, depression and suicidal thoughts.
Here's guy who has a huge hit song, "Pursuit Of Happiness," that has a whole section about night terrors, ya know?
However, I think the song that really cuts to the bone the most for people who deal with depression is his song, "Ghost!," released on his second studio album, Man on the Moon II: The Legend of Mr. Rager.
The song is about dealing with depression while also appreciating the people in your life, and has a number of moments in the lyrics that really speak to many people dealing with depression, like:
The people I met and the places I've been
Are all what make me the man I so proudly am
But I wanna know one thing
When did I become a ghost?
But I think the line that really cuts the hardest is from the final verse, "I hope they understand that I really understand that They don't understand." In other words, he appreciates that people try to understand his situation, but at the end of the day, they're just not going to understand his depression since they don't deal with it themselves. Again, though, the most you can hope for is for people to understand that they CAN'T truly understand what you're going through. That's the sort of empathy people really appreciate, and Cudi's words really speak to so many people.
Okay, folks, if you have notable quotes from TV, movie or music that you'd like to see me spotlight this month, drop me a line at brian@poprefs.com!