If One Punky Brewster Was Good, How About a Half Dozen?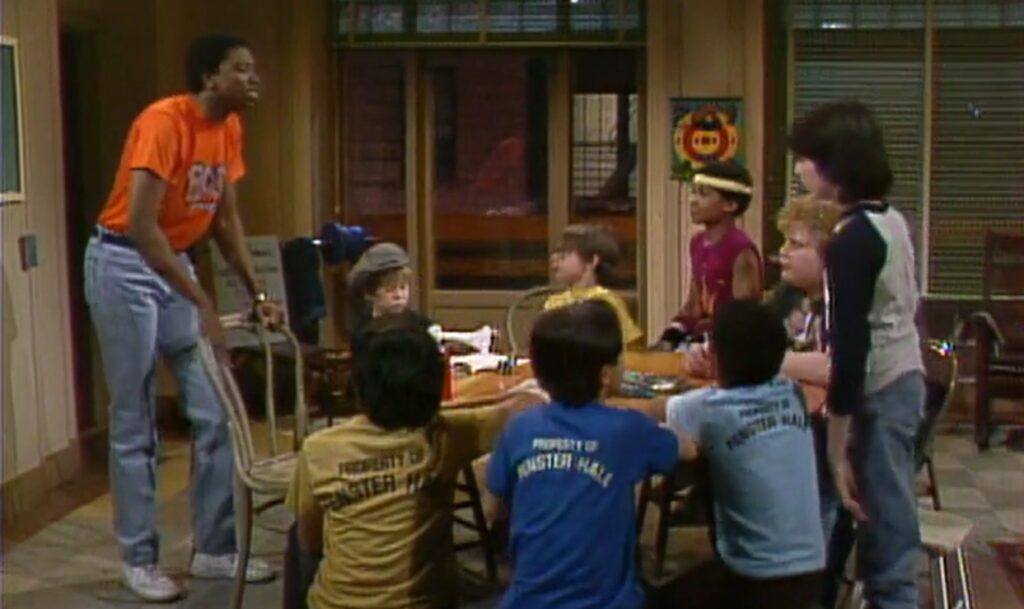 Today, we look at Punky Brewster's attempt to do a gender-swapped version of Punky with a sitcom about a group of orphans and their counselor.
This is Back Door Blues, a feature about "backdoor pilots." Backdoor pilots are episodes of regular TV series that are intended to also work as pilots for a new series. Sometimes these pilots get picked up, but a lot of times they did not get picked up. I'll spotlight examples of both successful and failed backdoor pilots.
CONCEPT: Fenster Hall, about a group of boys at an orphanage and their counselor, who grew up at the orphanage, as well.
SERIES IT AIRED ON Punky Brewster
Punky Brewster was about an adorable little girl (played by Soleil Moon-Frye) whose mother abandoned her. She sneaks into the apartment of a grump old single man and he ends up becoming her foster father (and eventually adopts her outright).
The two-part finale of Season 1 sees Punky get robbed by a young thief (Billy Lombardo as T.C.) who is working for a street thug. He steals the music box that is the only thing Punky has to remember her mother by. TC is an orphan who lives at Fenster Hall. His counselor is Mike Fulton, an orphan himself who grew up at Fenster Hall, as well. There are a bunch of other wacky orphan boys living there.
In the end, Mike (who is played by TK Carter, who would be the star of the series a couple of year after his disastrous turn on Just Our Luck, which I wrote about recently) wins TC's trust over the street thug and the thug is taken down.
DID THE PILOT GO TO SERIES? No
SHOULD IT HAVE? TK Carter is a charming actor. I think the show could have worked. Carter was SO good that Punky Brewster kept him around for a bit, having him become a teacher and then having him, of course, be Punky's teacher.
Okay, that's it for this installment of Back Door Blues! I KNOW you have suggestions for other interesting backdoor pilots, so drop me a line at brian@popculturereferences.com (don't suggest in the comments, as this way, it'll be a surprise!).