If The Character is Named 'The Doctor,' Why is the Show Called Doctor Who?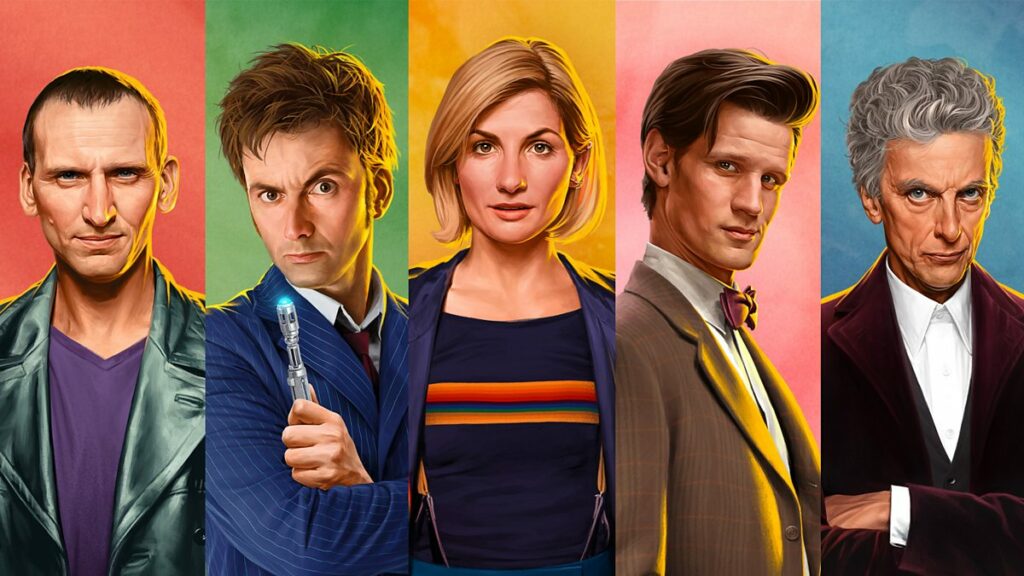 Today, we learn why the show is called Doctor Who if the character's name is The Doctor.
In Pop Culture Questions Answered, I answer whatever questions you folks might have about movies, TV, music or whatever (feel free to e-mail questions to me at brian@pop culture references.com).
Reader Philip wrote in to ask about the famous British series, Doctor Who:
As many people I'm actually a fan of the TV-series Doctor Who but as many DW-fans outside of Great-Britain, I only know the "New Who"-era so it could be it is just me not knowing the classic show with my issue.

But one thing that I see is constantly being nitpicked and talked about in the fandom is that the character itself isn't called Doctor Who but The Doctor and naming the character The Doctor is wrong. Some even call out others and pop culture references to confuse the show's name for the character's name (like in Big Bang Theory). On the one hand it is of course a bit stupid being too seriously and offensive nitpicking but I always wondered WHY the show is called "Doctor Who" if it isn't even supposed to be the character's (nick)name as some point out.
Simply put, the show is called Doctor Who because putting a question mark in the title looked weird, as the concept of the series is that when The Doctor introduces himself/herself as "The Doctor," the response is "Doctor who?"
That basic joke really is the reason for the series having the name Doctor Who. Here's a bunch of them from just the "New Who," as Philip out it…
Still, very often the credits listed the character as "Doctor Who," but, as Philip correctly noted (in a further part of his question that I didn't copy over), it was David Tennant who got that changed for good. Tennant noted:
"It always bothered me," he explains. "It struck me that 'the Doctor' was his name, whereas Doctor Who was the name of the show. He's not called 'Doctor Who'. His second name isn't 'Who.'"

"I talked to the producer. Obviously, I've got enough Asperger's syndrome kicking around that I had to get that particular box ticked. It wasn't contractual. I wasn't going to the wall on it. But I think I'm right in saying there are certain copies of the DVD boxset that have the old version. It's been corrected in the second pressing.
That IS the answer, Philip, but there's a whole other twist to things that I'll address today in a TV Legends Revealed!
Thanks for the question, Philip!
If anyone else has a pop culture question, drop me a line at brian@popculturereferences.com