It's Okay to Lean Into Your Shtick Like Silk Sonic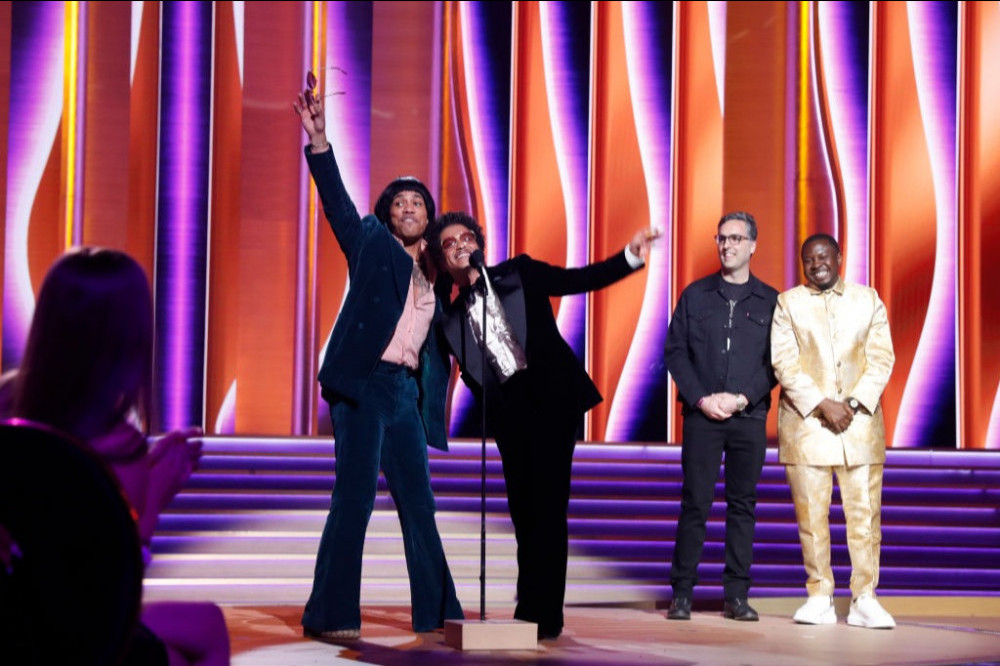 Today, I explain why it's cool to lean into your shtick, even when it's when you're celebrating winning a major award.
This is the Cronin Theory of Pop Culture, a collection of stuff I've noticed over the years that I think hold pretty true.
At the Grammy's on Sunday, Bruno Mars and Anderson .Paak, whose "supergroup" Silk Sonic won all four of the awards that it was nominated for, drew a lot of attention for how much they celebrated their wins as they leaned into their shtick of playing "characters" from the 1970s. They did rehearsed victory dances for their wins and shtick like that (Mars lit up a cigarette while celebrating their "clean sweep").
Anderson .Paak even joked, "We're gonna get out of here before the internet gets to talking!"
And the thing is, the internet obviously WAS talking, but really, why? Just let people goof around if they want to goof around! It's not like they are being mean or anything, they're clearly just celebrating and doing so with some goofy "characters." I don't think that there's anything wrong with that and heck, I think it's fine.
I don't mind the Aaron Rodgers' "Discount double check" or when Steve Novak started doing it as a Knick, as well, after big three-pointers. Just let people be goofy and have fun celebrating their successes.
This doesn't mean that you should be actively cruel to other people when you win, but that's not the case here and not the case with most touchdown dances, as well. Just let people celebrate. It leads to memorable moments and that's really such a big part about what makes entertainment and sports great.