The 'Co-Manager' Arc on The Office Was a Bad Idea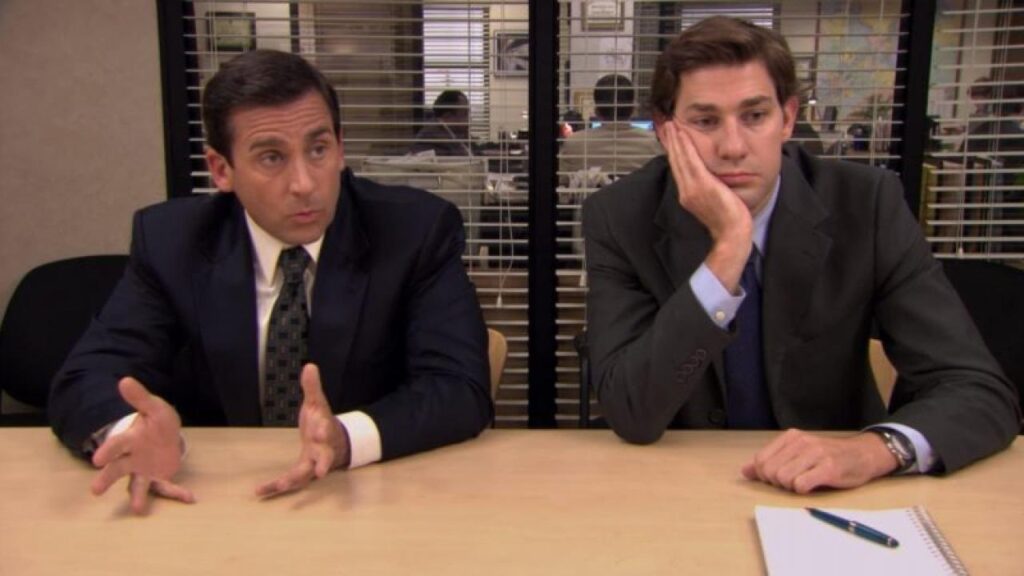 Today, I talk about how bad the "co-manager" arc was on The Office.
In Remember to Forget, we spotlight pop culture stories that I wish I could forget, but I can't, so I instead share them with you all, so you're stuck in the same boat as me!
One of the truisms of pretty much all TV netwotk sitcoms is that you really probably only have five years' worth of good material about any concept. After that, you then have to evolve or just come up with crazy crap to keep the series going. In the case of The Office, they pretty much went with "come up with crazy crap to keep the series going," and this won't be the last time I address the embarrassing plot decisions of The Office from Season 6 onward, but I'll begin with one of the least egregious examples, but still a pretty bad idea.
In Season 6's "The Meeting," Jim Halpert (John Krasinski) decides that he should be promoted to manager of the Scranton branch of the Dunder Mifflin office supplies company, with the current manager, Michael Scott (Steve Carrell) being promoted to Director of Northeast Sales. However, Michael thinks that Jim is trying to simply take the manager job outright and screw him over, so he tries to screw Jim over. In the end, Michael's promotion doesn't go through, but Jim is still promoted to become the CO-manager of the Scranton branch.
As you can tell just from a simple description of the plot, it's an insane plot. It doesn't make even the slightest bit of sense. More and more in the later seasons of The Office, a character will hang a lampshade on how absurd the plot decisions are, and sure enough, Oscar (Oscar Nuñez) points out how this decision doesn't make any sense.
For the next half of Season 6 (so around 12 episodes), Jim struggles with his new managerial role, and there was some real interesting plots to be written about Jim's particular style of disengagement not translating well to becoming a manager of people (Jim often makes what he feels are the "logical" decisions, without taking into account the feelings of his co-workers), but that's NOT what the show did. It worked that stuff in, of course, but into the greater backdrop of a job situation that would both A. never actually happen in a million years and B. makes all of Jim's failures kind of pointless, as NO ONE could succeed in a situation like this.
After 12 unsatisfying episodes with this plot setup, Dunder Mifflen is purchased by a larger company, Sabre, and the Sabre CEO, Jo (Kathy Bates) mocks the idea of co-managers and tells them that they have to fix this right away. Michael and Jim each independently discover that it is actually more financially beneficial to get demoted due to Sabre not having a commission cap like Dunder Mifflen did, so both men want to be demoted. Michael initially "wins" and gets demoted, but soon misses the power of being manager, and the two switch, and the stupid plot was over.
But boy, was it a stupid, stupid plot. Some real treading water stuff.
If you have a suggestion for a Remember to Forget, drop me a line at brian@poprefs.com!