The Big Bang Theory Handled Penny's Decision on Whether to Have a Baby as Poorly as Possible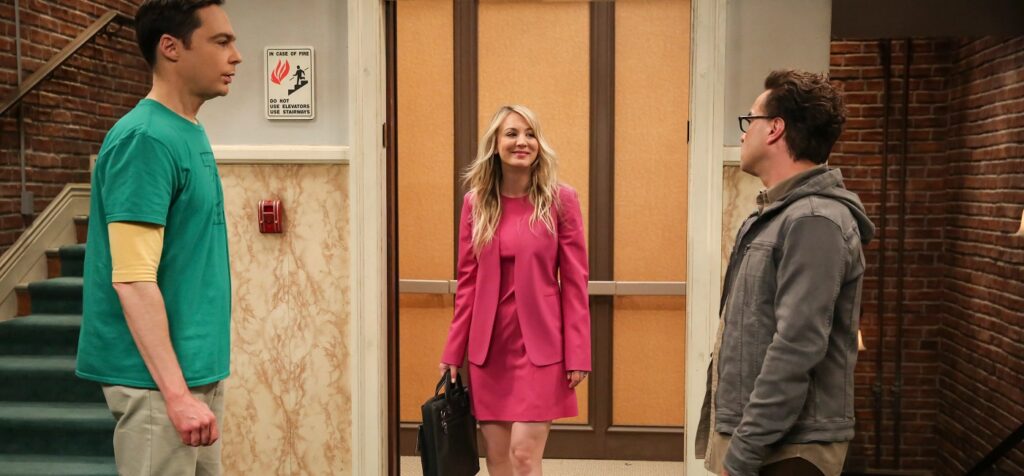 Today, I explain why why The Big Bang Theory's handling of Penny's decision vis a vis whether to have a baby or not was done so poorly.
In Remember to Forget, we spotlight pop culture stories that I wish I could forget, but I can't, so I instead share them with you all, so you're stuck in the same boat as me!
SPOILERS FOR THE SERIES FINALE OF THE BIG BANG THEORY
In the twelfth and final season of The Big Bang Theory, about a group of scientist nerds whose lives are turned upside down when an attractive bartender moves in across the hall from them, one of the arcs in the season was whether the relatively still newlywed couple, Penny and Leonard (they got married in Season 9), would have a baby or not.
Early in the season, Penny (Kaley Cuoco) revealed to Leonard (Johnny Galecki) that she never had any interest in having kids, and didn't see herself EVER wanting kids. This shocked Leonard, as he had assumed that they would eventually have kids. They discuss it and, by episode's end, Leonard says he's fine if they don't have children.
Then, though, around midseason, Penny's ex-boyfriend, Zack (Brian Thomas Smith ), reveals that he cannot have children, and surprisingly he asks if Leonard would be willing to be a sperm donor so that Zack and his new wife can have a child. Penny initially claims she's fine with whatever Leonard wants, but when Leonard agrees, it clearly upsets Penny. In a follow-up episode, Penny then tries to keep Leonard from donating his sperm (by trying to seduce him before he performs his donation), and she admits that while she doesn't want kids, she also hates the idea of somebody ELSE having Leonard's child, and Leonard agrees to not donate sperm.
The series finale arrives, though, and, surprise! Penny is pregnant, and she's happy about it! The showrunner of the series, Steve Holland, noted that the pregnancy was planned from the beginning (in the pilot, Leonard notes that his and Penny's children would be smart AND beautiful), but that they introduced the concept of Penny NOT wanting children because "It also felt a little bit like people were expecting it, so to write against it all season felt like a way to make that moment play as more of a surprise."
Okay, a couple of things. First off, as I've noted many times over the years, do not write your characters as doing Thing X just so that you can hide the fact that they are ultimately going to do Thing Y. The point of writing good characters is that their arcs make sense, not that they actively act the OPPOSITE of what they are ultimately going to do just to keep it a secret! That's bad character writing! Penny changing her mind about having kids is not wrong, but having Penny not wanting kids just so that you can hide that she WILL have a kid is not a good approach. It treats characters as props, not as "real" people. It's hacky.
Secondly, obviously, one of the most tired tropes in fiction is "all women secretly want to have a baby, even if they say they don't want a baby, they secretly really DO want a baby." It speaks to a sort of lack of autonomy for women that is not too far off from "women say 'no' when they mean 'yes'" or "women say 'no' because they don't want to look too easy, but they really DO want it." I don't like it. Do women change their minds about wanting kids all of the time? Of COURSE they do, but many don't, and you almost NEVER see the other side of the equation.
Look at this exchange between Penny and her friend, Bernadette (Melissa Rauch), early in Season 12:
Penny: Hang on, why is it crazy to say I might not want kids?

Bernadette: Oh, it's not crazy. It's just wrong. You only think you don't want kids, but once you have kids, you'll realize that you did want them.

Penny: Or I don't want them, so I won't have them, so back off.

Bernadette: Aw, you sound just like me before I became a mom and learned what the meaning of love was.

Penny: Wow, I cannot believe how condescending you're being.

Bernadette: Look, I know it's scary, but you're gonna be a great mom.

Penny: I know I'd be great, but the point is I don't want to be one.

Bernadette: Maybe you wouldn't be great. You kind of got a temper.

Penny: You know, not everyone needs to have kids to be fulfilled.

Bernadette: You're right, you've got Leonard. What more do you need?
They have that scene and then have Bernadette be RIGHT? That's not good writing at all.
Not only that, but handling it this way sure makes it look like you're "rewarding" Leonard with a "victory" out of nowhere at the cost of what Penny wanted.
Penny and Leonard having kids is fine. Penny and Leonard not having kids is fine. Penny initially not wanting kids but changing her mind is fine, too. Penny not wanting kids all season long just so you can hide that she is having a kid in the series finale? Not fine. That's lazy, hacky character writing. Be true to your characters, whether it is avoiding making anyone carry the "idiot ball,"
or by just making their characters arcs feel true to heart, and don't compete with your readers over surprises.
If you have a suggestion for a Remember to Forget, drop me a line at brian@poprefs.com!