Name a TV Show That Was Never As Good As Its Pilot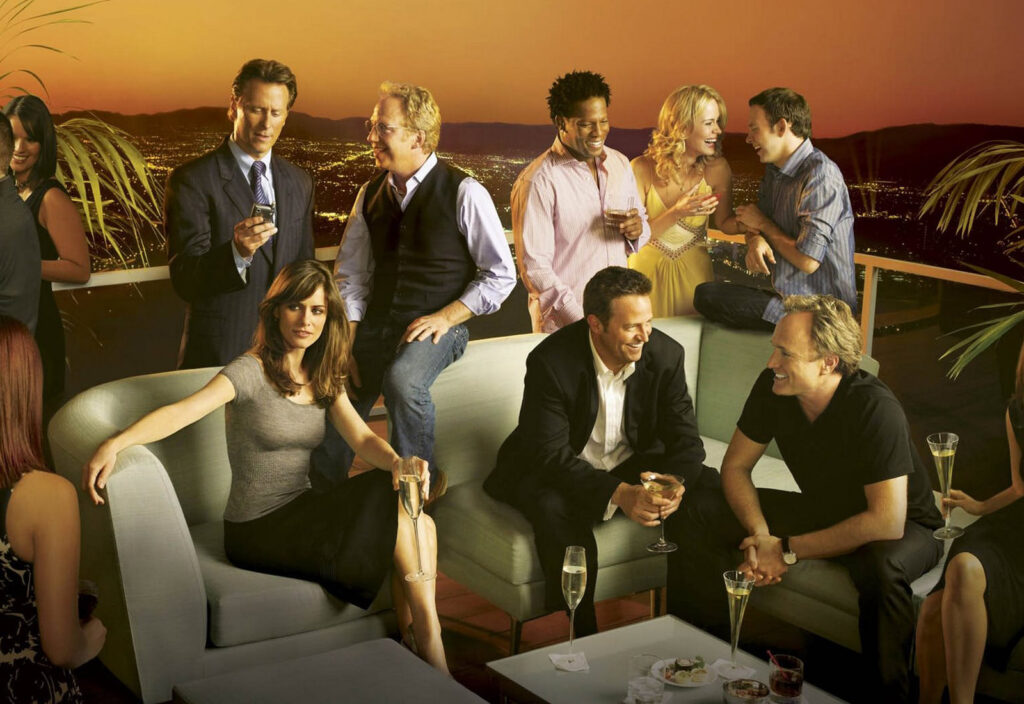 Today, I ask you folks to name your picks for TV shows that were never quite as good as their pilot.
Pop Culture Theme Time is a feature where I put a question to you to see what you think about a particular theme. I might later revisit the theme for a future Drawing Crazy Patterns or Top Five.
A common thing that we see in TV series all of the time is a strong pilot that introduces a compelling high concept, but jaded fans are all pretty sure that the show will never quite match the level of that high concept in the series itself and that's almost always the case.
Blindspot was never going to ever quite reach the level that our imagination was going to have when a mystery woman with no memories woke up in a bag in the middle of Times Square, covered in tattoos…
Prison Break was clearly never going to reach the level of the coolness of the reveal at the end of the pilot that Michael Scofield had gotten himself arrested on purpose and that he had the blueprint for the prison secretly hidden in his body tattoo (hmmmm, two shows involving tattoos. What an odd coincidence)…
My pick, though, will be Studio 60 on the Sunset Strip, which had a pilot by Aaron Sorkin so good that there was a bidding war among networks to the point where NBC ultimately agreed to guarantee a full 22-episode first season for the program (if they canceled it, they would have to pay a penalty for each unaired episode that was high enough that it just wouldn't make sense. Better to just film the episodes and burn them off, which is ultimately what NBC did).
It had a striking opening when Judd Hirsch's character, Wes Mandell (a stand-in for Lorne Michaels), interrupts the live opening for a show that I THINK is called Studio 60 on the Sunset Strip) (but since the opening is, "Live from Studio 60 on the Sunset Strip, it's Friday Night in Hollywood!" it is a bit unclear to me which is the actual name of the show, because if you go by the similar opening to Saturday Night Live, then the show would actually be called Friday Night in Hollywood, right? But I thiiiink it is called Studio 60 on the Sunset Strip), the Saturday Night Live-stand-in show that the series is about, by giving some big speech about the death of art in the modern times…
He was driven by the fact that he tried to get a controversial sketch put on the show but he wasn't able to get it in there. Ultimately, the network replaces him with a writing team (a perfectly cast Matthew Perry and a well-cast Bradley Whitford) that used to work for the show and have gone on to success in films since being forced out of the show and, in a nice coincidence, it was one of their old sketch scripts (that they weren't allowed to do when they worked at the show) that Hirsch's character tried to get into the show that night.
It's an excellent script, even if there were some red flags right away (the controversial script was called "Crazy Christians," which highlighted a problem throughout the series that Sorkin didn't actually seem to know what other people would see as insightful comedy). I didn't dislike Studio 60 on the Sunset Strip as much as others, but boy, it was never even REMOTELY as good as the pilot (I should spotlight just HOW wrongheaded the big joke of the second episode was).
What is your pick?
Feel free to suggest other topics for future Pop Culture Theme Times to me at brian@popculturereferences.com.