The Times Just Happened to Have a Reporter Along for the Creation of Friends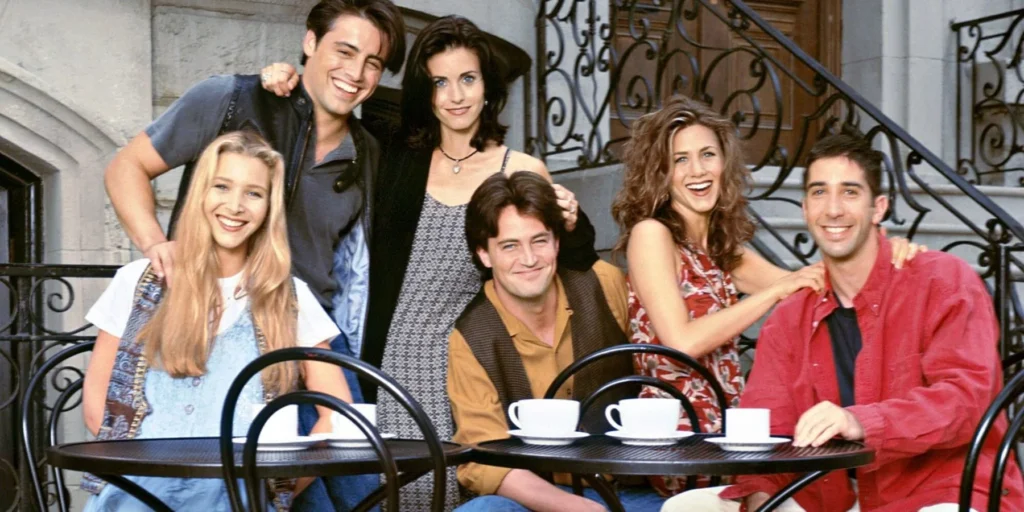 Today, we talk about how the New York Times just happened to do a profile on Marta Kauffman and David Crane's 1994 pilot season, which was, you know, the year they created Friends.
This is "Just Like the Time Before," a feature where I examine instances from pop culture history where creators did early versions of later, notable characters and plot ideas. Essentially, the "test runs" for future famous characters and stories.
I know it's kind of odd to launch a feature with an example that doesn't quite fit what a typical example of this column will be, but this was too good to not use.
Marta Kauffman and David Crane (they added producer Kevin Bright to develop the show, but technically he isn't a co-creator), created Friends in December of 1993 for the 1994 pilot season, which very quickly became a TV sensation. What's amazing, though, is that the New York Times had actually decided to do a piece on Kauffman and Crane's 1994 pilot season and had a reporter along with them as they developed three new show ideas. Can you even imagine the luck of picking a production duo and you just happened to pick the year that they created one of the most famous sitcoms in TV history? That's crazy.
Here are some great snippets from the article by the always interesting Elizabeth Kolbert….
After several consultations with Warners, Ms. Kauffman and Mr. Crane decided to pitch three sitcoms for the fall: the musical, a show about six people in their 20's making their way in Manhattan and a series about a Staten Island teen-ager with a fertile fantasy life. In an effort to maximize their chances, they examined each network's style — although it might not seem so, people in the industry think the four networks have distinguishable tastes and preferences — and which time slots might be available at each. They decided to pitch the high-school musical to ABC, the teen-age show to Fox and the young-adult show to NBC.

"We felt cutting-edge-wise, Fox and NBC probably right now were better for them," Mr. Moonves said.
Yes, that's Les Moonves, from when he was Warner Television's President and soon before he became the head of CBS Entertainment.
To prepare for writing the script for the NBC pilot, Ms. Kauffman interviewed several of the twentysomething babysitters who care for her two young children. For the Fox show, she and Mr. Crane rented an armful of teen-age movies, including "Risky Business" and "Say Anything." They started to watch the Fox series "Beverly Hills 90210," trying to discern what it had that attracted so many teen-agers. ("The actors are all very good looking," was Ms. Kauffman's conclusion.)

For the last several weeks the pair have been sitting across from each other, doing what television producers must often do: trying to write funny dialogue for two different sets of characters. From the way they talk about the characters — Harry is the lead in the Fox script, Rachel and Monica are important figures in the NBC script — it is clear they have been spending a lot of time with their creations. "Monica is sick of dating," Ms. Kauffman said knowingly, as if referring to a close friend. "She feels like if she has to eat another Caesar salad, she's going to die."
Isn't that just such a fascinating thing to hear about them putting together something that will soon make TV history?
Kolbert then did a follow up in May of 1994 about the development of Friends before it hit the air. Boy, what luck they had! And good for us, too, to have access to this stuff.
If you have a suggestion for a future Just Like the Time Before (which generally speaking, will be about test runs for future stuff), drop me a line at brian@popculturereferences.com.