Norm Macdonald's Uncomfortably Good David Letterman Parody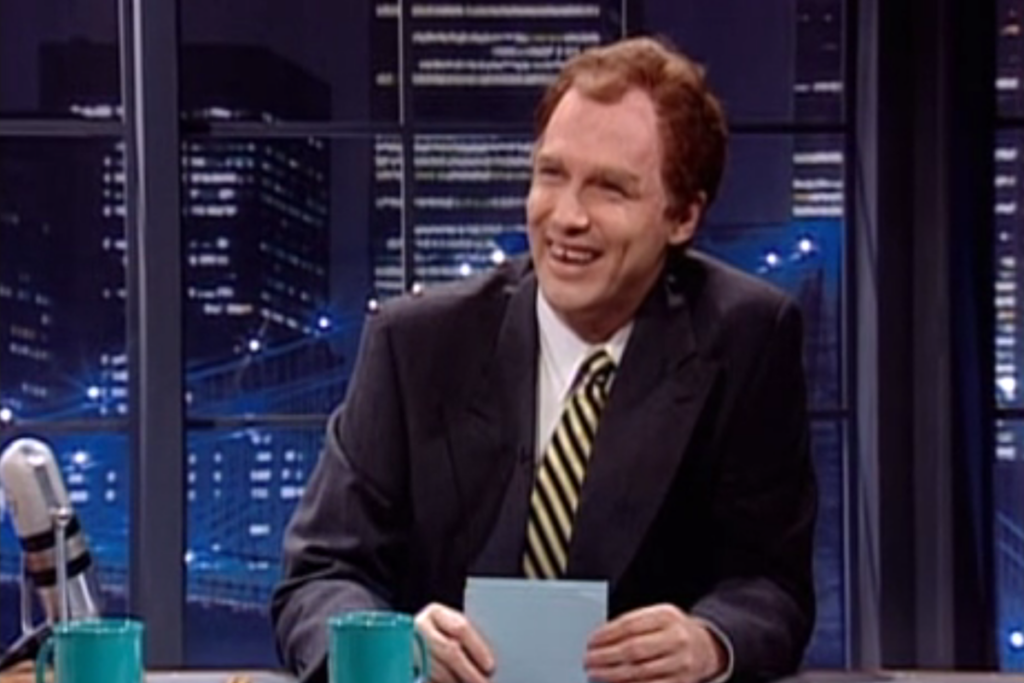 Today, we look at the late Norm Macdonald's uncomfortably good impression of David Letterman.
In Meta-Messages, I explore the context behind (using reader danjack's term) "meta-messages." A meta-message is where a creator comments on/references the work of another creator (or sometimes even themselves) in their work. Each time around, I'll give you the context behind one such "meta-message."
Okay, I know I said I was done, but then I was thinking that I really needed to feature this one, too.
Norm Macdonald, of course, absolutely ADORED David Letterman. Norm famously started to cry in his last appearance on Letterman's Late Show back in 2015. Norm and Letterman shared a great deal of their sense of humor with each other, so it makes sense that Macdonald was a big fan.
However, when you're that close to someone, you can often pick at them the best, as well, and that was the result of Macdonald's eerily on point Letterman parody on Saturday Night Live in January 1997 (Kevin Spacey was the host and plays William Hurt in the sketch, where he plays Hurt as vaguely foreign for some reason). By 1997, Letterman was now behind Jay Leno in the ratings and just didn't seem to particularly care anymore. Letterman not particularly caring is still better than most other talk shows, but it was really almost 20 years of Letterman doing some excellent interviews, but otherwise, not putting in a whole lot of effort into the rest of the show. When you think of the best Letterman bits from 1997 until 2015, they're invariably interviews or Letterman addressing the audience on some important issue (9/11, his return from heart surgery, his kid being born, Robin Williams passing away, to name a few). His commentary on the Jay Leno/Conan O'Brien controversy was exemplary, but again, it was just him speaking extemporaneously. That's basically what the show became for the last almost twenty years, simply Letterman talking. He could talk better than most, of course, but if he didn't have a good topic to talk about he would, well, still just keep talking. Just a lot of repeated jokes and a lot of awkwardness.
Norm nailed that with his SNL sketch. The whole sketch isn't even FUNNY, really, as it is more of a critique than anything…
Letterman hilariously then had Norm on to talk about the sketch….
Again, if you gave Letterman something interesting to talk about, he was always great, but stuff like this was few and far between on the Late Show from around 1997 until it ended.
RIP, Norm.
If anyone else has a suggestion for a good Meta-Messages, drop me a line at brian@popculturereferences.com!