Olivia Rodrigo and Joshua Bassett – What to Do When Your Ex's Break-Up Songs Are So Much Better Than Yours?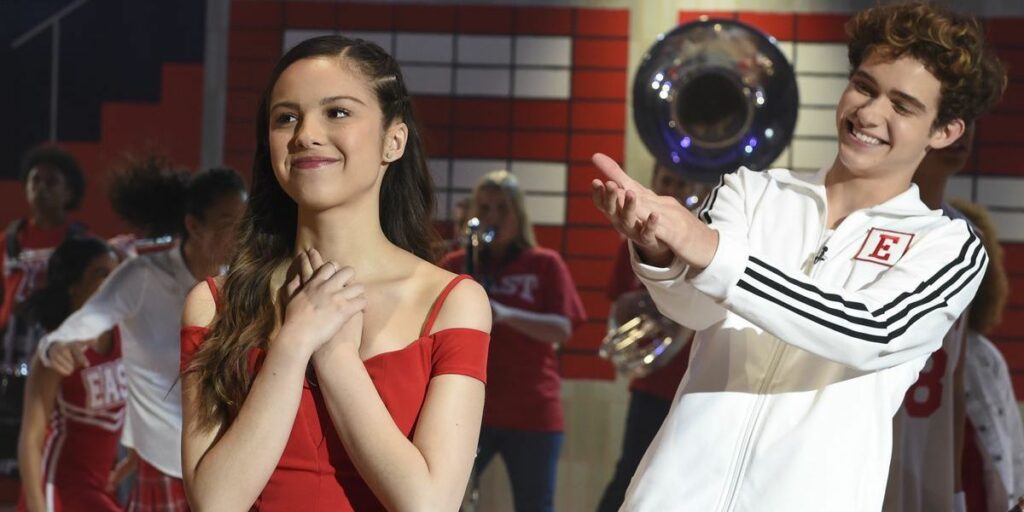 Today, we look at the awkwardness of Olivia Rodrigo and Joshua Bassett's respective break-up songs, when Rodrigo's are just so much better than Bassett's.
Knowledge Waits is a feature where I just share some bit of pop culture history that interests me that doesn't quite fit into the other features.
Break-up songs are a long and storied part of our songwriting history. Bob Dylan's "Boots of Spanish Leather" is basically a break-up song…
as was Dylan's "Visions of Johanna"…
and obviously Dylan's "Idiot Wind" (the irony of that last one is that Dylan briefly reconciled with his wife after writing a song where he says "you're an idiot, babe, it's a wonder you still know how to breathe")…
The issue is that often the singer/songwriters behind these songs are writing about people who aren't ALSO singer/songwriters, so you never really have to worry about the other side of the breakup doing their response.
Of course, over the years, there have been plenty of examples of singers working out their breakups with other singers in songs. Recently, Justin Bieber and Selena Gomez went at each other in songs and they were both pretty catchy.
Bieber had "Love Yourself"…
with some harsh lyrics…
My mama don't like you and she likes everyone
And I never like to admit that I was wrong
And I've been so caught up in my job, didn't see what's going on
But now I know, I'm better sleeping on my own

'Cause if you like the way you look that much
Oh baby, you should go and love yourself
And if you think that I'm still holdin' on to somethin'
You should go and love yourself
Gomez returned fire with "Lose You to Love Me," where she sings…
You promised the world and I fell for it
I put you first and you adored it
Set fires to my forest
And you let it burn
Sang off-key in my chorus

To love, love, yeah
To love, love, yeah
To love, yeah
I needed to hate you to love me, yeah
To love, love, yeah
To love, love, yeah
To love, yeah
I needed to lose you to love me
Obviously, both songs saw Bieber and Gomez aided by some excellent songwriters in their respective tunes (Ed Sheeran wrote most of "Love Yourself" and Julia Michaels was one of the main writers of "Lose You to Love Me"), but the main thing is that they both got good tunes out of the breakup (by the way, since Sheeran wrote most of the song before tailoring it to being about Gomez when he gave it to Bieber, there are some lines in there that are not meant to be about Gomez and more just generic breakup stuff. For instance, Bieber's mom later insisted that she liked Gomez).
This then brings us to the case of Olivia Rodrigo and Joshua Bassett.
Now, listen, I need to say right off the bat that we don't really know what the heck went on with those two after they co-starred on High School Musical: The Musical: The Series and how much is real and how much if PR theatrics, but since we don't know, we just have to go with what they tell us, which is that they dated, broke up and then she wrote a bunch of awesome breakup songs about the breakup.
The key, though, is that Rodrigo's song are not only really good, like the multi-Grammy Award nominated "driver's license"…
but they tend to sort of hit universal notes, like the excellent "deja vu," which is about how, when your ex starts dating someone else, they still do the same stuff they always do, now just with someone else instead of you. That's just a sharp observation.
Some of the stuff, of course, are more specific, like "traitor," about how Bassett supposedly was having essentially an emotional affair with another girl before they broke up, so he wasn't TECHNICALLY cheating, but was basically cheating…
and "enough for you," which is all about Rodrigo feeling that Bassett made her feel unworthy of his love…
All great stuff, but then, of course, Bassett obviously felt like he needed to respond and, oh man, his songs are pretty cringeworthy.
His best response song has been "Crisis," about how his label informs him that he has to cash in on the "crisis" created by Rodrigo's hit songs about their breakup. It has a sense of honesty that his other songs don't ("Half the s**t you're saying's only half true" is a good line)…..
But then he gets super whiny with "Set Me Free," as it's a really bad look to be all, "Stop writing about our relationship!"
and then "Secret" is just pathetic, a whiny "I COULD say something about you, but I won't" track that really doesn't make him come off well..
Not only are his songs bad, but as you obviously all have realized by virtue of likely few of you actually knowing these songs, they're not even all that popular.
How do you deal with that? You're a singer/songwriter and your ex's songs are huge commercial AND critical hits and your responses are neither. Joshua Bassett is a talented guy, I'm sure he will do well in his career, but it was fascinating watching what happens when one ex is so much better at breakup songs than the other one.
Drop me a line at brian@popculturereferences.com if you have any other interesting bit about pop culture that you'd like me to discuss!