Olivia Rodrigo's Tiny Desk Concert Shows Just How Good Olivia Rodrigo Is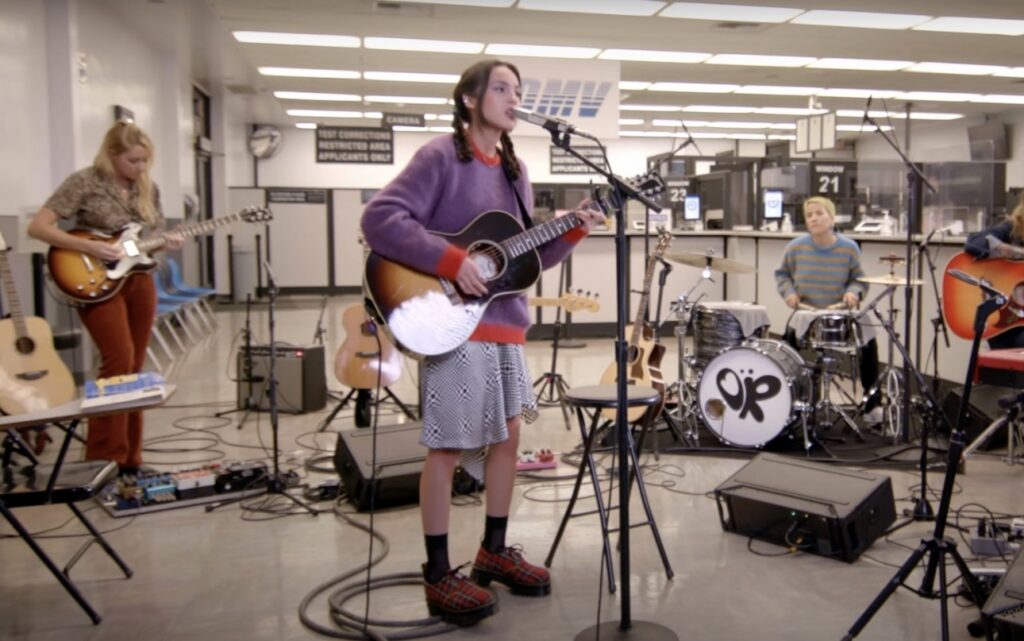 Today, we look at how stripping Olivia Rodrigo's songs of the production just makes them even more special.
Knowledge Waits is a feature where I just share some bit of pop culture history that interests me that doesn't quite fit into the other features.
Few artists wear their influences as much on their sleeve as the excellent young singer-songwriter, Olivia Rodrigo, whose hit album, Sour, is filled with songs that she either retroactively gave co-writing credit to other artists or just gave co-writing credit ahead of time for the influence that certain earlier songs had upon her work (Rodrigo often uses "interpolation," which is the re-recording the melody of an earlier song rather than literally sampling the other song. However, for one of her hits, "good 4 u," she conceded that she was probably influenced by a Paramore song as well as the Taylor Swift song that she had already credited, so she gave Hayley Williams a co-writing credit after the fact). However, the 18-year-old singer puts it all together into a striking and heartfelt package.
While her hit album is good, I think when she strips the music down and removes a lot of the heavy production of the album, her songwriting stands out even more and that is precisely what you see in her recent Tiny Desk Concert for NPR (which she recorded at the Glendale DMV, as a nod to her monster hit, ""drivers license."
Check it out…
She's so young that her voice hasn't really fully matured, but her WRIITNG voice is way ahead of her age, even if the topics are very, VERY teenage in scope (a boyfriend having an emotional affair with another girl while not technically doing anything with the other girl until he broke up with Rodrigo and stuff of that sort).
Taylor Swift's evolution from 18 to 32 has been amazing and since Swift was such an influence on Rodrigo, I think it has given Rodrigo a big lift up, so she's way ahead of where Swift was at the same age, which makes me so interested in seeing Rodrigo's future work. But even living purely in the present, she's great (Quick aside, though, I didn't like that she only used her backing band's first names in the intros. Come on, give them full credit! Another aside! I adore her use of profanity in her songs).
Drop me a line at brian@popculturereferences.com if you have any other interesting bit about pop culture that you'd like me to discuss!