Playing TV Bingo With The Partridge Family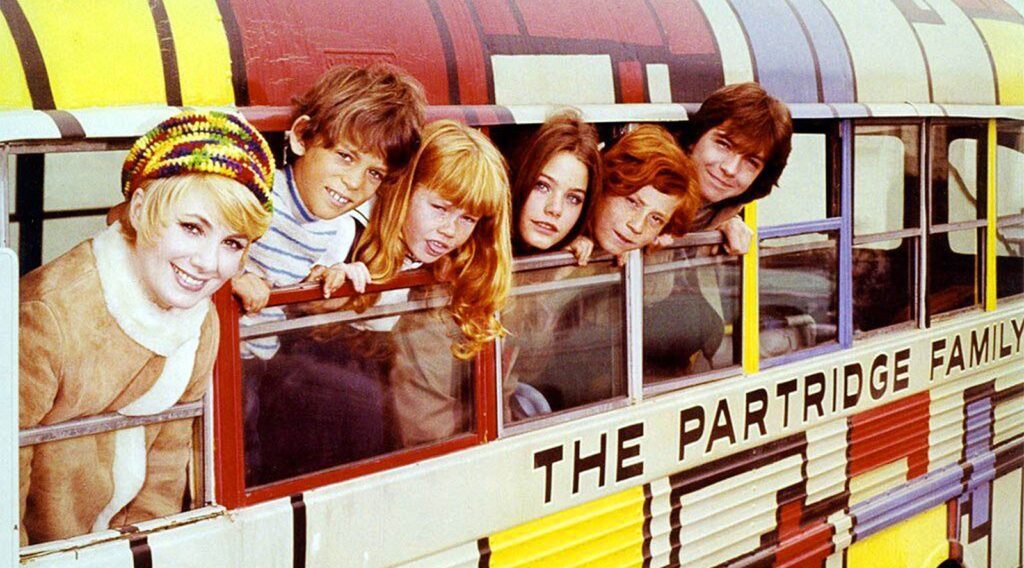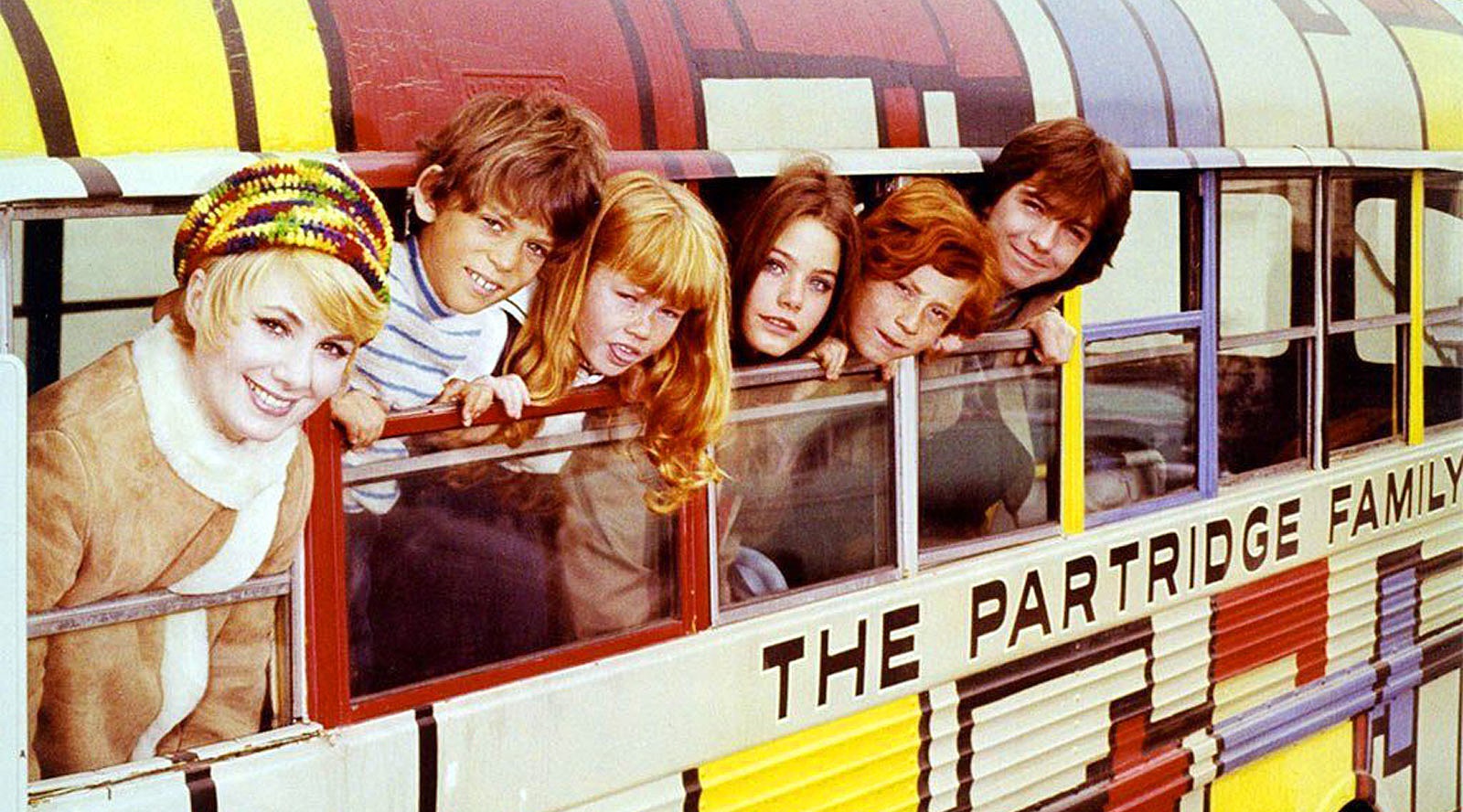 Today, in TV Bingo, we take on The Partridge Family.
You know the concept, I use a TV Bingo card (one for dramas and one for sitcoms) and I'll go through the episodes in order and see how quickly I hit a bingo. In case you don't know how bingo works, the idea is that you mark off a box (in traditional bingo, someone will draw ping pong balls with numbers and letters on them like a lottery machine) and when you check off five boxes in a row (whether left to right, up and down or diagonal) then that counts as a "bingo." Here, we'll be going episode-by-episode and seeing whether they match any of the boxes on our bingo card. When we hit five in a row, that's a "bingo"!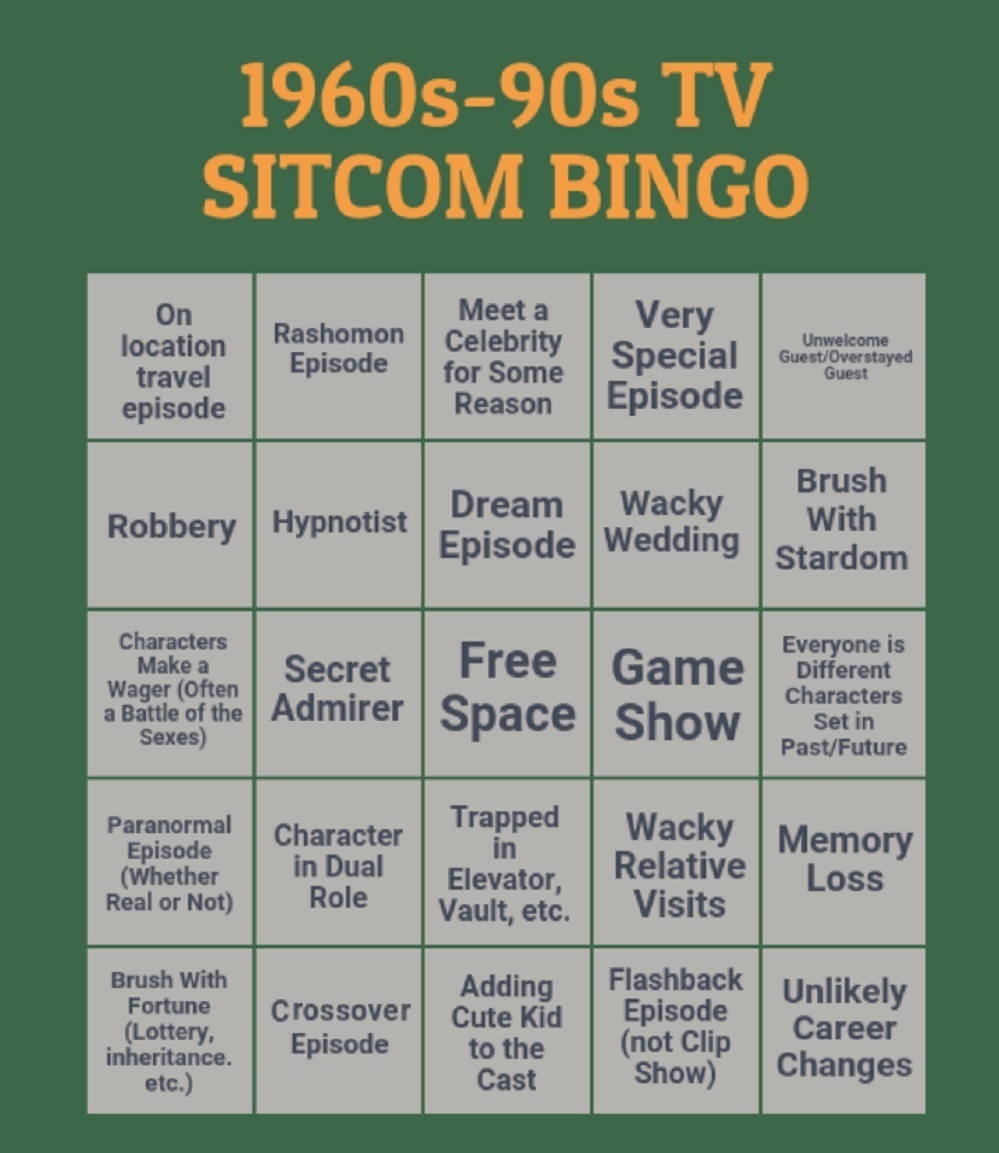 Today's show is The Partridge Family, the sitcom about a family rock band that spawned a number of legit hit songs like the number one hit song, "I Think I Love You."
Let's take a look!
The pilot of the series, "What? And Get Out of Show Business?," included an appearance by Johnny Cash! Also, I guess the whole PREMISE of the series is about an unlikely career change, right?
Season 1's "Whatever Happened to the Old Songs?" has Shirley's dad visit and try to join the group.
I guess Season 1's "Love at First Slight" addresses that the family ARE famous, ya know?
Season 2's "Don't Bring Your Guns to Town, Santa" involves the gang all appearing in a story set in the Wild West.
Season 2's "Where Do Mermaids Go?" sees the family deal with suddenly being given a million dollars.
The Season 2 finale, "Who Is Max Ledbetter, and Why Is He Saying All Those Horrible Things?," involves an alleged curse against the band.
Season 3's "Nag, Nag, Nag" has the gang try everything on a racehorse to get it to go to sleep, even hypnosis!
Season 3's "For Whom the Bell Tolls . . . and Tolls . . . and Tolls" sees the family's house robbed.
Season 3's "I Left My Heart in Cincinnati" was filmed on location at the Kings Island amusement park (a year before The Brady Bunch went there, too).
And that's a bingo!
We didn't even need to get to Season 4!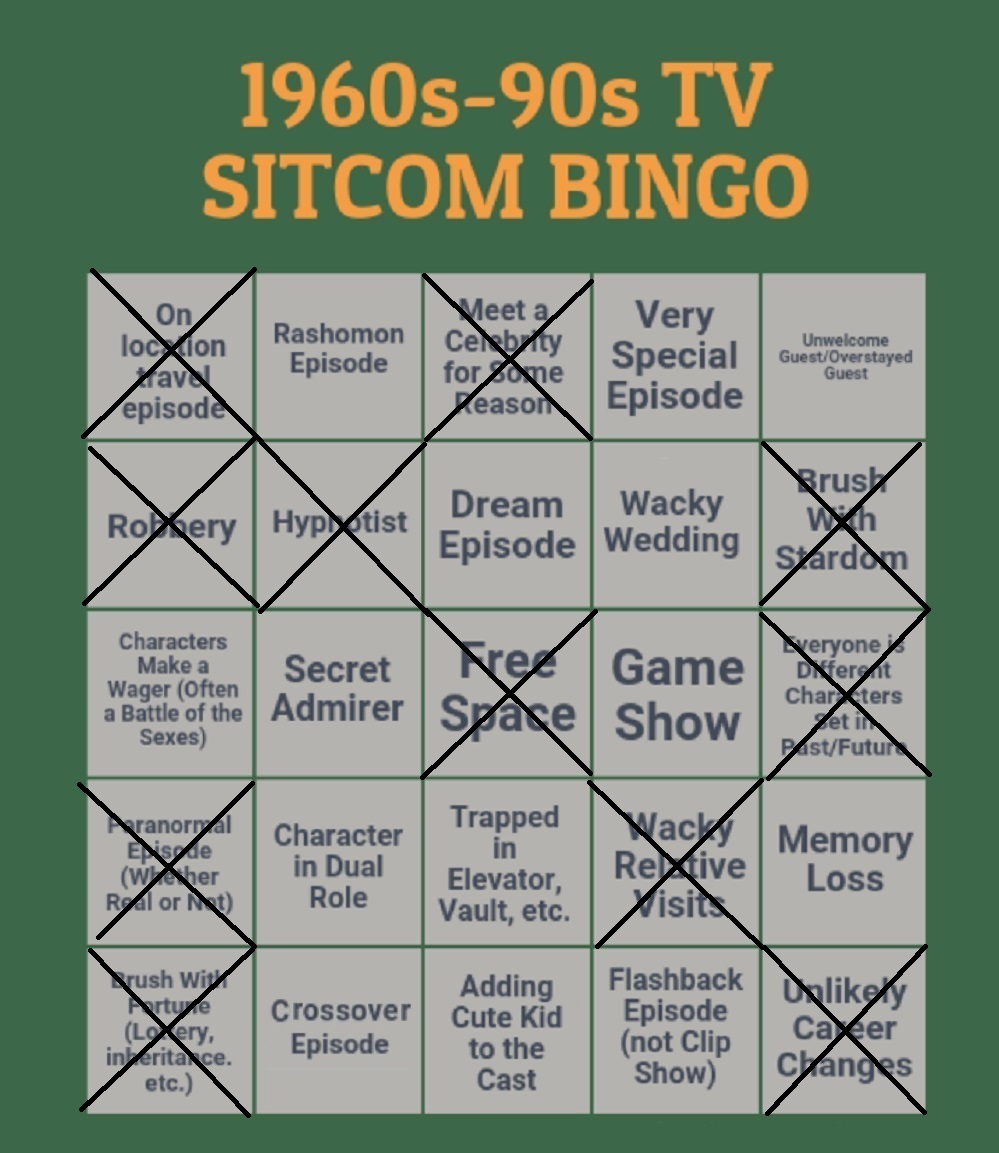 Feel free to suggest future shows for TV Bingo! Just drop me a line at brian@popculturereferences.com!