Playing TV Bingo With Quantum Leap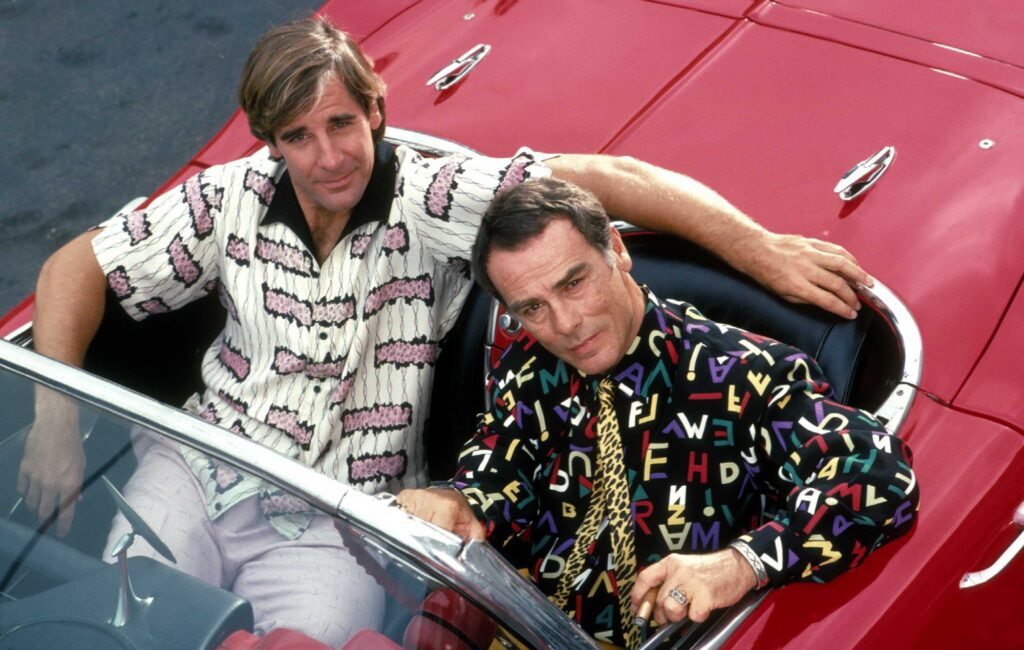 Today, as part of TV Bingo Tuesday, we play TV Bingo with Quantum Leap!
You know the concept, I use a TV Bingo card (one for dramas and one for sitcoms) and I'll go through the episodes in order and see how quickly I hit a bingo. In case you don't know how bingo works, the idea is that you mark off a box (in traditional bingo, someone will draw ping pong balls with numbers and letters on them like a lottery machine) and when you check off five boxes in a row (whether left to right, up and down or diagonal) then that counts as a "bingo." Here, we'll be going episode-by-episode and seeing whether they match any of the boxes on our bingo card. When we hit five in a row, that's a "bingo"!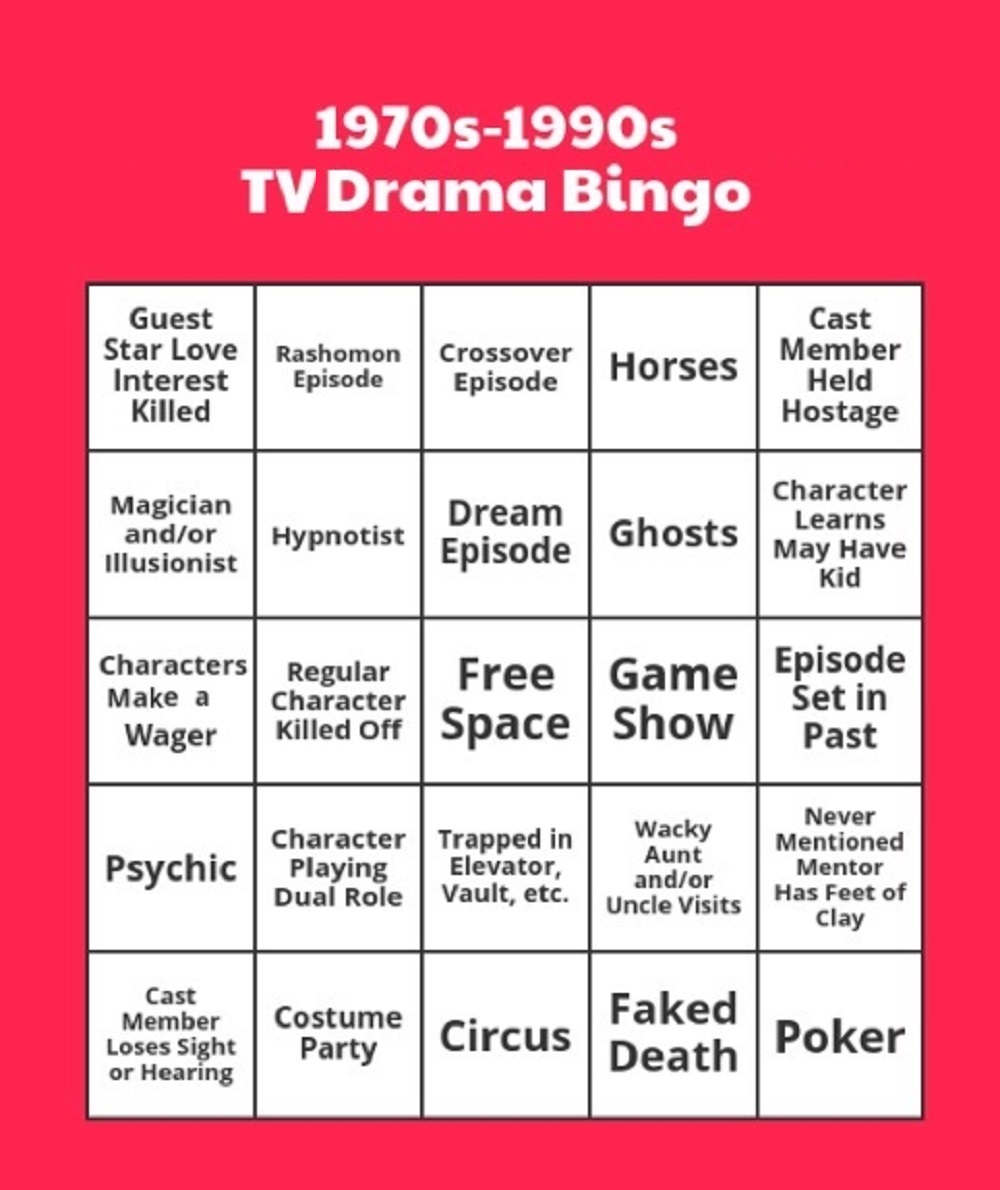 Our drama for today, in honor of the passing of Dean Stockwell, is Quantum Leap.
Let's look!
As an aside, I don't think a time travel series should get credit for "Episode Set in the Past." But if it doesn't get a bingo without it, I might count it just to be nice.
Season 1's "How the Tess Was Won" is about a horse ranch.
In Season 2's "Blind Faith," Sam is temporarily blinded (he leaps into the life of a blind man).
Season 2's "A Portrait for Troian" involves ghosts.
Season 2's "Leaping in Without a Net" involves trapeze artists in a circus.
Season 3's opening episode, "The Leap Home (Part 1)," involved Scott Bakula playing a dual role as his Sam's father.
Season 3's "The Great Spontini" saw Sam leap into the life of a magician.
Season 4's "Dreams" involves both dreams AND hypnosis.
In Season 5's ""Trilogy (Part 3)– The Last Door," Sam discovers that he has a daughter from his previous leap.
And that's a bingo!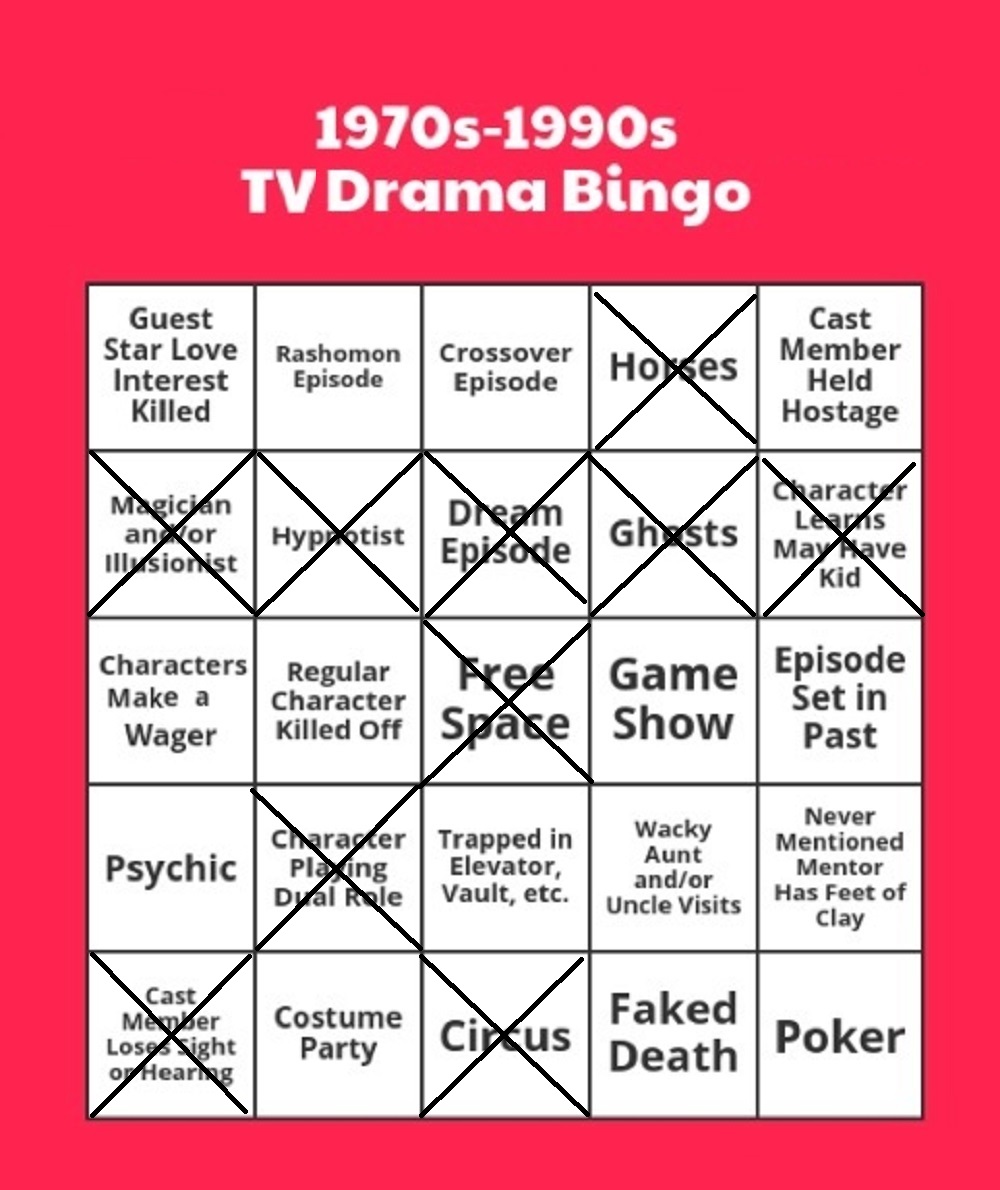 Feel free to suggest other shows you'd like to see us play TV Bingo with by e-mailing me at brian@popculturereferences.com