Playing TV Bingo With Columbo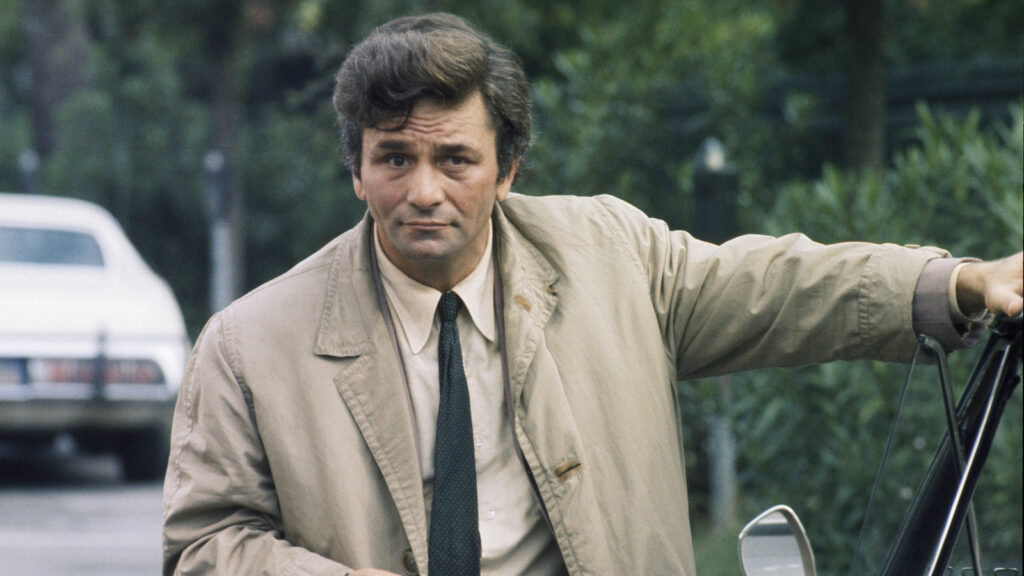 Today, we play TV Bingo with Columbo!
You know the concept, I use a TV Bingo card (one for dramas and one for sitcoms) and I'll go through the episodes in order and see how quickly I hit a bingo. In case you don't know how bingo works, the idea is that you mark off a box (in traditional bingo, someone will draw ping pong balls with numbers and letters on them like a lottery machine) and when you check off five boxes in a row (whether left to right, up and down or diagonal) then that counts as a "bingo." Here, we'll be going episode-by-episode and seeing whether they match any of the boxes on our bingo card. When we hit five in a row, that's a "bingo"!
Here is the 1970s-1990s drama card…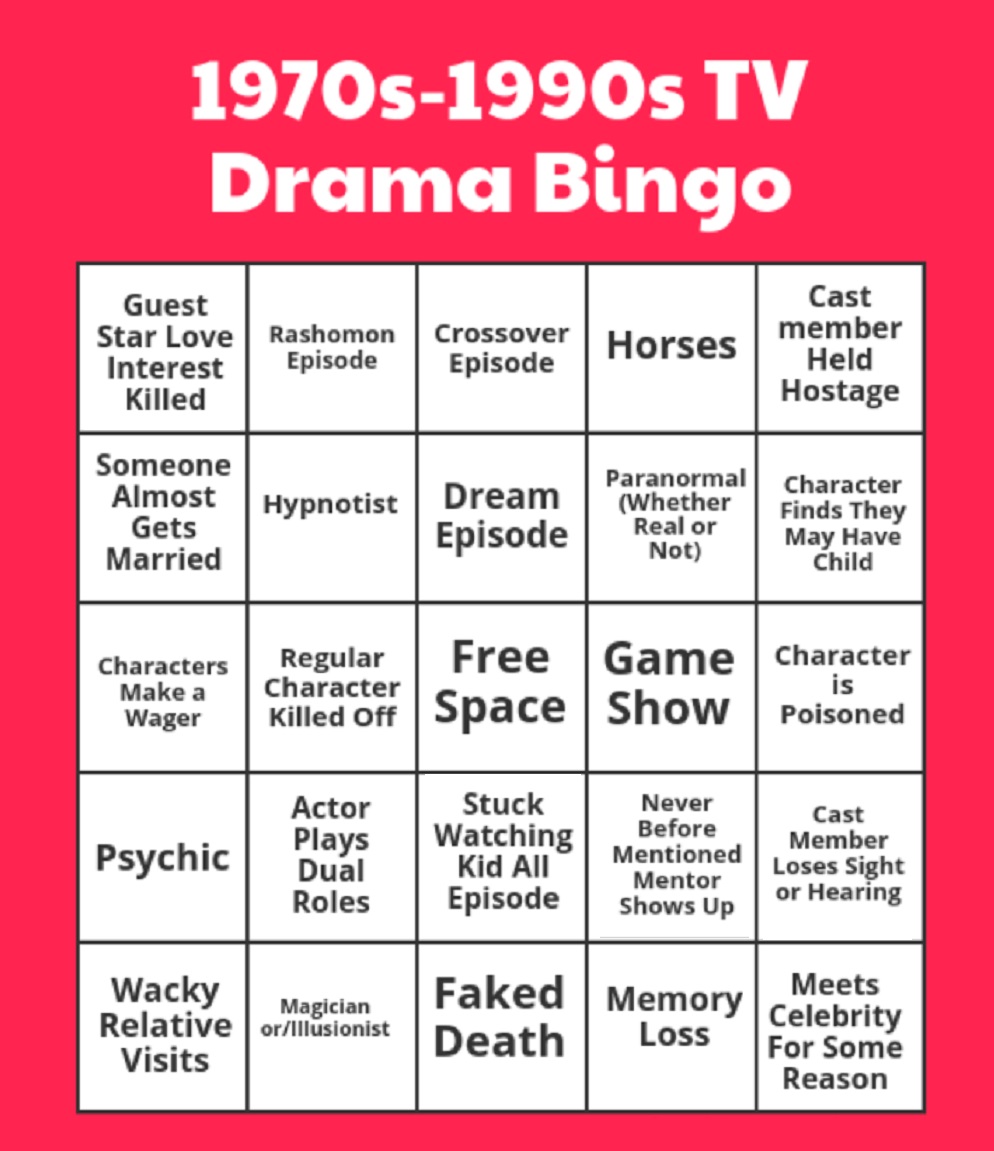 Today, we look at the classic Peter Falk detective series, Columbo, which famously started with the murder being committed and then we have to watch HOW Columbo will solve the murder each time around. The series was done as an extra-long show that did not air weekly, so there weren't a ton of episodes, and it was famously offbeat, so it'll be fascinating to see if it hits a bingo.
Let's take a look!
Season 2's "The Most Dangerous Match" involves a character being poisoned.
Season 2's "Requiem for a Falling Star" has a cameo from Edith Head, the Oscar-winning costume designer.
Season 2's "Double Shock" has Martin Landau play dual roles (playing twins who team up to commit a murder together).
Season 4's "A Deadly State of Mind" involves hypnosis.
Season 5's "Forgotten Lady" involves a woman with memory loss.
Season 5's "Now You See Him…" involves a magician.
Season 9's "Columbo Goes to the Guillotine" involves a psychic.
Season 9's "Murder: A Self Portrait" is a dream episode.
Season 9's "Rest in Peace, Mrs. Columbo" involves faking Columbo's wife's death.
Season 10's "Strange Bedfellows" involves horse-racing.
Wow, no bingo, but it came closer than I expected!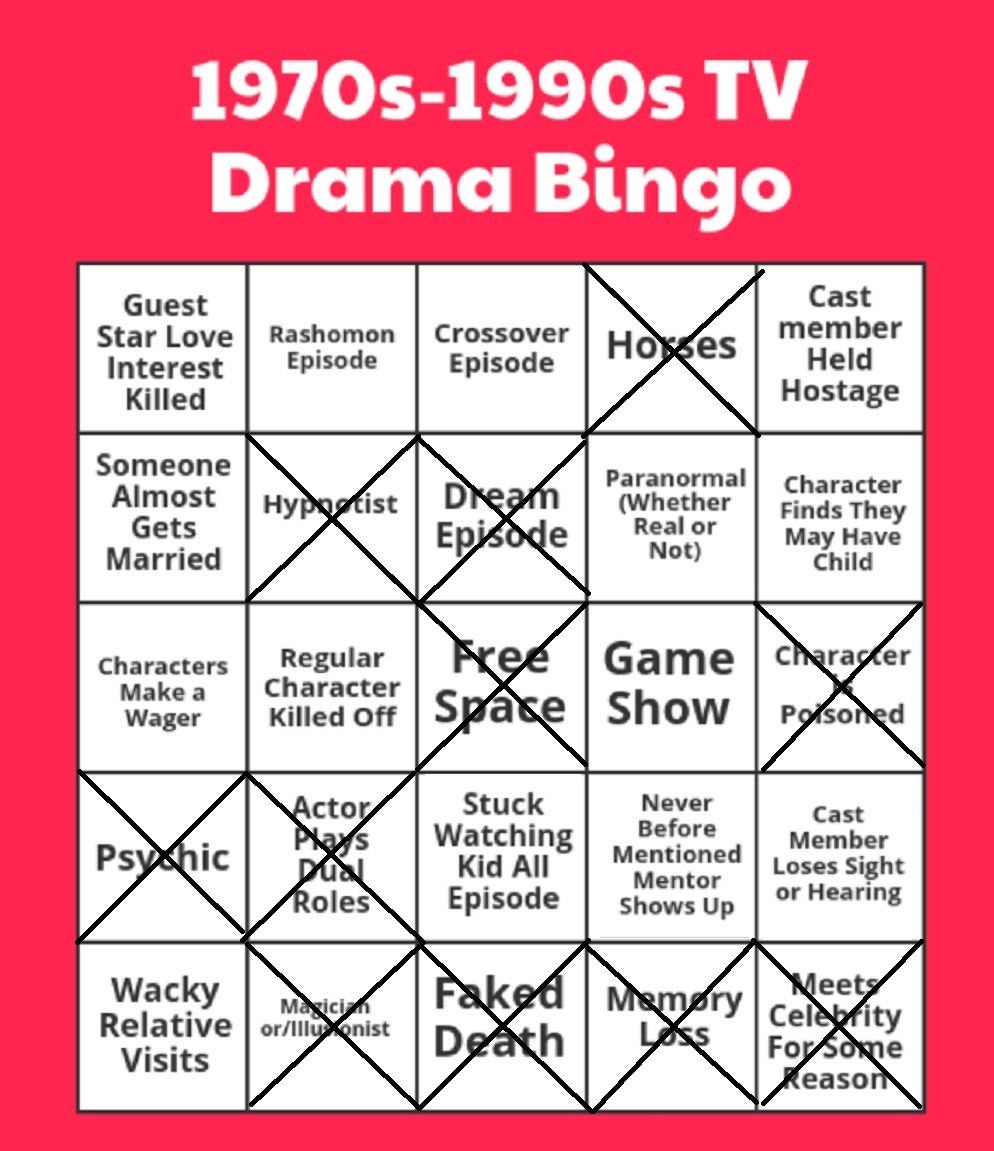 Okay, folks, feel free to send in suggestions for future TV Bingos! Just drop me a line at brian@popculturereferences.com