Roseanne's Death on the Conners Was Both Logical and Respectful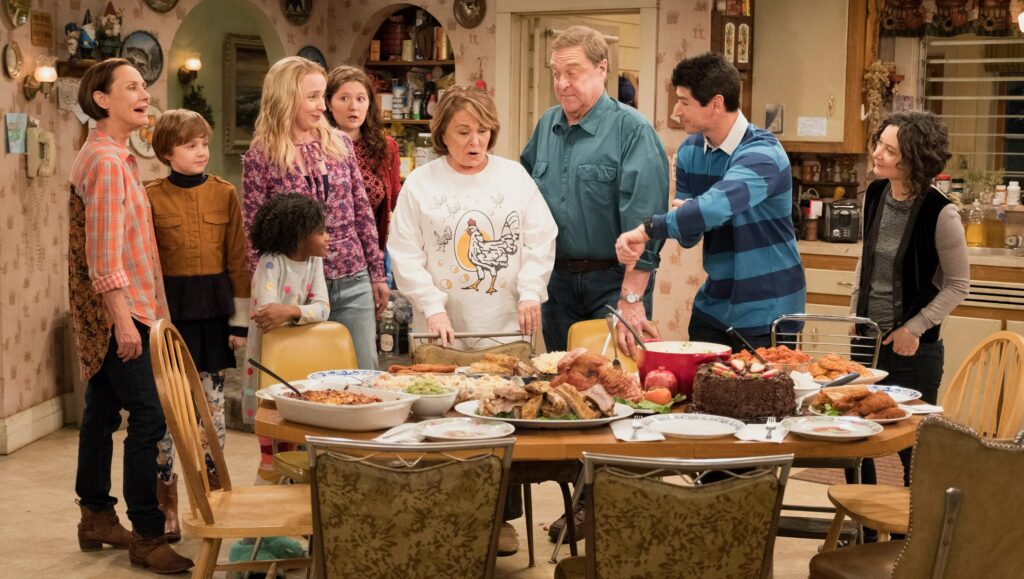 Today, I discuss how silly Roseanne Barr's complaints over her character's death on The Conners is.
Knowledge Waits is a feature where I just share some bit of pop culture history that interests me that doesn't quite fit into the other features.
Recently, while, naturally, promoting a new TV special talking about how she was "canceled" (so canceled that she has her own new TV special), Roseanne Barr continued her complaints over how her character from Roseanne was killed off in the first episode of The Conners spinoff of Roseanne. She said (among other things), "it didn't faze them to murder [Roseanne]. They s–t on my contribution to television and the show itself."
When the actual death occurred back in 2018, she was even more detailed of the critique, "We regret that ABC chose to cancel 'Roseanne' by killing off the Roseanne Conner character. That it was done through an opioid overdose lent an unnecessary grim and morbid dimension to an otherwise happy family show."
It's just such an absurd point. Having Roseanne Conner accidentally overdose on prescription pills WOULD have been a really weird way to kill off the character, if the show hadn't just COMPLETELY set the concept up in one of the final episodes of Roseanne Season 10, back when Roseanne Barr was partially in charge of the show still!
In Roseanne Season 10's penultimate episode, "Netflix & Pill," we learn that Roseanne's knee pain has been so bad that she has been taking opiods to handle it, including stashing pills all over the house, and using other people's prescriptions to get by. In other words, the EXACT SCENARIO that leads to people accidentally dying from overdoses in real life.
So to have a plot that was set up in the second-to-last episode of Season 10 (with the finale of Season 10 leading into Roseanne's surgery itself) be the reason why Roseanne died? It was totally logical.
And after Dan Conner (John Goodman) freaks out when he sees that the prescription pills Roseanne was using had another woman's name on it, he put a sign on his truck blaming the woman, Marcy Bellinger, for Roseanne's death. Marcy (guest star Mary Steenburgen) visits the Conners and rails at Dan, explaining, "Nobody can afford their meds. We all help each other. When Sally Benson needed Lipitor for her husband's cholesterol, they got some from Maria Ramirez, and they gave her the anxiety meds she needed for her son because they dropped her insurance. Rosie needed pain pills. I had some, so I gave them to her."
Dan then tells her that she's part of a drug ring, and she retorts, "You know what, Dan? You can judge. But Roseanne called me. She told me that her knee wasn't healing up fast enough and I was the only person she could turn to. She said that she needed those pain pills to get back to work 'cause you guys were running out of money. Don't you try to put this off on me."
Dan then tells her that she gave Roseanne the pills, she died, so he still thinks Marcy killed her.
Then Darlene tells him to stop, as they found a stash of pills in another woman's name, as well. Marcy finishes, "I never would have given them to her. if I knew she had a problem. I know what it's like to…to have that problem, so…I just…I'm sorry."
Dan ultimately forgives her.
So how in the world was that NOT handled well? And, again, it was all based on a plot that was introduced at the end of the revival season that Roseanne Barr was in charge of! Her complaints make no sense.
Feel free to e-mail me at my all-new, much shorter e-mail address, brian@poprefs.com, for suggestions for shows for us to do in future installments!