See The Night Court Harry/Dan Pool Hall Scene That the New Revival Referenced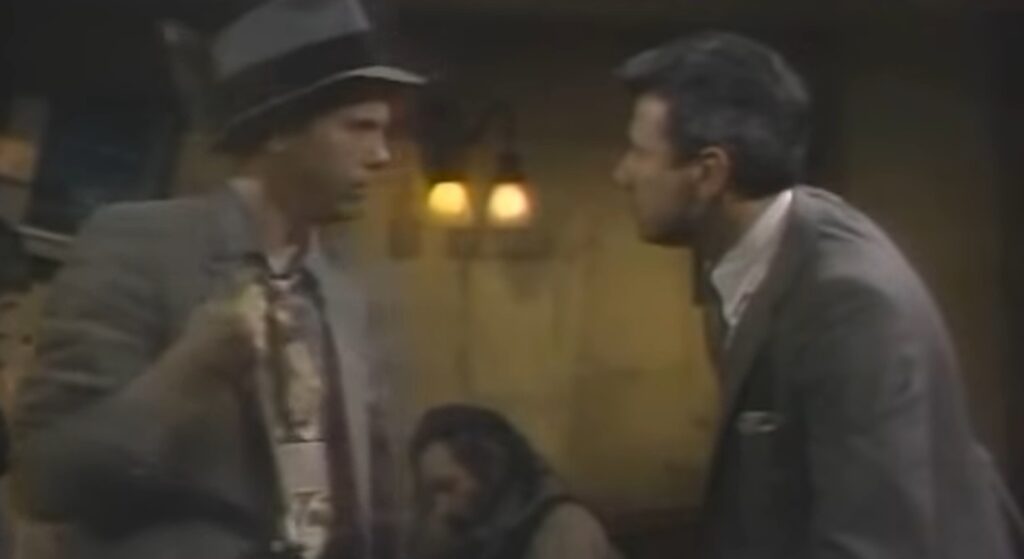 Today, we look at the Harry Stone/Dan Fielding pool hall scene that the new Night Court revival referenced.
Knowledge Waits is a feature where I just share some bit of pop culture history that interests me that doesn't quite fit into the other features.
In the opening episode of the new Night Court revival, Abby Stone (Melissa Rauch), the daughter of Judge Harry Stone (Harry Anderson) from the original Night Court series, convinces former district attorney, Dan Fielding (John Larroquette), to return to be a defense attorney in Night Court. She does so by referencing an exchange that Dan and Harry had in the past in an important moment.
The revival chose not to do a flashback of the scene from the original Night Court, so I thought it'd be nice to feature it here.
JV on YouTube shared the scene, which happened in Season 3's two-part "Wheels of Justice," where Harry had to rule against a mother and son on a case and the son was then shot and killed when "forced" into doing a robbery to get some money. Harry just quit on the spot when the news came in, and went to a pool hall. The rest of the Night Court crew followed him to get him to come back, and ultimately, Dan convinced him by admitting how much he admired Harry…
Excellent sequence, and it was quite clever to do a callback to that scene for Abby to get Dan to come back to work at Night Court (how her dad would have a souvenir pool ball is beyond me, but that's another issue).
Feel free to e-mail me at my all-new, much shorter e-mail address, brian@poprefs.com, for suggestions for shows for us to do in future installments!