The Rookie Failed to Properly Hang a Lampshade on the 'Chenford' Romance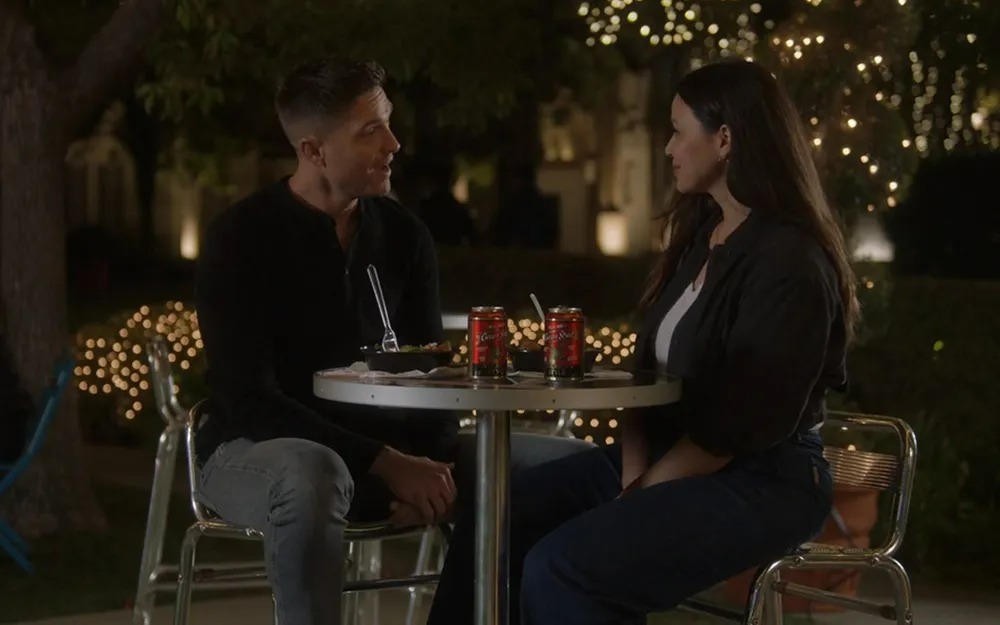 Today, I explain how The Rookie tried to hang a lampshade on the "Chenford" romance, but failed to do so.
Knowledge Waits is a feature where I just share some bit of pop culture history that interests me that doesn't quite fit into the other features.
As I wrote a while back, as soon as The Rookie began teasing that Sergeant Tim Bradford (Eric Winter) and his former trainee, Officer Lucy Chen (Melissa O'Neil) as a possible couple, it was inevitable that the two would begin dating. They went on their first date together in the first The Rookie episode of the new year, and the show actually chose to use the opportunity to essentially hang a lampshade on the entire idea of whether it was appropriate for "Chenford" to happen. Oddly enough, though, for an episode specifically DESIGNED to hang a lampshade on the idea, it failed to actually, you know, hang a lampshade on the idea!
As a quick reminder in case you're unfamiliar with the term, "hanging a lampshade" is what you call it when you directly address in your story something that you think that the audience might take issue with (as my pal, Brenda, noted to me the other day, a lot of the Meta-Messages that I've been featuring this month basically also served as lampshade-hanging, just doing so through humor).
The problem, though, comes from the PURPOSE of the lampshade-hanging. When it's used humorously, it's typically just the show poking fun at itself, like the episode of Murder, She Wrote where someone points out how weird it is that Jessica Fletcher's nieces and nephews are routinely arrested for murder (always falsely, of course, but still, it's not normal).
However, when used seriously, the point of the lampshade-hanging is to anticipate the criticism and then defend it. That was clearly the intent of the latest episode of The Rookie, "The List," which has Sergeant Grey (Richard T. Jones) ask Lucy and Tim to talk to rookie officers, Aaron Thorsen (Tru Valentino) and Celina Juarez (Lisseth Chavez), about rumors that they are dating (no one yet knows that Tim and Lucy are dating). So the rest of the episode has Aaron and Celina explain why it is NOT a bad thing for cops to date each other.
This is an important thing for the show because when the series began, Chen was secretly dating one of her fellow rookies, John Nolan (Nathan Fillion, the star of the series, as the oldest LAPD rookie ever) and Nolan's training officer, Talia Bishop (Afton Williamson), specifically took Chen aside to inform her that if it was discovered that she was dating Nolan, that it would ruin her career. Since that point, none of the cops have dated on the show, but "Chenford" has been inevitable for quite some time, so the show likely felt that it had to address why it was now taking a new approach to cops dating.
The problem, though, is that while generally defending the idea of cops dating, Thorsen explains that the only reason it would be bad for two cops to date is if one was a superior to the other one, and, well, Tim is a sergeant and Lucy is an officer and they're in the same command, so that's the problem, the show directly points out why a Tim and Lucy relationship IS inappropriate…but then does it anyways.
I legit don't care about "Chenford" one way or the other, except that it doesn't make sense within the show's narrative for the characters due to Tim being a sergeant in Lucy's command. The correct way to handle that, if they're going to have "Chenford" be a thing is to not bring it up. Just ignore it. Have the other characters ignore it. Cops date all the time on TV shows whether it makes sense or not. It's become such a
constant thing that I find it difficult to really care about it. However, to specifically bring it up, though, and THEN to ignore it, is not a good idea.
If you're going to bring it up to cut off criticism, you have to do it in a way where you successfully argue why it is okay for them to date. This was not that. It was a strange idea.