Sondheim Performed By Julie Andrews, Placido Domingo and…John Denver?!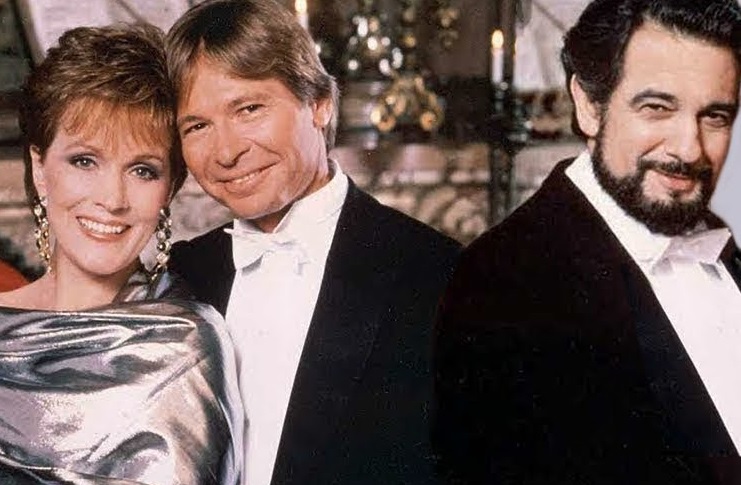 Today, we look at a surprising use of a Sondheim song in the middle of a Julie Andrews Christmas special in the 1980s.
This is "Suddenly Sondheim," a feature where we look at seemingly out of nowhere references to Stephen Sondheim in popular culture. You know, unexpected places and not, say, at the Tony Awards or on Glee or something like that.
I was watching an old Julie Andrews Christmas special from 1987 called Julie Andrews: The Sound of Christmas and it was filmed in Salzburg .
Well, in the middle of the show, Andrews decided to do a tribute to waltzes along with her two special guests, Placido Domingo and John Denver and one of the songs that they do is "Night Waltz" from A Little Night Music…
You don't expect to hear Sondheim in the middle of a Christmas special! And the mixture of Andrews, Domingo and Denver is quite a trip, as well!
Okay, folks, if you have a suggestion for a future edition of Suddenly Sondheim, feel free to drop me a line at brian@popculturereferences.com.