Sondheim's 'Not While I'm Around' Is Used to Soothe on Rules of Engagement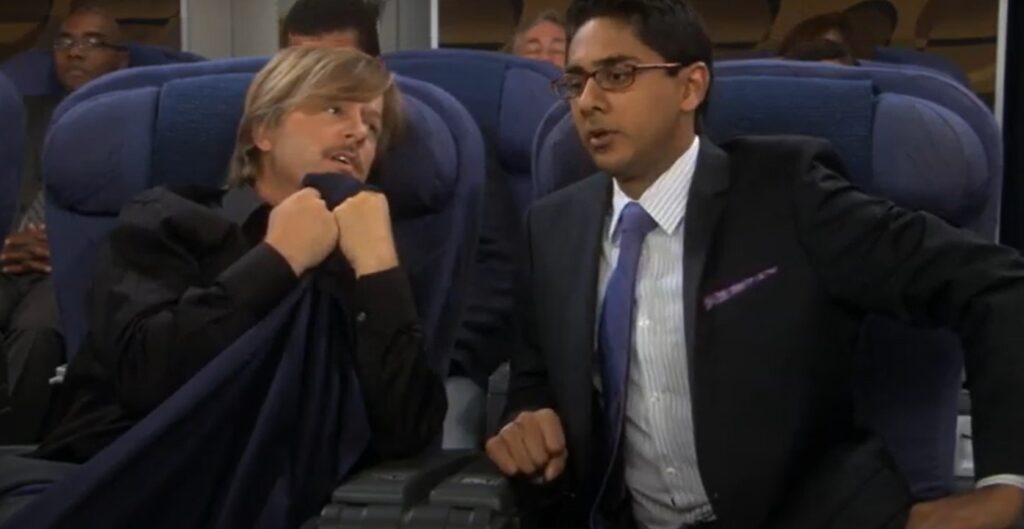 Today, we look at how "Not While We're Around" was used to comedic effect on Rules of Engagement.
This is "Suddenly Sondheim," a feature where we look at seemingly out of nowhere references to Stephen Sondheim in popular culture. You know, unexpected places and not, say, at the Tony Awards or on Glee or something like that.
The oddly long-running TV sitcom, Rules of Engagement (odd because it ran seven seasons and yet only once during that entire time did it get a full season's worth of episodes. They would bring it on as a midseason replacement every year and it just kept getting brought back somehow until it hit seven seasons and 100 episodes) was about two couples and a guy at different points in their romantic lives. Patrick Warburton and Megyn Price were the long-married couple, Oliver Hudson and Bianca Kajlich were newly engaged and David Spade was the confirmed bachelor.
In the third season, Spade's character, Russell Dunbar, hired a new assistant, Timmy Patel (played by Adhir Kalyan), who eventually became a regular character on the series.
In Season 5's "Handy Man," Timmy is invited to fly to Miami in first class with Russell, but he is disappointed when he learns that Russell only invited him because Russell is afraid of flying. When he was a boy, his nanny would sing showtunes to him to calm him down and so he begs Timmy to do the same and Timmy does so, including singing "Not While I'm Around" from Sweeney Todd: The Demon Barber of Fleet Street…
It's a cute scene.
Okay, folks, if you have a suggestion for a future edition of Suddenly Sondheim, feel free to drop me a line at brian@popculturereferences.com.