Steve McQueen's Star-Making Role Left the Show It Spun Out of Essentially Forgotten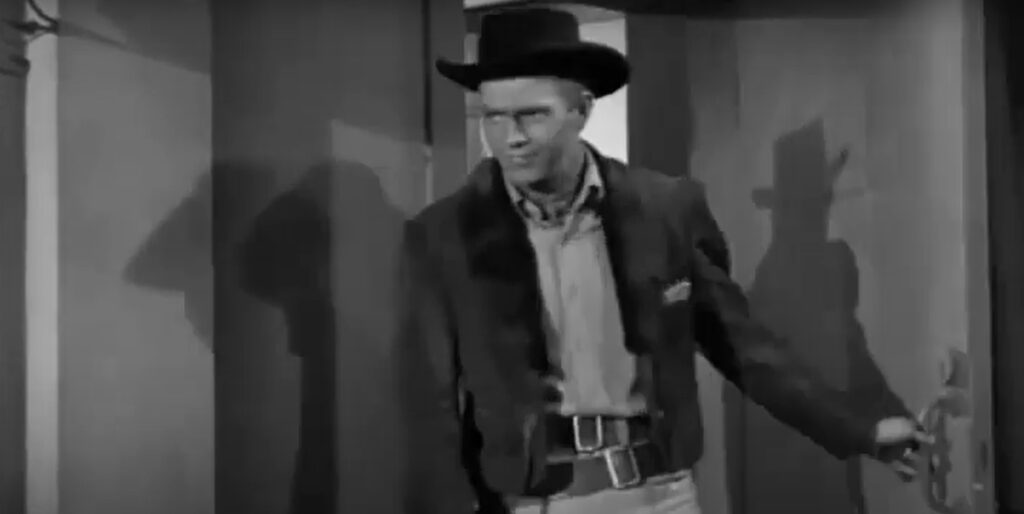 Today, we look at how Steve McQueen's big acting break occurred in a backdoor pilot to a TV series that is now basically forgotten.
This is Back Door Blues, a feature about "backdoor pilots." Backdoor pilots are episodes of regular TV series that are intended to also work as pilots for a new series. Sometimes these pilots get picked up, but a lot of times they did not get picked up. I'll spotlight examples of both successful and failed backdoor pilots.
CONCEPT: Wanted Dead or Alive, a bounty hunter hunts down his prey, dead or alive.
SERIES IT AIRED ON Trackdown
As I noted in a recent post, the success of the miniseries, Davy Crockett, which was serialized as part of the Disneyland TV series in 1954, was a gamechanger for American TV. There had been westerns on TV before, of course, but the success of Davy Crockett led to a DELUGE of westerns in the 1955-56 season and for many years to come, all hoping to cash in on the TV popularity of Davy Crockett.
One of those series was 1957's Trackdown, starring Robert Culp as Texas Ranger Hoby Gilman, who would, well, you know, track down bad guys.
However, after half a season of Gilman traveling around the west tracking down bad guys, the show decided to pivot to having Gilman sort of set up shop in a specific town, Porter, where he worked as the sort of fill-in sheriff. This allowed the show to add some supporting characters and not have to do new sets each week (Gilman would still occasionally leave Porter for "track down" missions).
Around the time that that change was made, the producers of the show created a new series idea about ANOTHER guy who would track down bad guys, only this time, he would be a bounty hunter and not an official man of the law. It is possible that the decision to make Gilman less of a "track down" character was to differentiate him from their new character. In any event, this bounty hunter character, Josh Randall, made his debut in the Trackdown episode, "The Bounty Hunter," in Season 1 of the series.
A bounty hunter is looking for a man and Gilman teams up with him to find him when it starts to be apparent that this man is a killer. He is arrested. As it turns out, the man who hired Randall was in prison himself and wanted the man to be just FOUND, not arrested, as he wanted to kill him as soon as he got out of prison himself. Thus, the first episode showed how Randall might put his life on the line and not even get paid in the end.
In any event, Josh Randall happened to be played by an actor getting his first starring role in a TV series, a guy named Steve McQueen. You might have heard of him.
DID THE PILOT GO TO SERIES? Yes
SHOULD IT HAVE? Yes, Wanted Dead or Alive was a big hit and McQueen became a TV superstar, eventually transitioning into becoming a major movie star, as well.
Okay, that's it for this installment of Back Door Blues! I KNOW you have suggestions for other interesting backdoor pilots, so drop me a line at brian@popculturereferences.com (don't suggest in the comments, as this way, it'll be a surprise!).