What Was the First TV Theme Song That Explained the Premise of the Show?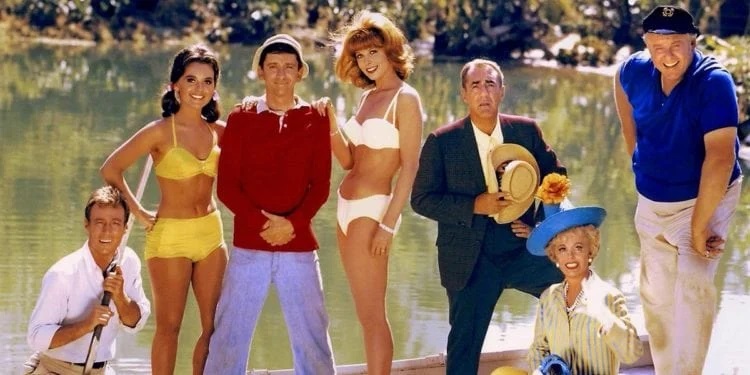 Today, we try to figure out what TV show first used the classic "explain the premise of the show" style of theme song.
In "When We First Met", we spotlight the various characters, phrases, objects or events that eventually became notable parts of pop culture lore, like the first time that JJ said "Dy-no-MITE" or the first time that Fonzie made the jukebox at Arnold's turn on and off by hitting it.
Mark Waid asked on Facebook which TV show was the first to have a theme like the famous Gilligan's Island theme song where the theme explains the premise of the show…
A few folks wanted to know what my take was, so I took some time to look into it and boy, it is a pain in the ass researching old TV shows.
It's important to note that before 1947, you couldn't record TV shows, so we have no idea whether there might have been a TV show before then that had a theme song that we're looking for, but I doubt it.
The first major contender would be Kukla, Fran and Ollie, the show about a pair of puppets who interacted with non-puppet Fran Allison (how good of a puppeteer was Burr Tillstrom that his show worked on the RADIO? The answer is, "Really good"), which had a theme song that basically introduced the show…
But it's not really the premise of the show, right? It's just the name of the show, really.
There were a few other shows after Kukla, Fran and Ollie that followed in that same basic idea (like the Howdy Doody Show), doing a VERY general idea of what the show is about, but not really.
Lots of shows, like Mama, explained the premise of their show in their opening, but not in SONG form…
In October 1952, I Married Joan debuted, which had a theme song that DID, ostensibly describe the show, but just a basic "I married Joan" deal…
I think it is fair to say that if you're looking for a Gilligan's Island-style song, then I Married Joan would not be what you're thinking about, so I'm discounting it.
The game-changer was the miniseries, Davy Crockett, which was serialized as part of the Disneyland TV series in 1954…
That theme song described the premise of the show and it was a big hit. But since it was a show within a show, I think you could easily argue it was easier to experiment with the theme, so it is not as significant as if it was its own show.
However, once Davy Crockett's theme song was a sensation, then the following TV season, a BUNCH of shows followed suit, and the first show to get to the air was Tales of the Texas Rangers at the end of August 1955 (thanks to Kurt Busiek for noting this one)…
Then a week later, in September 1955, The Life and Legend of Wyatt Earp, debuted with a theme describing the show's premise…
The Adventures of Robin Hood followed at the end of that month with a similar styled opening theme…
and closing theme….
so Tales of the Texas Rangers wins, unless I missed some other show from even EARLIER in August 1955.
Thanks to Mark for such a challenging question. Thanks should be in quotes (I kid, obviously I like this stuff, even if it is difficult).
If anyone has a suggestion for a future edition of When We First Met, drop me a line at brian@popculturereferences.com.