That Time Angela Lansbury Trashed Priscilla Barnes' Acting Out Of Nowhere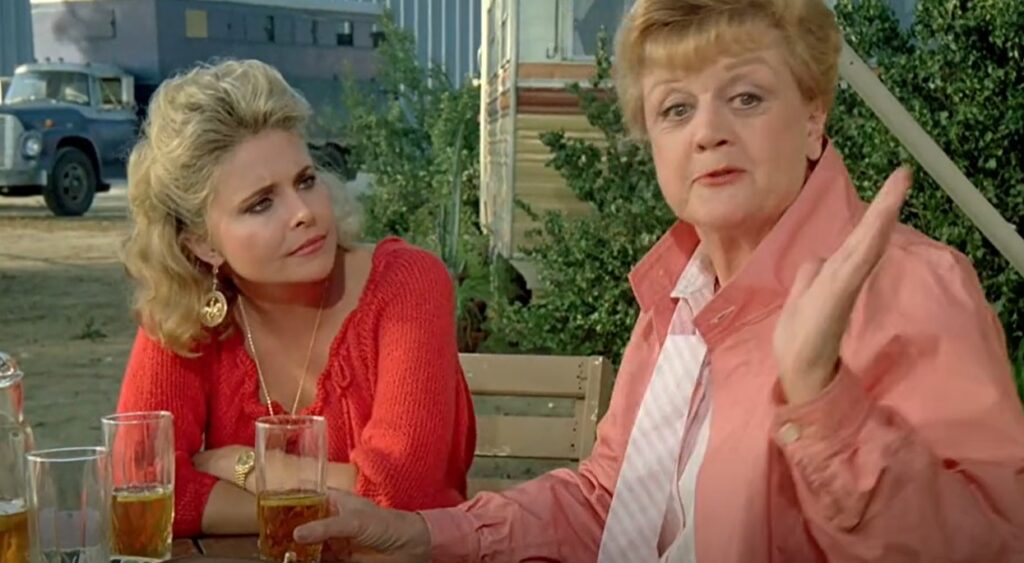 Today, we look at the time Angela Lansbury threw Priscilla Barnes' acting under the bus out of nowhere.
This is Quite a Story, a sort of catch-all feature where I share short, interesting anecdotes from interviews or books that don't really fit into any other feature.
Something that is hard to imagine for most people today is that, for a period in time, the TV Guide actually did some legit articles. Like, they really went in-depth. For instance, I did a legend years ago about why Meg Foster was replaced as Chris Cagney on Cagney and Lacey and it was TV Guide who got an executive to admit it was because the network felt that they seemed like lesbians.
So when the magazine did a spotlight on Angela Lansbury during the second season of her hit series, Murder, She Wrote, it wasn't shocking that they'd dig a little deeper than a typical puff piece, but it was still bizarre to see Lansbury throw, of all people, Priscilla Barnes, under the bus!
At the time of the spotlight, the show was filming Season 2's "Murder by Appointment Only," with Jayne Meadows (going by Jayne Meadows Allen, which I don't think she normally did, even though her husband, Steve Allen, was pretty famous). Meadows Allen noted that the show was interesting because it showed that older actors could still do great work, "Angela's success with this show has opened the doors to reemployment of, shall we say, seasoned actresses of my age. I've never gotten so much TV work from so many shows. And let me tell you this; without Murder, She Wrote last year, there would be no Golden Girls this year. Angela proved to network executives that a lot of us more mature people can help make hit shows, too, and we're being hired again for the time in years."
Nice sentiment, right? But then Meadows throws in a shot out of nowhere, "Maybe the time is past for all those kid stars in their 20s who don't know how to act."
And amazingly enough, the article then FOLLOWS UP THAT THOUGHT BY ACTUALLY TRASHING A SPECIFIC YOUNGER ACTOR!
The article continues, "A few weeks earlier there was a vivid example of the youth-versus-maturity flap. One of the guest stars on Murder, She Wrote that wek was Priscilla Barnes, who not so long ago was a star on the vastly successful Three's Company. One of the keys to the popularity of Murder, She Wrote is that the audience tries to guess who among the stars is the murderer. Barnes, the murderer-of-the-week, couldn't conceal the guilt in her face in the first scene she played with Lansbury, and thus gave away the entire plot.
'My God,' said Lansbury to director Peter Crane, 'we've got to do something. Let's work with her.' She worked with Barnes, in her usual kindly fashion. Director Crane worked with Barnes, a little less kindly. The guilt was still there. It finally had to be covered up with clever splicing diversions in the editing room."
Now, yes, Lansbury was willing to work with her, and that's nice, but come on, she also was willing to let the article quote her trashing how useless Barnes was in the episode!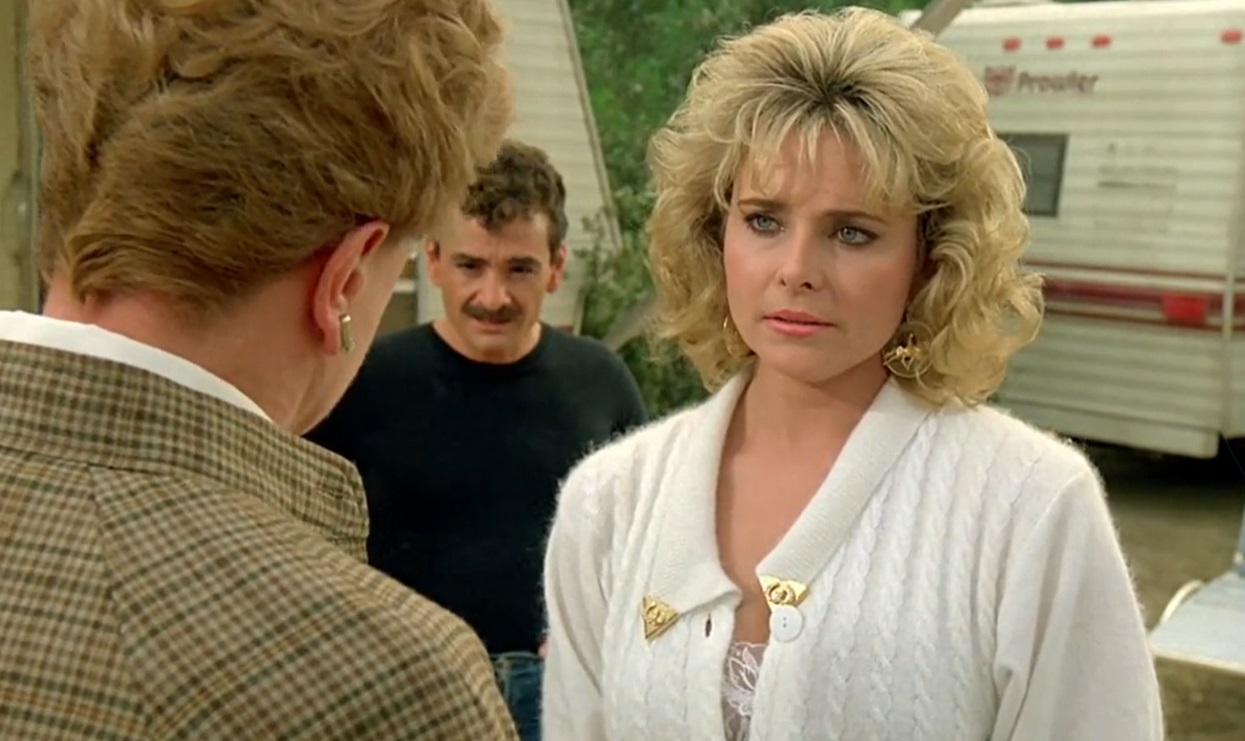 I mean, whatever, it's Lansbury's call, it just really took me by surprise to see her call out a fellow actor by name in a profile piece like this.
If you see any interesting anecdotes from interviews or books that you think would be worth spotlighting, drop me a line at brian@popculturereferences.com.