The Bizarre Failure of NBC's 'Prime Time Starts At 7:30'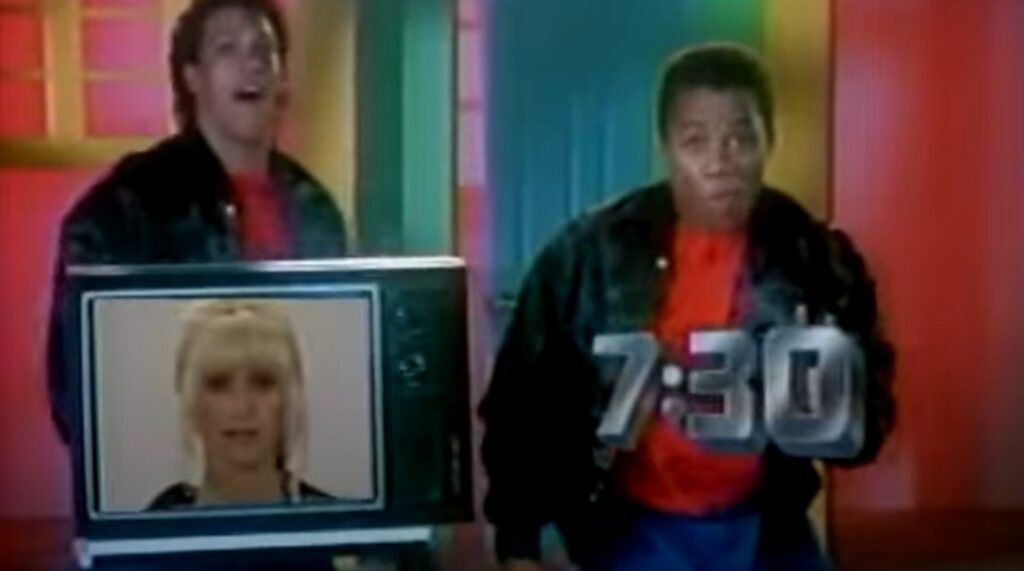 Today, we look at NBC's painfully unsuccessful attempt to take back the 7:30 PM hour from syndicated game shows and entertainment news by launching a series of syndicated TV series.
In Remember to Forget, we spotlight pop culture stories that I wish I could forget, but I can't, so I instead share them with you all, so you're stuck in the same boat as me!
As I wrote about in an old TV Legends Revealed, in 1970, the Federal Communications Commission (FCC) passed the Prime Time Access Rule, which forced the networks to "give back" an extra half hour from prime time to the Top 50 local TV affiliates (which, at the time, was basically every affiliate) to use for whatever they wanted. The networks, of course, hated losing those half hours.
In 1981, Entertainment Tonight started airing in the 7:30 time slot in most cities and then two years later, a syndicated evening version of Wheel of Fortune exploded in popularity in that 7:30 PM time slot, also in most cities (eventually, a syndicated evening version of Jeopardy worked out a deal to be paired with Wheel of Fortune in a 7-8pm programming block. Of course, since this is syndication, that wasn't true for every city, just a lot of them. Initially, Jeopardy was often programmed AGAINST Wheel in the major markets).
However, first run syndication was also a common use of that 7:30 PM time slot, as well as prominent reruns of recent hit shows, like M*A*S*H. In 1987, though, NBC decided to do a push for that hour by being the first network to try to program the 7:30 PM hour itself, using a different first run syndication show each weeknight (NBC was not allowed to produce the shows themselves, but a relaxing of syndication rules allowed them to cut deals with outside production studios to do the shows FOR NBC) and that would air on all affiliates that were directly owned by NBC (and offered to other local affiliates that carried NBC programming, of course). The idea, of course, was to get people to tune to NBC stations at 7:30 and presumably stick around for the "real" NBC prime time shows. It's not a ridiculous idea, honestly.
The big ad campaign was "Prime Time Starts at 7:30," which irritated the heck out of so many people, because the other networks were, like, "No, dude, it doesn't. Prime time still starts at 8pm" and the other TV station affiliates were saying, "We've been doing first run syndication at 7:30 PM for YEARS. Why in the world are you acting like you cam up with something new here?"
Amusingly enough, outside of the affiliates literally owned by NBC, NBC couldn't even really get that many of their affiliates to even agree to air all five of the shows. The affiliates basically played pick and choose out of the ones they thought would succeed.
The plan really required the shows to be actual DRAWS for it to work as NBC intended. Alas, they mostly were not (it is fair to note, also, that NBC spent less money on these shows than normal sitcoms).
Monday was Marblehead Manor, a show about the servants at a mansion, starring Paxton Whitehead and a pre-Seinfeld Michael Richards…
Tuesday had the most hyped show, as it saw Suzanne Somers returning to sitcom work after her Three's Company contract dispute fiasco ended with everyone losing. She's The Sheriff saw her play a single mom who got appointed the sheriff when the previous sheriff (her husband) died. George Wyner played her chief deputy who wanted the job for himself and kept trying to get her to fail so that he could take over…
Wednesday was a TV adaptation of the hit play (and classic Jimmy Stewart film), You Can't Take It With You, starring Harry Morgan from Dragnet and M*A*S*H fame…
Thursday saw the debut of Out of This World, a charming science fiction series starring Donna Pescow from Angie and a young Maureen Flanagan as her half-alien daughter who gained powers on her 13th birthday, courtesy of her alien father who she communicated with through a special device (superstar Burt Reynolds was the uncredited voice of her father)…
Finally, Friday had the latest attempt to take a canceled sitcom and give in new life in syndication with We Got It Made, a show about a beautiful maid who moves in with two bachelors. I annoyingly can't find the Season 2 opening credits anywhere, but here are the Season 1 opening credits. Matt McCoy and Stefanie Kramer did not return for the syndicated version (Kramer left the show before Season 1 even ended to join the then-new TV series, Hunter).
The whole thing was a major flop, with only two of the series making it past a single season. She's the Sheriff was moved to weekend syndication and lasted for an additional season while Out of This World, clearly the best of the bunch, lasted three more seasons airing at different times (mostly weekend syndication, as well).
If anyone else has an idea for a future Remember to Forget, feel free to suggest other topics for future Pop Culture Theme Times to me at brian@popculturereferences.com.