The Office Avoided a Narrative Pitfall With The Farm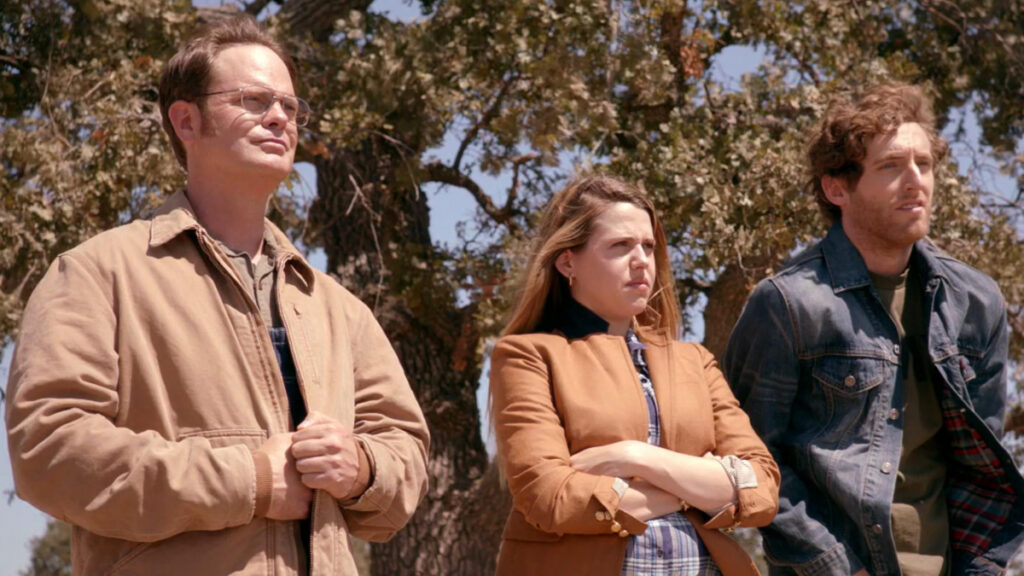 Today, we look at how The Office almost derailed Dwight's narrative with a spinoff called The Farm.
This is Back Door Blues, a feature about "backdoor pilots." Backdoor pilots are episodes of regular TV series that are intended to also work as pilots for a new series. Sometimes these pilots get picked up, but a lot of times they did not get picked up. I'll spotlight examples of both successful and failed backdoor pilots.
CONCEPT: Dwight Schrute inherits a farm estate, but only if his siblings move back home to run it with him.
SERIES IT AIRED ON The Office
This is really one of the all-time great questions when it comes to spinoffs, right? Is it worth derailing the narrative of a character on a classic series if it means that you get a bunch of NEW stories with one of the great actors on your classic show? It's easy for me to say "avoid messing up the classic series," but at the same time, it is hard to say, "Hey, great actor, don't get your own spinoff where you get to be the star!" How do you turn that down?
And that, of course, was the problem that came up with Rainn Wilson as The Office entered its final season and Paul Lieberstein (the showrunner of the series for Season 5-8, who also played Toby on the series) left the show to concentrate on creating a spinoff of the series as it ended featuring Rainn Wilson's classic character, Dwight Schrute, as Dwight would theoretically leave Dunder-Mifflin to take over his deceased aunt's farm estate.
Dwight famously had a beet farm on the series and the Schrute family and all of their weird rituals were a recurring joke throughout the series, so it was natural enough to think about extending that concept into a new series, only bringing in Dwight's heretofore never seen siblings, played by Majandra Delfino and Thomas Middleditch, who are very different than Dwight, but part of their aunt's will insists that they have to run the farm with Dwight. Dwight's sister has a son, played by Blake Garrett Rosenthal.
In the backdoor pilot ("The Farm"), the seventeenth episode of The Office's final season, all of that stuff is set up, and honestly, Wilson's interactions with his siblings and his nephew were fine. They cast the theoretical show very well (Matt Jones, who had previously been established as Dwight's cousin, would have also presumably been on the new series).
DID THE PILOT GO TO SERIES? No
SHOULD IT HAVE? That's the trick, right? The series gave Dwight an excellent ending, with him ending up with Angela and becoming the manager of Dunder-Mifflin. The ending of Dwight and Angela was handled beautifully. So I wouldn't want to have that ruined, which this series getting picked up WOULD have done. However, at the same time, I'm sure the show WOULD have been good. So while I still vote "no," had it become a series, I'm sure it would have been fine (before getting canceled after 13 episodes, having ruined Dwight's narrative arc on the series).
Okay, that's it for this installment of Back Door Blues! I KNOW you have suggestions for other interesting backdoor pilots, so drop me a line at brian@popculturereferences.com (don't suggest in the comments, as this way, it'll be a surprise!).