This Album Is Good – Courtney Barnett's Things Take Time, Take Time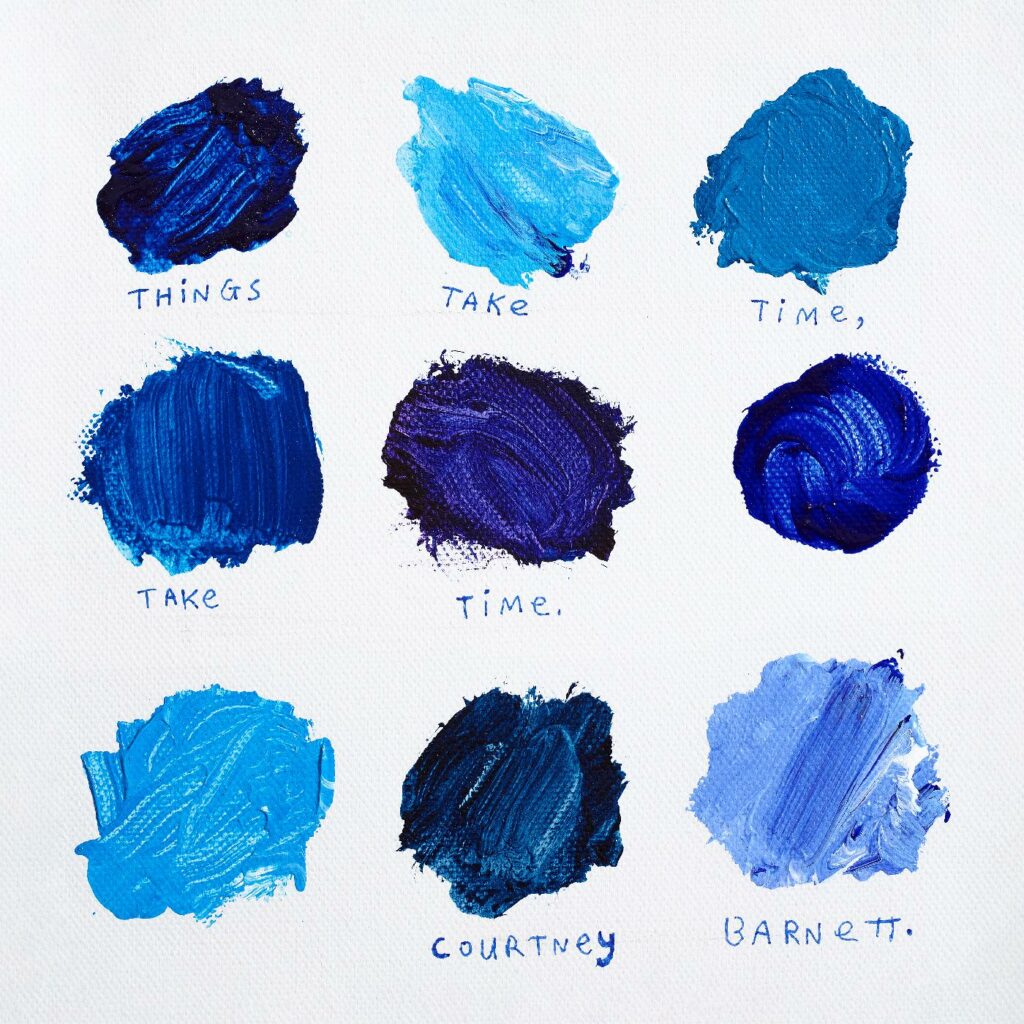 Today we look at the new album by Courtney Barnett, Things Take Time, Take Time.
This is "This Album Is Good," a feature where I'll try to spotlight a good new album every album release week (which I believe is Friday nowadays). This might not be a weekly thing, but I'll try to do them as often as I can. I'll perhaps expand into older albums, as well, but for now, I want to really show how every week there's typically at least one good new album released.
This time, I'm talking about Courtney Barnett's third album, Things Take Time, Take Time.
I'm a big Courtney Barnett fan, but I'll admit, she's very much an acquired taste. She has that talk-singing style that guys like Woody Guthrie started in the folk era and that Bob Dylan and Lou Reed adapted in the folk and rock eras. If you don't like that sort of thing, then Barnett is not going to be your cup of tea (my wife, for instance, is not into that sort of thing).
The album was written and produced during the pandemic, so it was a very stripped down affair, which I think makes things a bit MORE accessible than a standard Barnett album (although I personally prefer the full band effect) but you still get that basic Barnett feel to things. The album opener, "Rae Street," is that classic Barnett-type of song where she basically just tells an interesting story in a rambling way…
It sounds like Barnett likely went through some sort of break-up, but her take on break-up songs, like "Before I Gotta Go," is a bit more upbeat than what you would think…
The lyrics, though, are interesting. Barnett has a nice way of turning a phrase…
We got angry, said some careless things
Who was wrong remains unclear
Pride like poison, always keepin' score
You don't have to slam the door
I love the way she delivers some lines in her sort of drone-y Australian accent, like this bit in "Write A List Of Things To Look Forward To"…
Sit beside me, watch the world burn
We'll never learn, we don't deserve nice things
And we'll scream self-righteously
We did our best, but what does that really mean?
She really turns "but what does that realllllly mean?" well.
I'd probably have preferred it had she had a full band behind her, but really, I get it, the pandemic caused some problems, so fair enough, Courtney!
It's still a solid effort that will keep me looking forward to her next one, as well!
If there's an upcoming album that you're excited about that you want me to make a point of listening to, you can drop me a line at brian@popculturereferences.com and I'll see if I can give it a listen!