This Album Is Good – Nathaniel Rateliff & The Night Sweats' The Future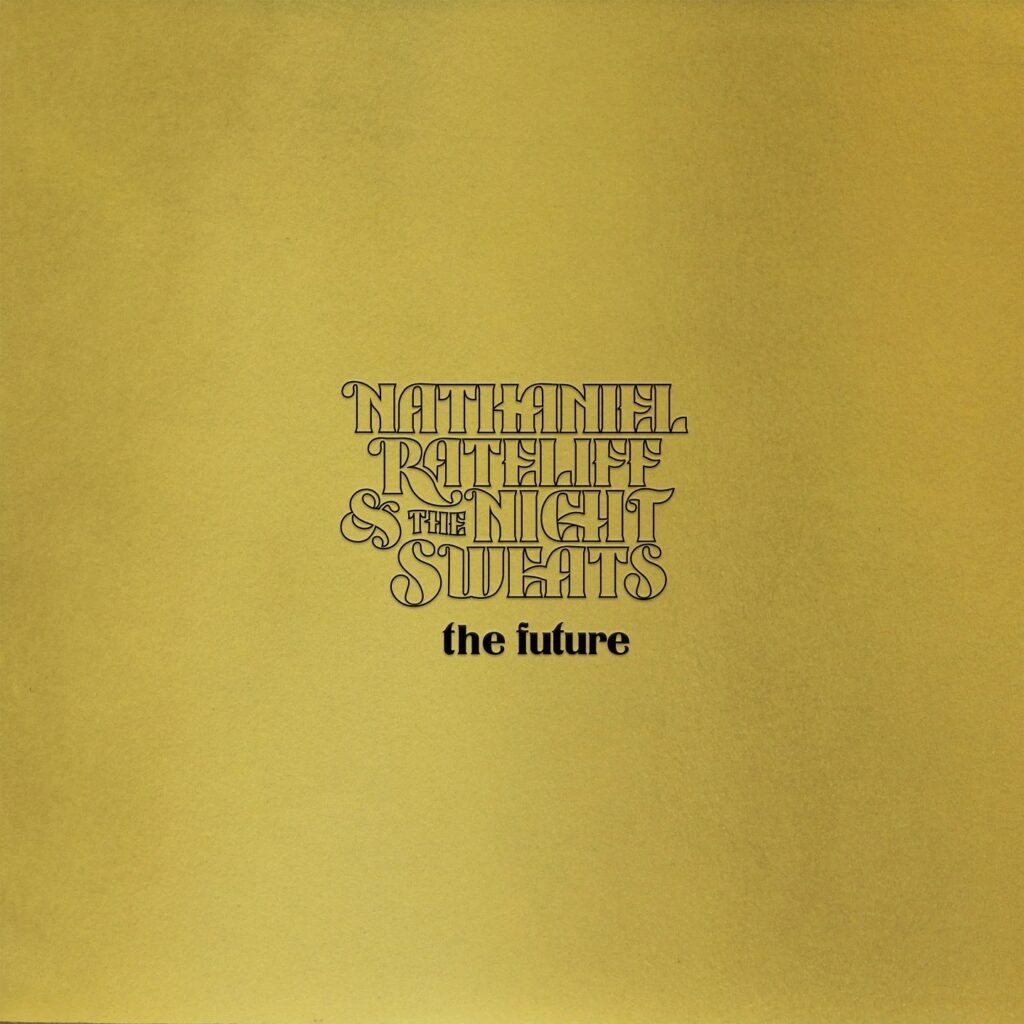 Today we look at the new album by Nathaniel Rateliff & The Night Sweats, The Future.
This is "This Album Is Good," a feature where I'll try to spotlight a good new album every album release week (which I believe is Friday nowadays). This might not be a weekly thing, but I'll try to do them as often as I can. I'll perhaps expand into older albums, as well, but for now, I want to really show how every week there's typically at least one good new album released.
As an aside, this is the third week of me doing this, and so far, I've done one folk pop album and two folk rock albums. I do, in fact, enjoy folk rock and folk pop a lot, but I'm honestly not trying to avoid doing other genres. I just have not been seeing them as options on the site I use to show when new albums are coming out (Uproxx). Are perhaps some albums NOT coming out on Fridays? Even looking at next week, some of the ones with the most buzz about them a pop rock band, a folk rocker, a sort of classic rocker and an indie rock band. So please, if you think there's a good rap, r&B or straight pop album coming out in November or December or whenever, please let me know and I'll make a point of listening to it.
Anyhow, as to the album I'm talking about today, Nathaniel Rateliff and the Night Sweats' The Future.
Right off the bat on this album's title track, "The Future," Rateliff makes it clear what kind of album this is going to be. The song opens with the lyrics:
Is the future open
Is the future seen
You'd have to pray forever and if you don't believe
They'll come down on you
From the longest fall
And Ratecliff hits that "seen" with the most Bob Dylan-esque inflection you can ever imagine and it is then obvious that this album is meant to be an homage to the artistic influences of Rateliff and his band.
Rateliff was a solo artist doing mostly folk rock (and even before he want solo, his previous band, Born in the Flood, was ALSO a folk rock band) seeing not a whole lot of commercial success when he formed a side project in 2013 called The Night Sweets, embracing an old school R&B soulful flavor, as well, and this sort of shot in the dark project turned out to be a surprise hit. The first two Nathaniel Rateliff and the Night Sweats albums (released in 2015 and 2018, were hits, with the debut album going Gold in the United States.
Last year, Rateliff released his first solo album since forming the Night Sweats and it was also a minor hit, with Rateliff also appearing on Saturday Night Live as a musical guest, a shocking career turnaround for a guy who was pretty down on his luck, career-wise, back in 2013.
So this is a joyful celebration of the band's influences, with its mix of soul and folk and Americana being a real blast. The first single, "Survivor," is a boisterous offering…
but the highlight of the album is the closing track (and the second single off of the album), the brilliant Motown-inspired "Love Don't"…
This is really just a delightfully fun album.
If there's an upcoming album that you're excited about that you want me to make a point of listening to, you can drop me a line at brian@popculturereferences.com and I'll see if I can give it a listen!