Top Five Dean Stockwell Episodes of Quantum Leap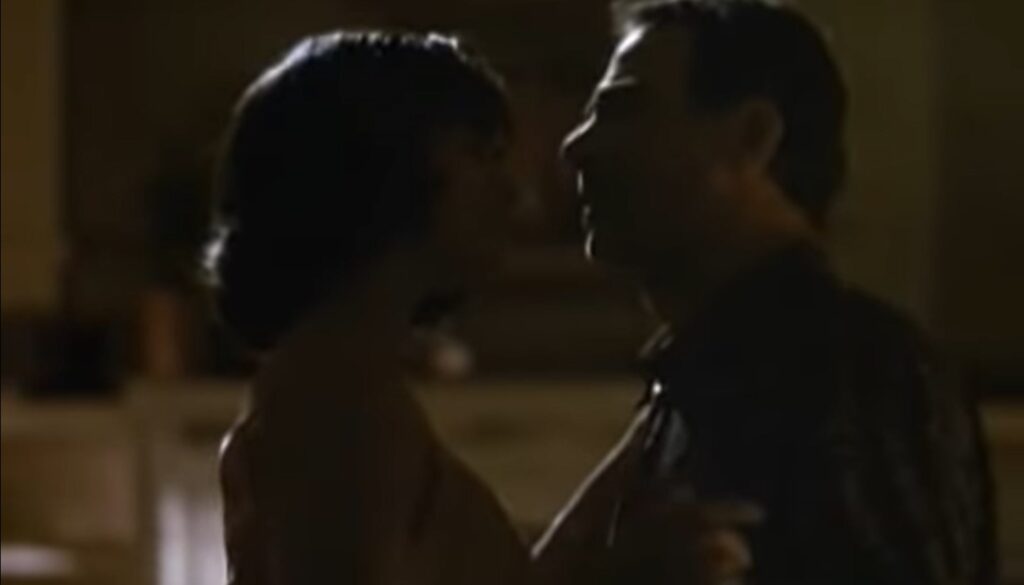 Today, we count down the top five Dean Stockwell episodes of Quantum Leap.
This is Top Five, where I rank certain pieces of pop culture.
The late Dean Stockwell was a very important part of Quantum Leap, as he and star Scott Bakula were literally the only two regular cast members of the series. The show, and their performances on it, were highly acclaimed, with Stockwell being nominated for an Emmy Award four times as Best Supporting Actor in a Drama Series (losing to, respectively, Jimmy Smits, Timothy Busfield, Richard Dysart and Chad Lowe. That last Lowe win was particularly interesting because Lowe was 25 while the other four nominees were 53, 57, 63 and 71. Stockwell was the median aged nominee at 57!). In honor of Stockwell (who passed away on Sunday), I am going to count down my picks for the five best episodes of Quantum Leap with Stockwell in mind.
HONORABLE MENTIONS
There are obviously MANY great episodes for Al, but I can't just rattle off 90 episodes, so I'll hold myself to just four honorable mentions.
"A Leap for Lisa" sees Sam leap into Al's life when Al was a young man, accused of a rape and murder. A married woman who had a relationship with young Al was going to explain that she was his alibi, but Sam guessed that he was here to keep her from ruining her reputation, so he told her not to. She then died that night, as she did in the original history, only now Al had no alibi and so Sam had to work really hard to clear his name. As the odds grew, Al suddenly disappeared as Sam's helper, as Al, you know, died in the past. Obviously, Sam eventually clears Al's name and Al was back to normal. For such an Al-centric episode, though, Dean Stockwell really didn't have a ton to do.
"Killin' Time" got to see Al kick some butt, as Sam leaps into the life of a sadistic killer holding a woman and her daughter hostage. The killer then escapes from the Quantum Leap project and Al has to go hunt him down or else Sam will be stuck in the past.
"The Leap Home – Part 2" has a powerful moment where Al chooses to help Sam save Sam's brother's life instead of rescuing young Al from captivity. When Sam tells him that he could have been free, Al gets a good speech about how he was always free in his mind.
"Boogieman" allowed Stockwell to play Al as the devil and really ham it up. Must have been a lot of fun. I initially dismissed it as JUST fun, but eh, fair enough, I'll give it an honorable mention, as I'm sure Stockwell had a blast.
5. "The Leap Home – Part 1"
While he was very helpful to Sam, Al was rarely the moral center of the show. One of his rare moments when he was was in "The Leap Home – Part 1."
In the episode, Sam is bemoaning the fact that he has leaped into his own life from when he was in high school, but he can't seem to do anything to change his family's future. Al explains that he should just be happy that he gets to see them again period.
4. "Leap of Faith"
Whether you like the idea of the formerly religious Al praying for Sam when he thinks Sam has been killed or not, the scene gave Stockwell a great chance to emote.
3. "Shock Theater"
Sam is hit with an electric shock soon after arriving in the life of a man in a mental institution, so his mind gets swiss-cheesed with the minds of the past people whose lives he leaped into. So Al has to do the heavy lifting in this episode (luckily, a mentally handicapped young man can see Al, so he can communicate with him and achieve Sam's mission without Sam).
It is a good enough episode that we'll forget the rap Al did.
2. "The Leap Back"
Sam and Al switch roles in this big acting showcase for Stockwell. Seeing Al act like Sam was a trip.
1. "M.I.A."
I mean, this one was obvious, right? Sam leaps into a time right before Al's wife meets the man that she left Al for when she believed that Al was dead. Al tells Sam his mission was to keep Beth from remarrying, but that hides the real lives at risk.
In the end, Al comes clean and Sam saves the day and Al gets a chance to say goodbye and have one last dance with Beth…
Amazing.
Okay, folks, that's my top five. Agree? Disagree? Let me know!
And if you have an idea for a future top five, drop me a line at brian@popculturereferences.com!