Top Five Most Underutilized 'Sacrificial Bond Girls'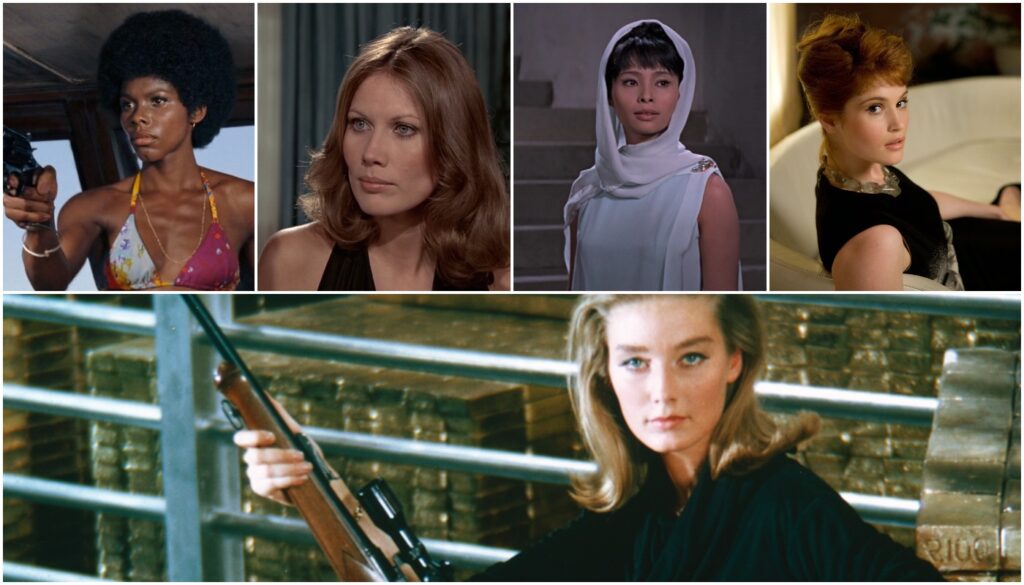 Today, we count down the top five most underutilized "Sacrificial Bond Girls" in the James Bond films.
This is Top Five, where I rank certain pieces of pop culture.
As you may or may not know, one of the most annoying recurring bits in the James Bond series of films is the so-called "Sacrificial Bond Girls." Sacrificial Bond Girls are the Bond Girls that Bond has sex with earlier in the film and then they are killed off to add some drama to the film (and to show how evil the bad guys are). As noted, it's one of the most annoying recurring bits in the Bond films (Spectre averted the cliche by having the Sacrificial Bond Girl of that film actually survive) and one of the reasons it is so annoying is because we lose some characters who COULD have been great but weren't utilized enough.
,
SOME OTHER EXAMPLES THAT DIDN'T MAKE THE LIST (I would say "Honorable Mentions," but a lot of them were pretty pointless characters who really weren't missed. I list them in order of how sad I was to see them get killed): Plenty O'Toole, Paris Carver, Solange Dimitrios, Sévérine, Countess Lisl von Schlaf and Corinne Dufour (I actually thought of this list with Corinne Dufour in mind and then she didn't even make the Top Five in the end. Just too many good examples)
Here are my picks for the most underutilized "Sacrificial Bond Girls"…
5. Rosie Carver in Live and Let Die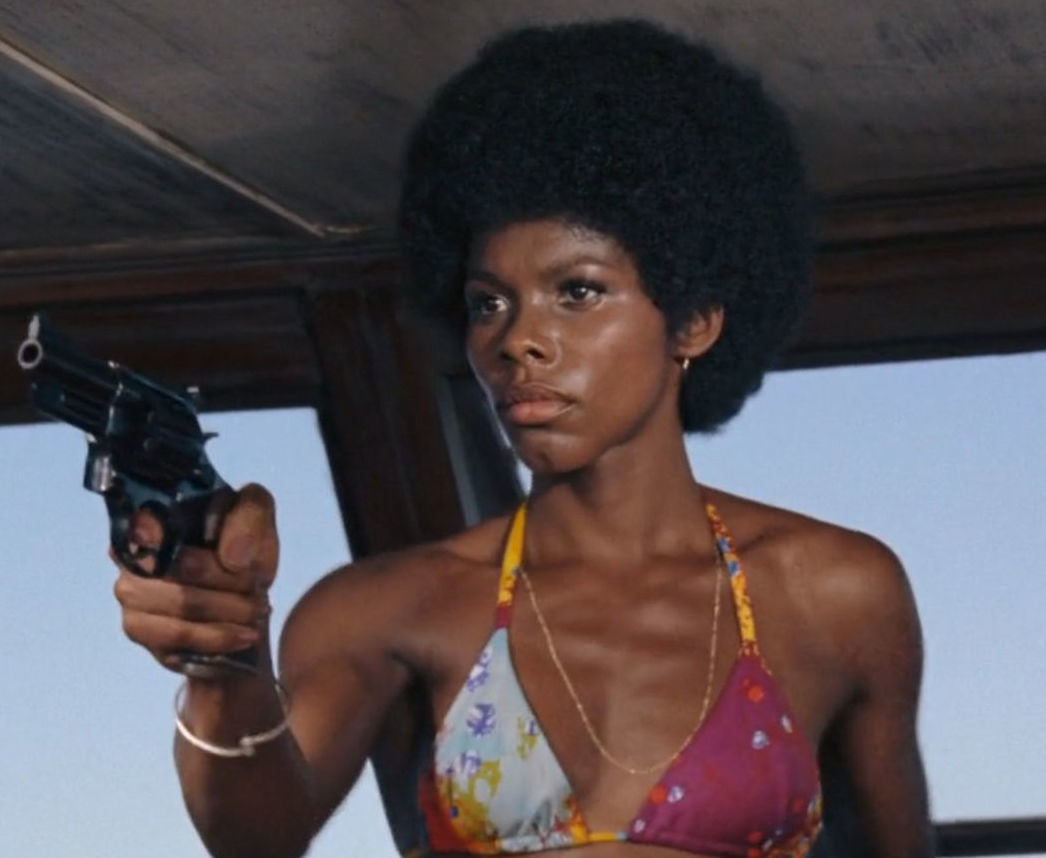 Gloria Hendry, who played Rosie Carver in Live And Let Die, was the first Black Bond Girl and for such a notable piece of Bond history, Carver is a total waste of a character.
She's a seemingly incompetent CIA agent who turns out to be instead an incompetent double agent who then decides to NOT kill Bond after they have sex and then she is killed by her evil boss. It's just such a waste of a historic character.
4. Andrea Anders in The Man With the Golden Gun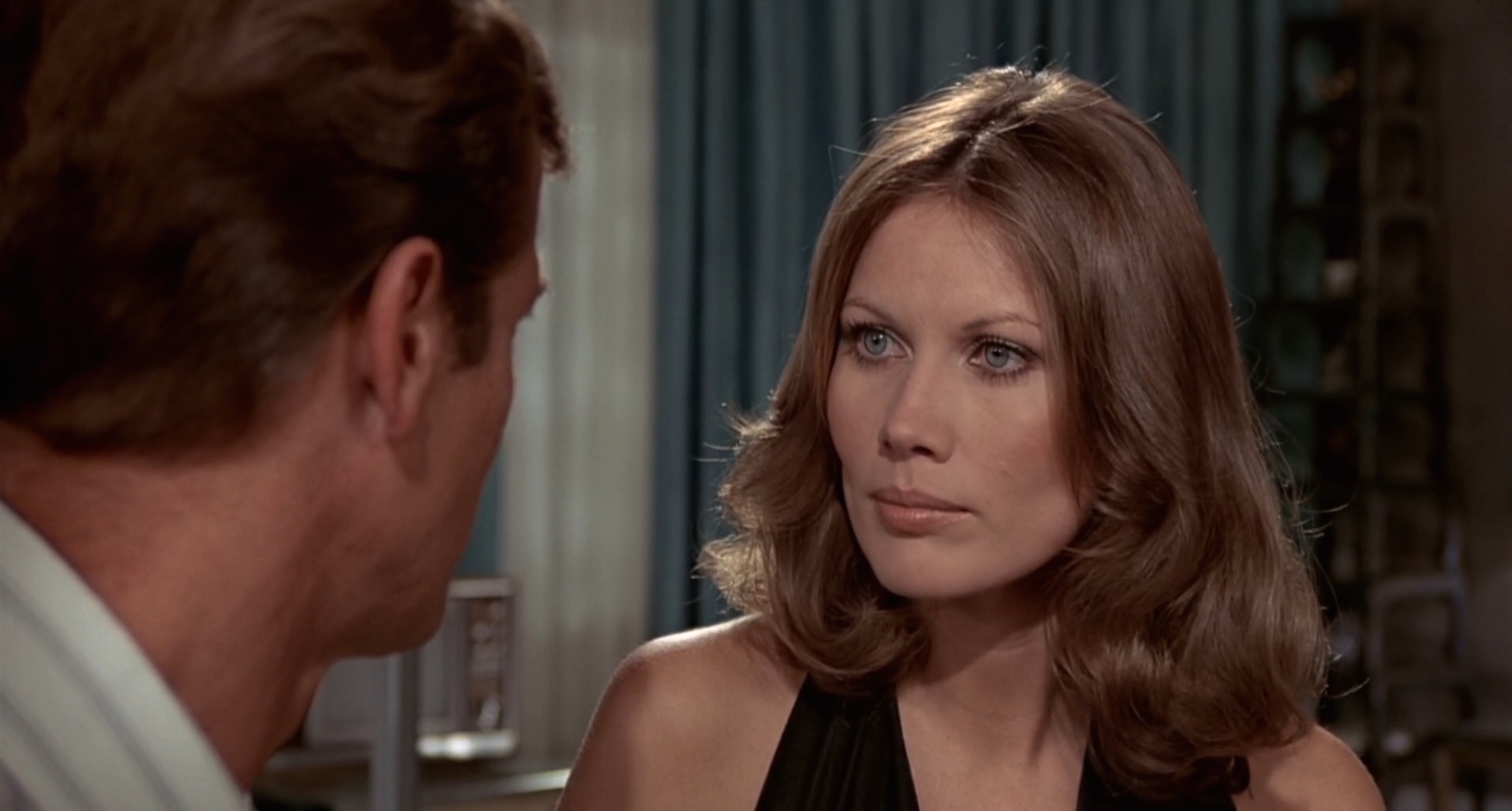 Maud Adams later became the MAIN Bond Girl in Octopussy, but before that, she was the Sacrificial Bond Girl in The Man With the Golden Gun. In the film, she sends a bullet with 007 carved on it to make MI6 think that James Bond is the next target of her lover, Francisco Scaramanga. This, of course, DOES put Bond on a path towards a showdown with Scaramanga.
It's a very clever bit for a character in a Bond film, but obviously she is then killed by Scaramanga when he discovers her deceit.
3. Aki in You Only Live Twice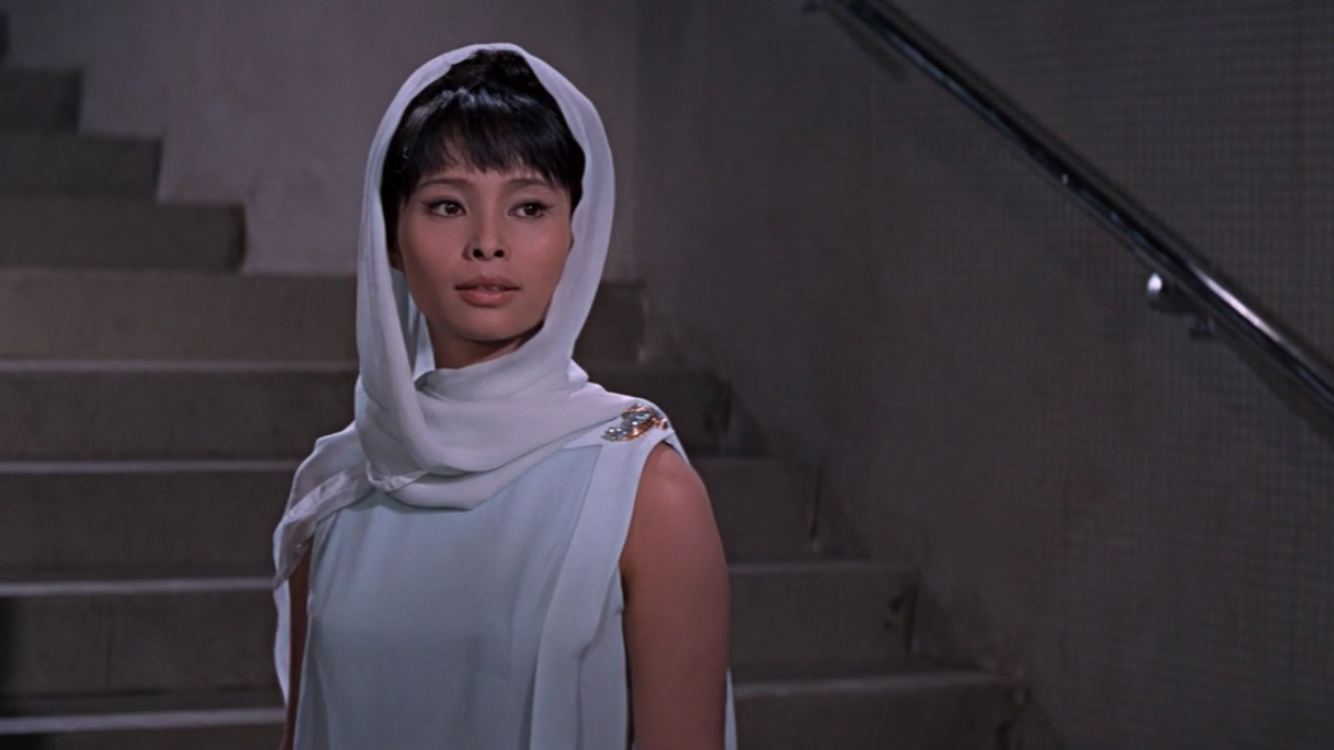 Akiko Wakabayashi's role of Aki in You Only Live Twice is a weird one. Mie Hama was going to play the character when she was called Suki, but Hama was having trouble learning English, so Wakabayashi, who was set to play the later (mostly silent) role of Kissy Suzuki, asked to switch roles. The producers agreed and after also agreeing to change the characters name from Suki to Aki, the role was beefed up, as well, and it's now a really badass character. She's basically a ninja female James Bond.
She is sadly then murdered by agents who were trying to kill Bond.
2. Strawberry Fields in Quantum of Solace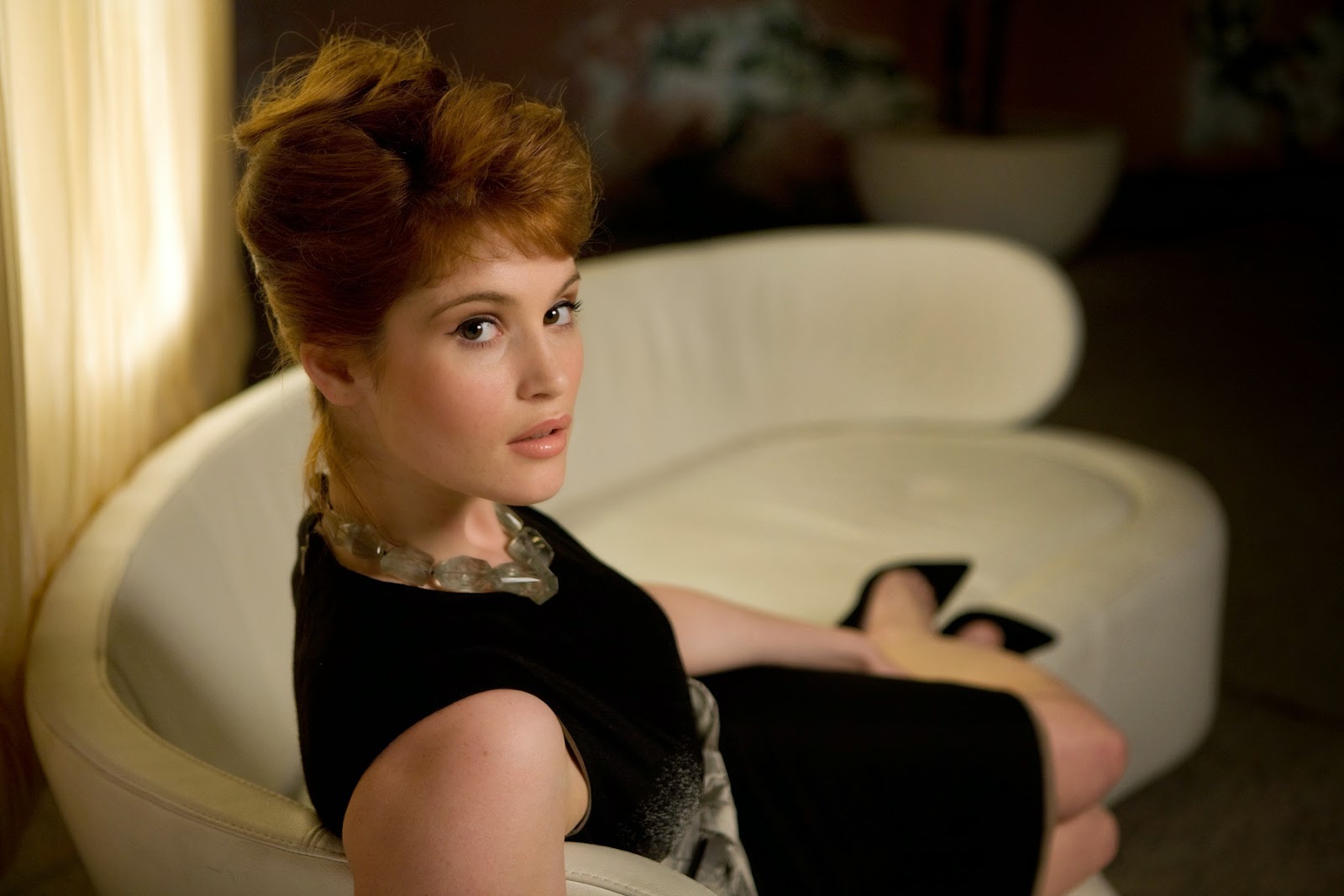 Gemma Arterton was a fascinating example where she was SUCH a great performer in her role as Strawberry Fields in Quantum of Solace that she elevated what was a really puny role into a character that, when she was killed by being dunked in oil (in a presumed homage to Jill Masterson being killed by being dunked in gold) in the film made viewers react with almost disbelief. "You killed HER off?"
Arterton wrote a hilarious essay, "The Woke Bond Woman" in Feminists Don't Wear Pink and Other Lies: Amazing Women on What the F-Word Means to Them, showing how Fields SHOULD have responded to Bond's come on, "'No thank you,' I say. Maybe he is attractive, but he's at least 20 years older than me, we've only just met, he's a colleague. Plus this man has a reputation. Don't women who go up to his hotel room and sleep with him usually die in some horrific yet iconic way? No, no. Not me."
What a waste.
1. Tilly Masterson in Goldfinger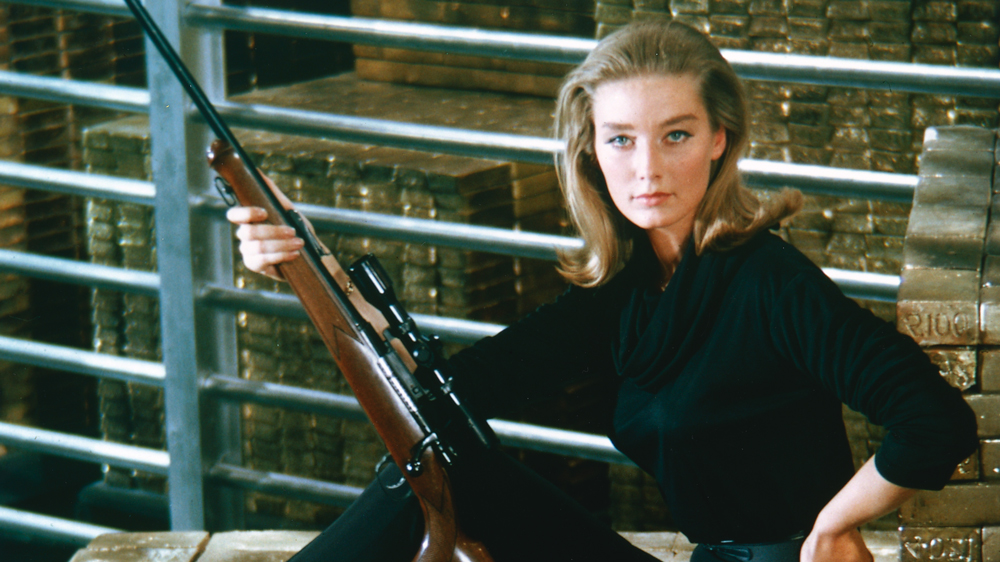 This ones gets the top spot because it's the rare sort of DOUBLE Sacrificial Bond Girl. Early in Goldfinger, Shirley Eaton's Jill Masterson helps Bond mess with her boss, Auric Goldfinger, after Bond figures out that she is helping Goldfinger cheat at cards. In retaliation, Goldfinger has her murdered, suffocating her in gold.
Well, later, when Bond is doing reconnaissance on Goldfinger, a mysterious assailant fires upon Bond. He hunts down his attacker only to discover that she is Tilly Masterson, sister of Jill Masterson, out for revenge (she was played by Tania Mallet, in her first and only film role, and the first of only two professional acting jobs period). So they decide to team up together…and then she's murdered by Godlfinger's henchman, Oddjob.
Fleming had a PERFECT setup for a Bond Girl and he then effectively said…eh, no thanks. There are probably at least half a dozen ACTUAL Bond Girls with less of a reason for being in their respective Bond films than Masterson had for being the female lead of this story. What a strange choice (yes, it gave us Pussy Galore, but come on!).
Okay, folks, that's my top five. Agree? Disagree? Let me know!
And if you have an idea for a future top five, drop me a line at brian@popculturereferences.com!