What Was the Best Episode of M*A*S*H?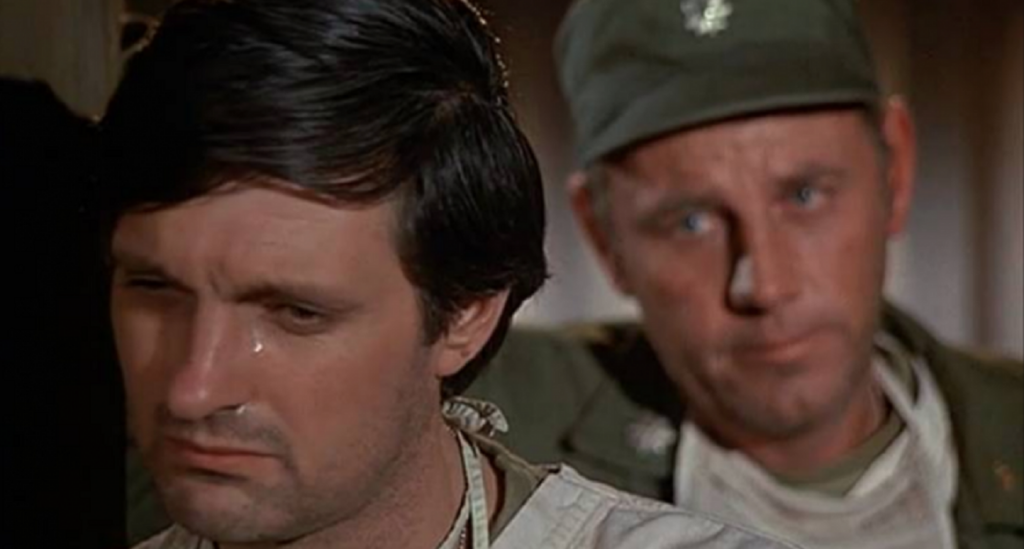 Today, I want to know what you think is the best episode of M*A*S*H.
Pop Culture Theme Time is a feature where I put a question to you to see what you think about a particular theme. I might later revisit the theme for a future Drawing Crazy Patterns or Top Five.
M*A*S*H is a fascinating series because the level of quality was so strong for so many seasons that it is really hard to pinpoint a "best" episode, and I honestly wonder whether it is fruitless even TRYING, but I guess since I came up with this challenge, I have to play along, and I will go with Season 1's "Sometimes You Hear the Bullet," because it was really the first episode that leaned into the heartache of war.
A friend of Hawkeye's who is writing a book about being a soldier called You Never Hear the Bullet (as unlike in the movies, in real life, you never hear the bullet that kills you), is killed (before he dies, he actually tells Hawkeye he DID hear the bullet, just like in the movies). Meanwhile, Hawkeye learns that a Marine has enlisted at 15 (played by Ron Howard right before Happy Days) using his older brother's name. Hawkeye gets the teen bounced from the Marine Corps because he is so sick of watching young men die in front of him, which outrages the kid, but Hawkeye feels it is worth it (later, tying in with Hawkeye's rival, Frank Burns, getting a bogus Purple Heart, Hawkeye endears himself to the kid again by giving him Frank's Purple Heart).
Hawkeye and his boss, Colonel Henry Blake, have a classic talk in the episode:
Henry Blake: Pierce, is there anything I can do to help?

Hawkeye Pierce: It's the first time I cried since I came to this crummy place. I don't understand that.

Blake: Well, Gillis was your friend. I mean, it's only natural that you'd, uh, you know.

Hawkeye: Henry, I know why I'm crying now. Tommy was my friend, and I watched him die, and I'm crying. I've watched guys die almost every day. Why didn't I ever cry for them?

Blake: Because you're a doctor.

Hawkeye: The hell does that mean?

Blake: I don't know. If I had the answer, I'd be at the Mayo Clinic. Does this place look like the Mayo Clinic? Look, all I know is what they taught me at command school. There are certain rules about a war. And rule number one is young men die. And rule number two is, doctors can't change rule number one.
People often reference the episode where Blake leaves the show, but I dunno, man, that episode is really just known for that one moment at the end. I think "Sometimes You Hear the Bullet" is great throughout, and, again, it was a serious episode when the show was not yet a really serious show, so it was all the more powerful for it (and man, Hawkeye crying is a SIGHT, boy howdy!).
By the way, one of the best quotes in the series' history was in an otherwise fairly bland episode, Season 5's "The General's Practioner." Hawkeye's whole "War isn't hell" speech. Maybe I'll do a bit on that in the future (I haven't done To Quote a Phrase at this site yet, right?).
Okay, that's my pick. How about you?
And feel free to suggest future Pop Culture Theme Time topics to me at my new, much shorter e-mail, brian@poprefs.com!