What Was the Song From the Latest Quantum Leap Episode, 'Fellow Travelers'?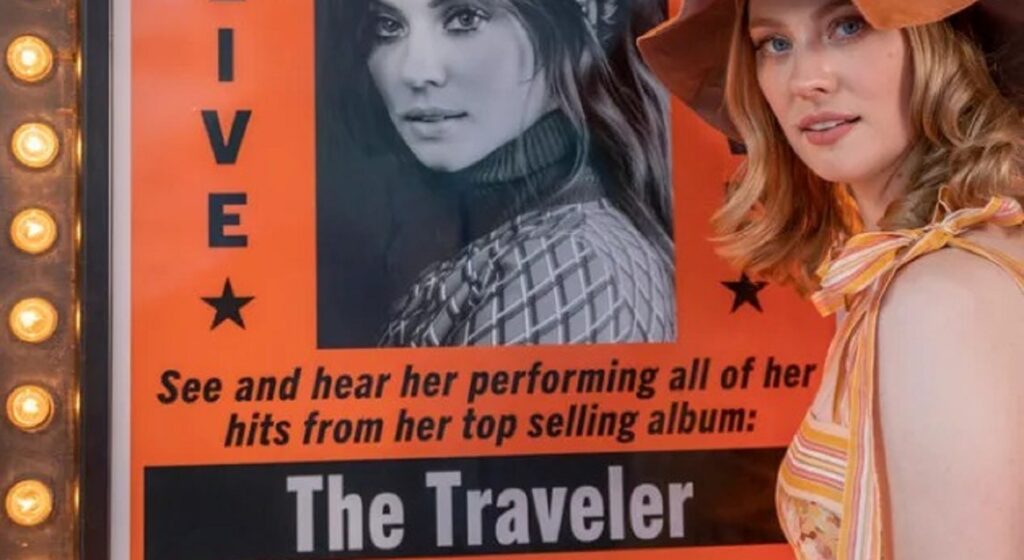 Today, we take a look at what was the song from the latest Quantum Leap episode, "Fellow Travelers."
In Pop Culture Questions Answered, I answer whatever questions you folks might have about movies, TV, music or whatever (feel free to e-mail questions to me at brian@pop culture references.com).
In the latest episode of Quantum Leap, "Fellow Travelers," Ben Song (Raymond Lee) leaped into a bodyguard for a famous singer, Carly Farmer (Deborah Ann Woll), where he has to save her life (and reunite her with her estranged sister/fellow singer/songwriter).
At the end of the episode, we see Carly (and her sister, Jamie) perform a song that has a lot of stuff tied to the plot of the series as a whole. It was called "Traveling On," which Carly dedicates to "all my fellow travelers out there."
The song was written by the singer/songwriter, Jamie Jackson, who is a longtime musician who typically works with her husband, Waz, scoring TV shows, and writing original songs for TV (as well as their other projects), along with singer/songwriter, Jamie Drake (yes, both Jamies). Here is the Waz-Jackson website and here is Jamie Drake's website.
Quantum Leap's executive producer, Dean Georgaris, had worked with Jackson on his earlier TV series, Bluff City Law, and he hired her to write the song for Carly Farmer (the episode was written by Georgaris and co-executive producer Drew Lindo).
The song is sung by Jackson and Drake, with lead vocals by Drake. Woll did an amazing job looking as if she is singing the song in the episode. Jackson actually worked it out so that the band who performed the song actually got to act as Farmer's backing band in the episode (other than a new piano player, since Jackson played piano on the song, and she wanted to be able to be separate from the performance so that she could see how Woll handled it, in case she needed help with the performance).
Jackson revealed all those details and MUCH MORE (like how the song was originally going to be much different when the episode was set in 1970 and not 1979) in a new episode of the excellent Quantum Leap Podcast that you should really check out if you like the new Quantum Leap series (or the original series, of course). Thanks to them and Jamie Jackson for the information! And thanks to Jamie Drake for the correction on the lead vocals! I misinterpreted some of Jackson's comments from the podcast. My apologies!
My wife asked me this one while we were watching the episode. If anyone else not married to me has a question, drop me a line at brian@popculturereferences.com.