What Was The Worst Casting of a Major Star In a Film That You Still Enjoyed?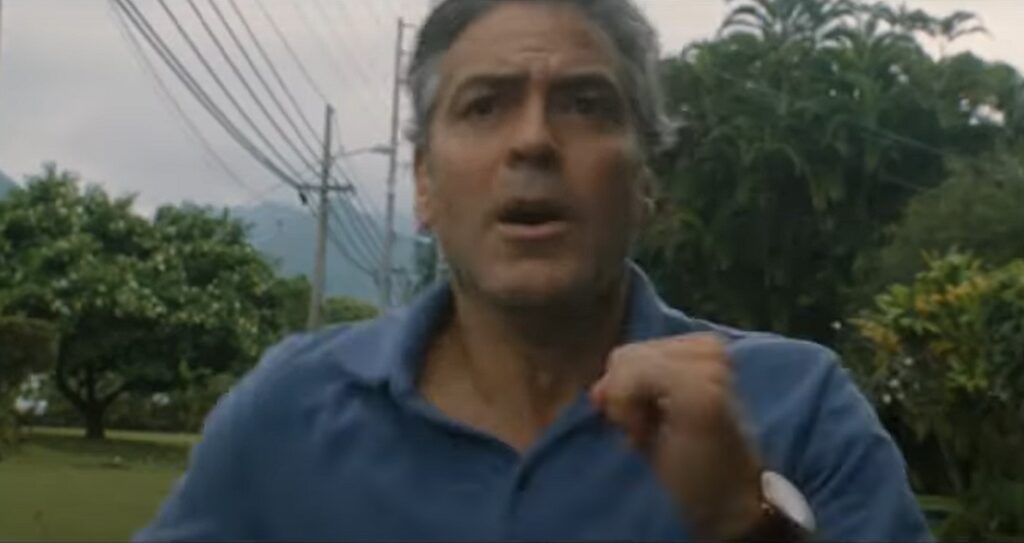 Today, I'm asking you to come up with the worst casting of a major movie star in a film that you otherwise enjoyed.
Pop Culture Theme Time is a feature where I put a question to you to see what you think about a particular theme. I might later revisit the theme for a future Drawing Crazy Patterns or Top Five.
There is a long history in Hollywood with films choosing to cast a major movie star in a project despite the project not making sense for that actor, because let's face it, stars often sell movies just on their fame alone. Sometimes, for instance, an interesting film concept might not even be approved by a studio UNLESS it has a major star attached to it. You totally get it from the star's perspective, as they want to do a good movie, and they naturally believe that they can act well enough to do pretty much ANY material, even if they're mistaken. Again, though, the material is often quite good and it wouldn't appear WITHOUT the star's involvement, so ultimately I think that's a tradeoff worth making, but I was wondering what examples you folks have of a movie star being cast totally wrong in a movie that you otherwise enjoyed. So it can't be one of those instances where the casting was so bad that the film didn't work. I mean films that still did end up working, but would have worked a whole lot better with a different star in them.
I'm going with George Clooney in The Descendants, the 2011 hit film directed by Alexander Payne and written by Payne, Nat Faxon and Jim Rash (their screenplay, based on Kaui Hart Hemmings' book of the same name, won the Oscar for Best Adapted Screenplay). It's a good movie, about a man who is about to pull the plug on his comatose wife when he discovers that she had been having an extramarital affair before the accident that left her braindead.
One of the key scenes in the movie is when Clooney's character learns of the affair and races to his nearby friends to ask them if it is true. The scene involves him running in flip flops (as the character wears flips flops everywhere, as he has a very casual life, seeing as how he and his family have a family trust based on some valuable land and thus he has been rich his whole life, but he lives below his means while his relatives have squandered their money and now want him to sell all of the land in a deal netting the family hundreds of millions of dollars. He has to decide on that while deciding whether to wait to pull the plug until he's found his wife's lover. Thus, the casual guy now has a whole lot of non-casual drama in his life)…
The whole point of the character is that he's supposed to be a bit of a schlub. A nice schlub, but still a schlub, hence him running in flip flops, something that is supposed to be totally comical, but Clooney is, well, you know, GEORGE CLOONEY. He's just too cool. He never pulls off the schlub aspects. Payne's former star in Sideways, Paul Giamatti, would have KILLED in this role or any number of other actors, but the film needed a STAR to sell it and so Clooney got the nod and it WAS a big hit and a good film, so it worked out for everyone, but man, Clooney just doesn't fit the character. I like Clooney as an actor, but not for this role.
So that's my pick. What's yours?
Feel free to suggest future topics via e-mail at brian@popculturereferences.com!